July 3rd. You know, the night you go and see fireworks, right?

Well, we had, among other things, a beach day planned for the 4th, and there was no way two little boys, a baby, and a Mommy and Daddy who had been beaching with them all day could possibly handle fireworks after that. Especially at 10pm.

SO, we went to the fireworks show in our new township that was oh-so-perfectly planned for the 3rd. High five to the wise 4th-of-July-committee-person who must have been doing something equally fun and draining with her brood of babes on the 4th, and planned fireworks a night early.

We went with the Schmike's and their three girls. We carried our beach chairs and gear to a very, very large spot on the grass that was perfect for our two families of five.
Max was so proud that he could carry his own backpack chair.
The kiddos.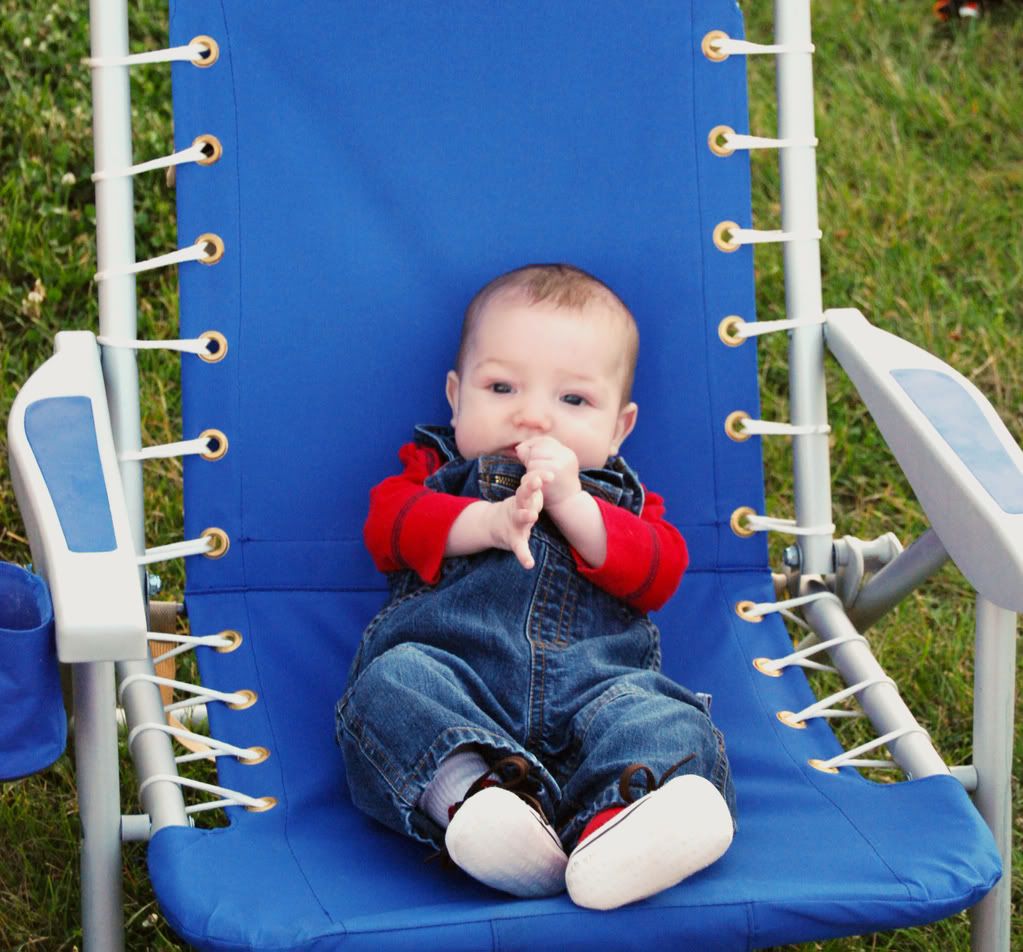 And, we had no idea this would be starting so soon. And, in the dark!
Waiting...
"I hear somefin'."
(And, then he freaked. Totally wigged out. The noises scared him to death. After some technical explanations that the fireworks were crashing just like his cars and trucks and it was really quite fun, he calmed down and had a ball the rest of the time.)
FIREWORKS!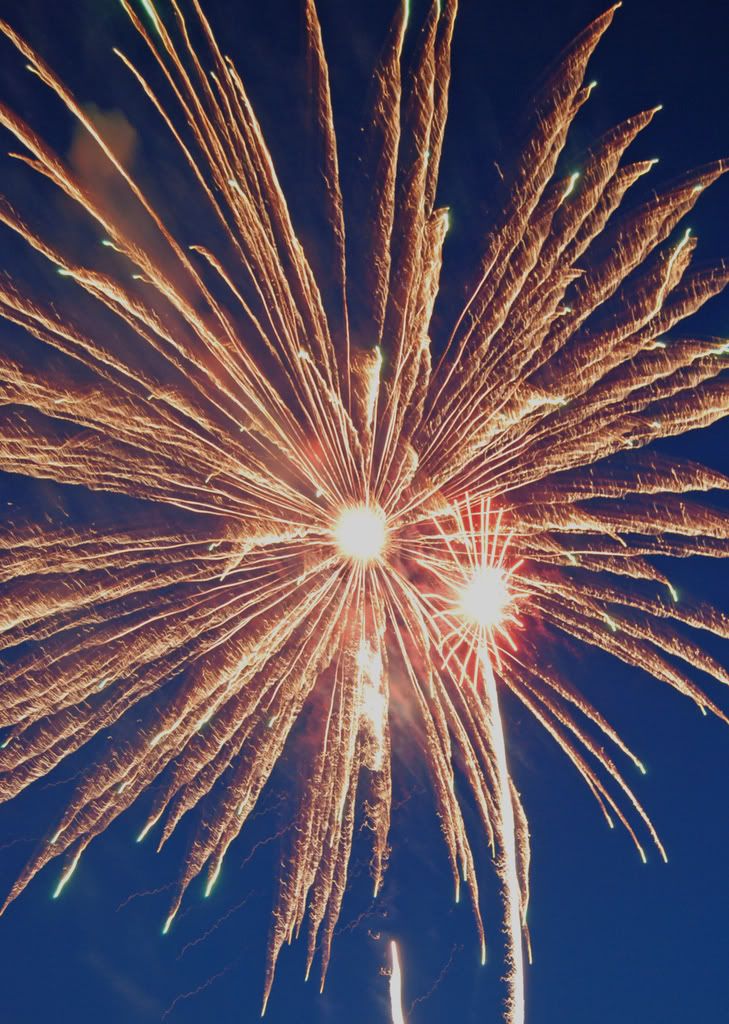 Snugglin' w/ Daddy.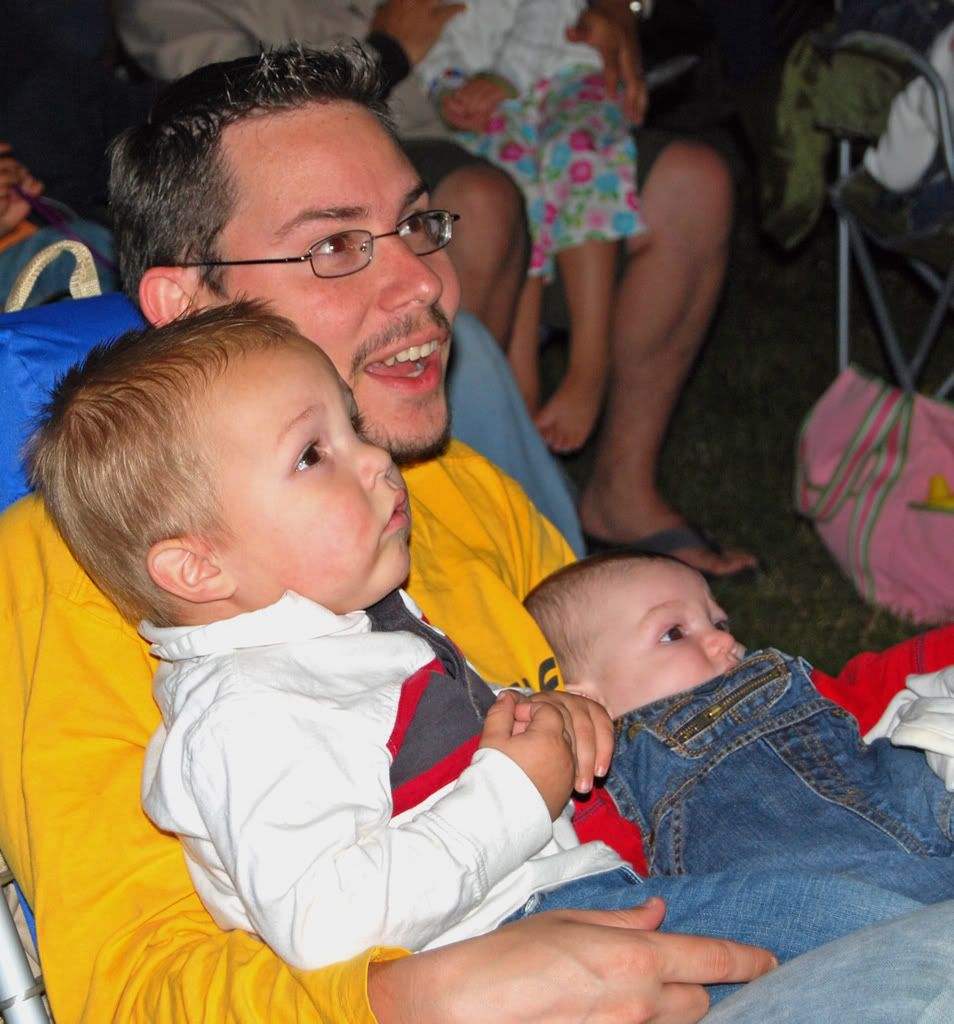 "Look, it's a green one!"
"That was SO cool!"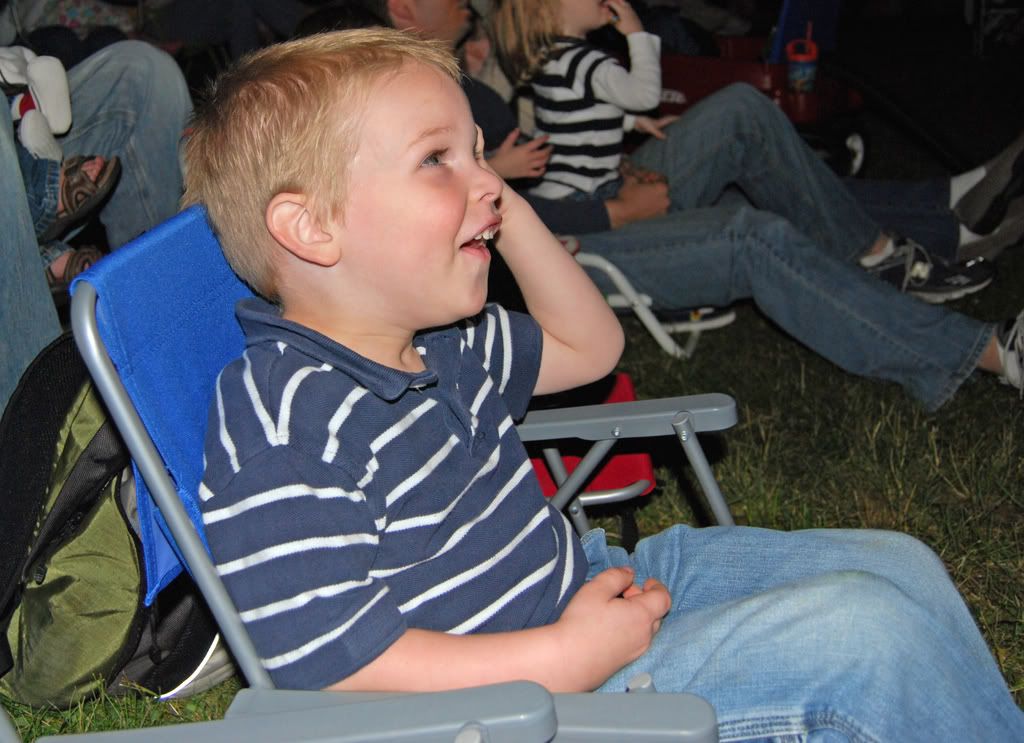 Mesmerized.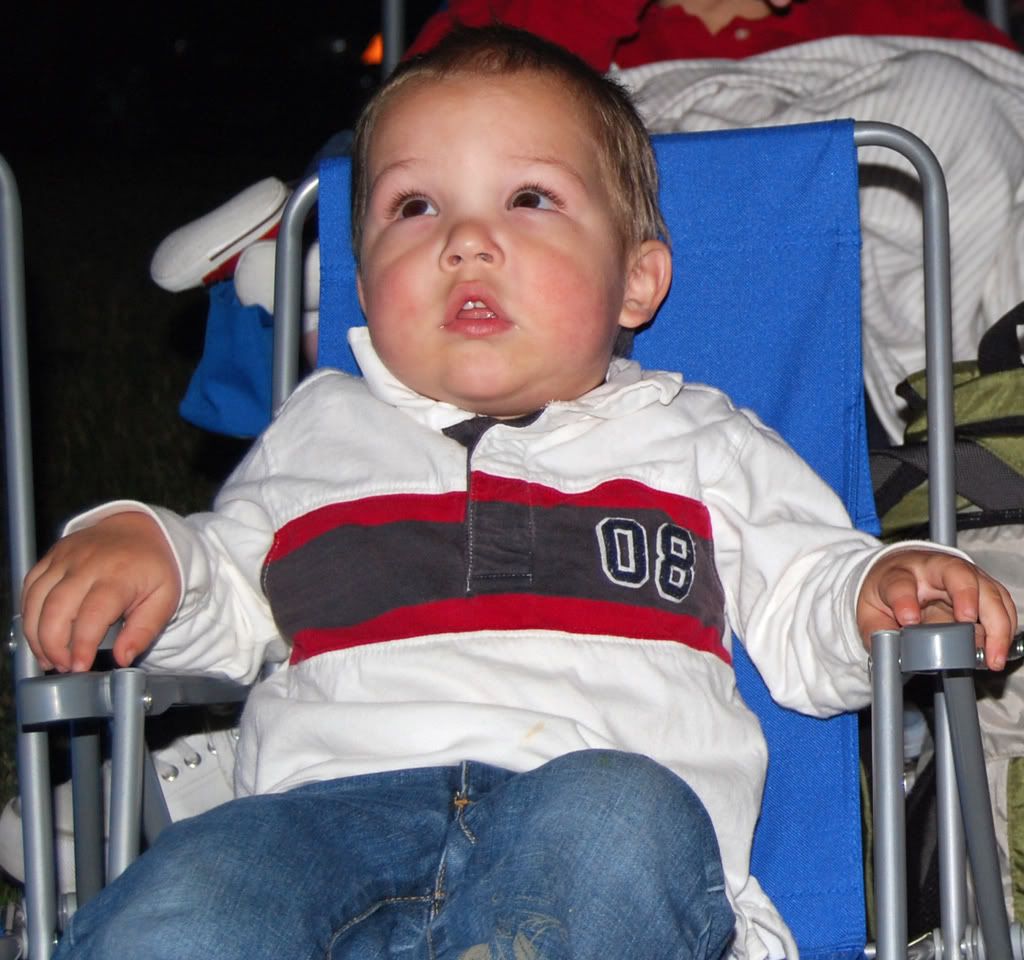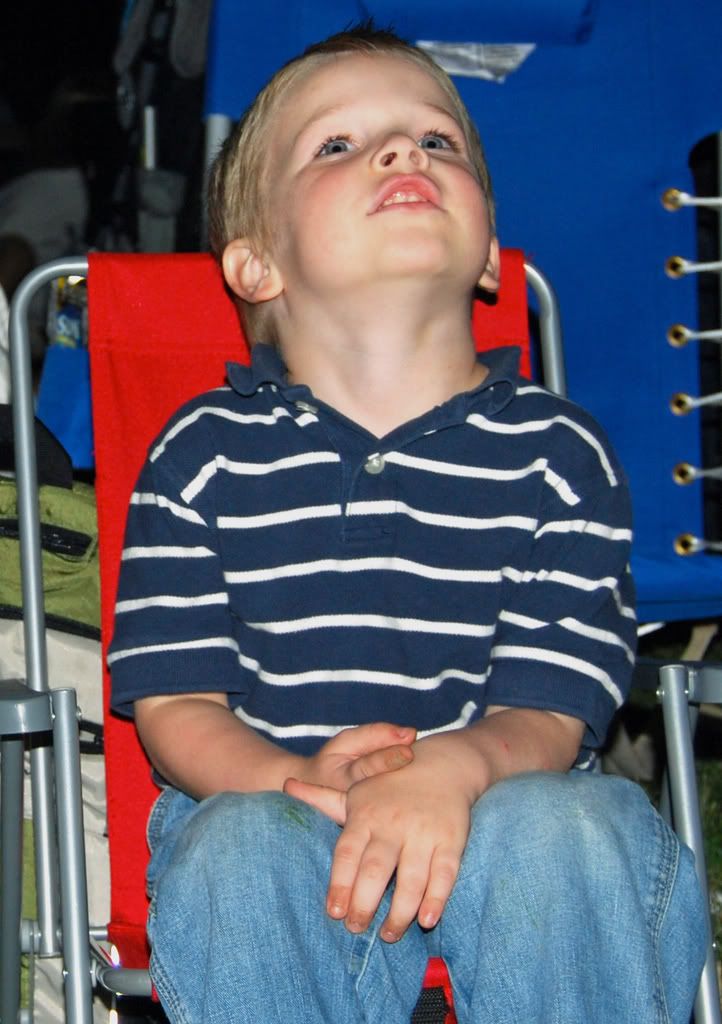 Lincoln and I watched and played together. I am in love this little guy.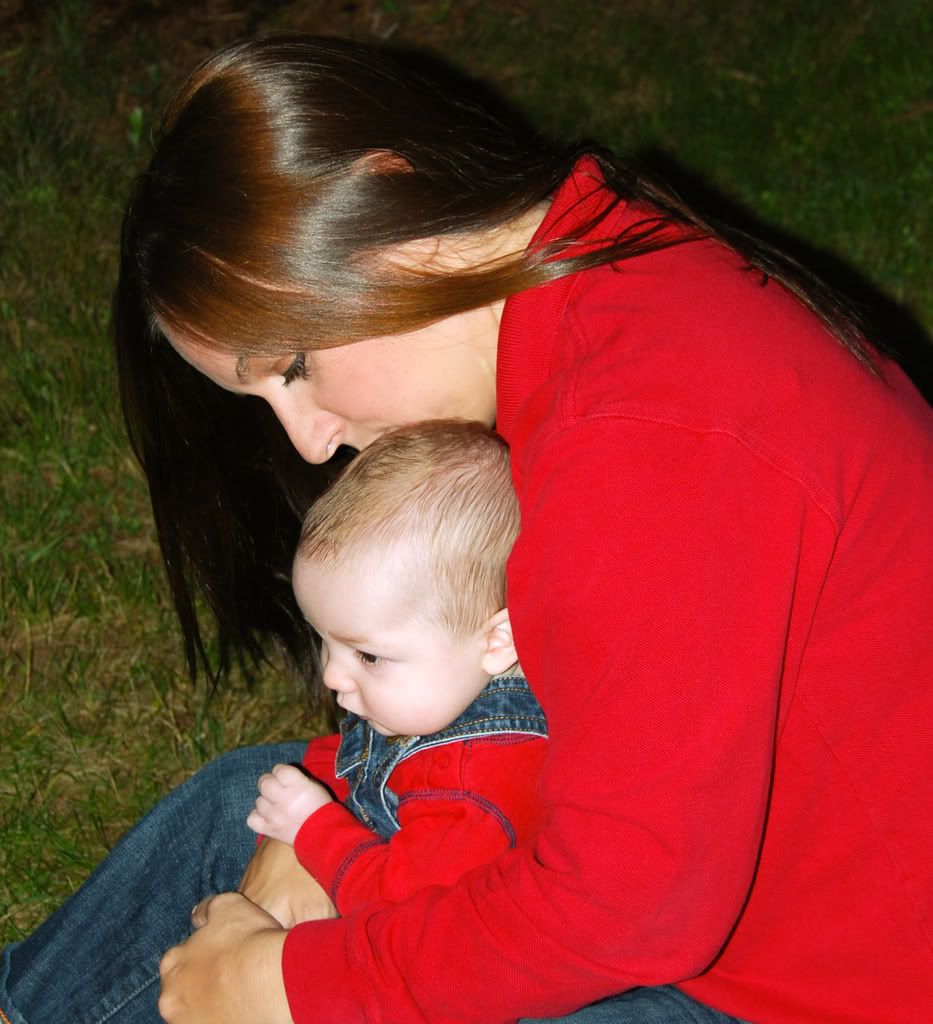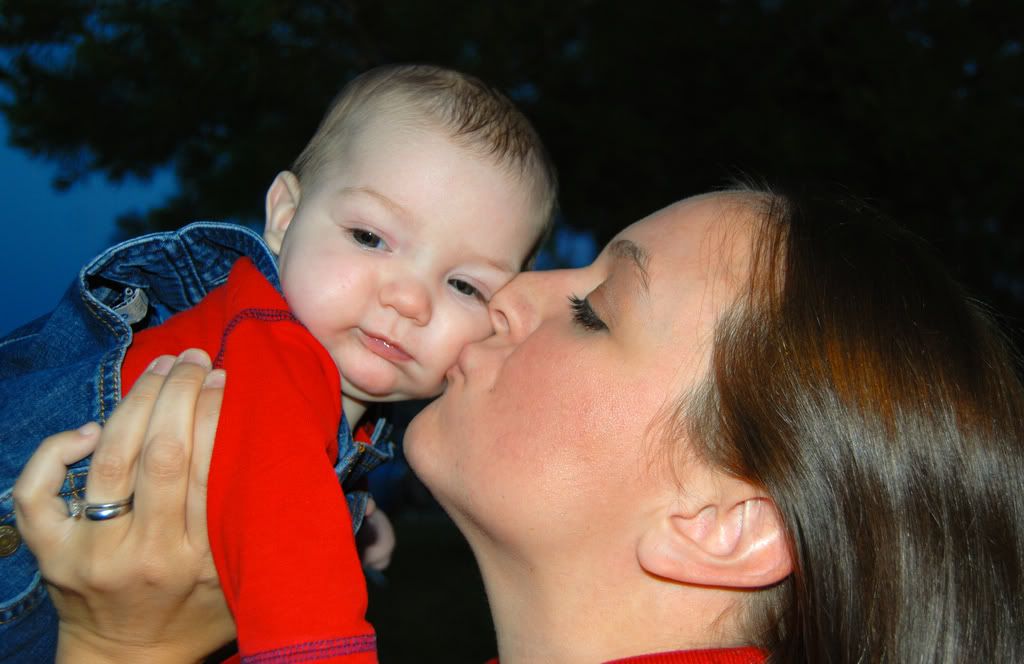 The excitement coming from the back row of our van as we drove home was uncontainable. They loved it. We will never forget their faces. We will never forget how we felt watching them.

As if that wasn't enough fun for one weekend, we woke up the next day and headed out to our community parade and fair. And, the boys had their first bag of cotton candy...

More tomorrow...