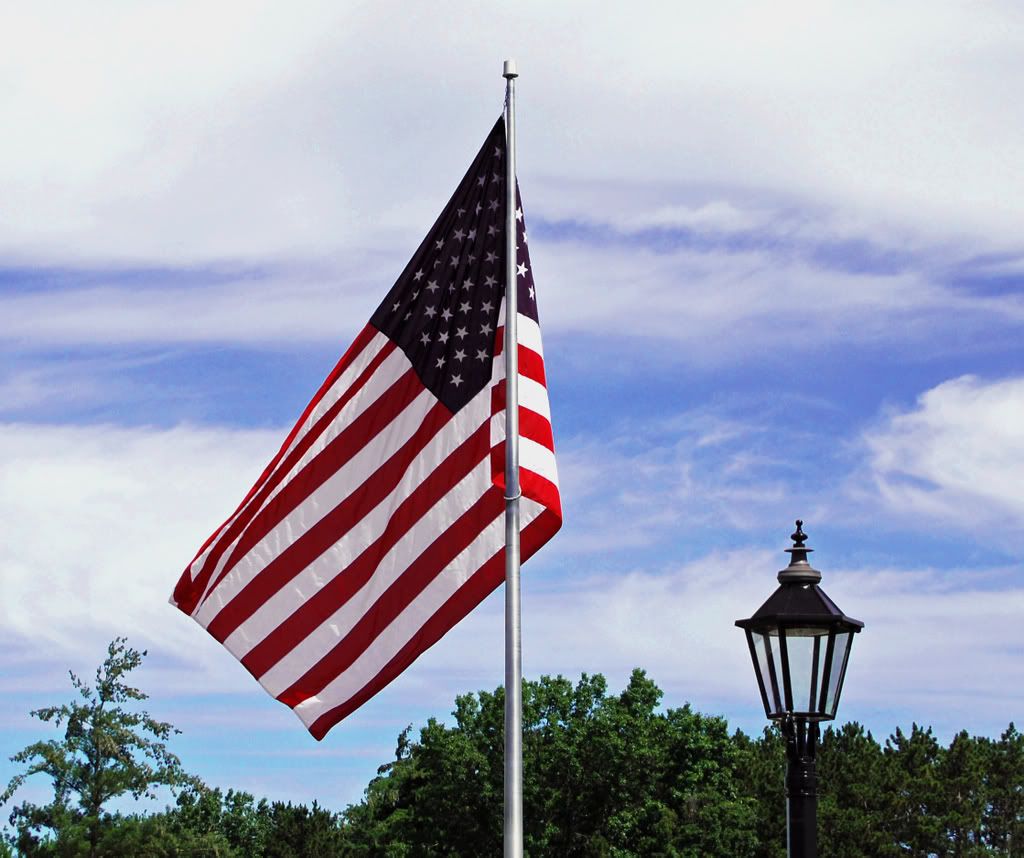 We woke up to a beautifully sunny day on the fourth. We were meeting our friends for a beach day later that afternoon. But, we knew that a festival was planned not far from our house, and wanted to take the boys before heading to the beach.

We are SO glad that we went. There was more than we could take in during the hour and a half we had to spend there, but we had so much family fun together.



We started out watching a parade. There is nothing like watching little children (and their Daddy) at a parade.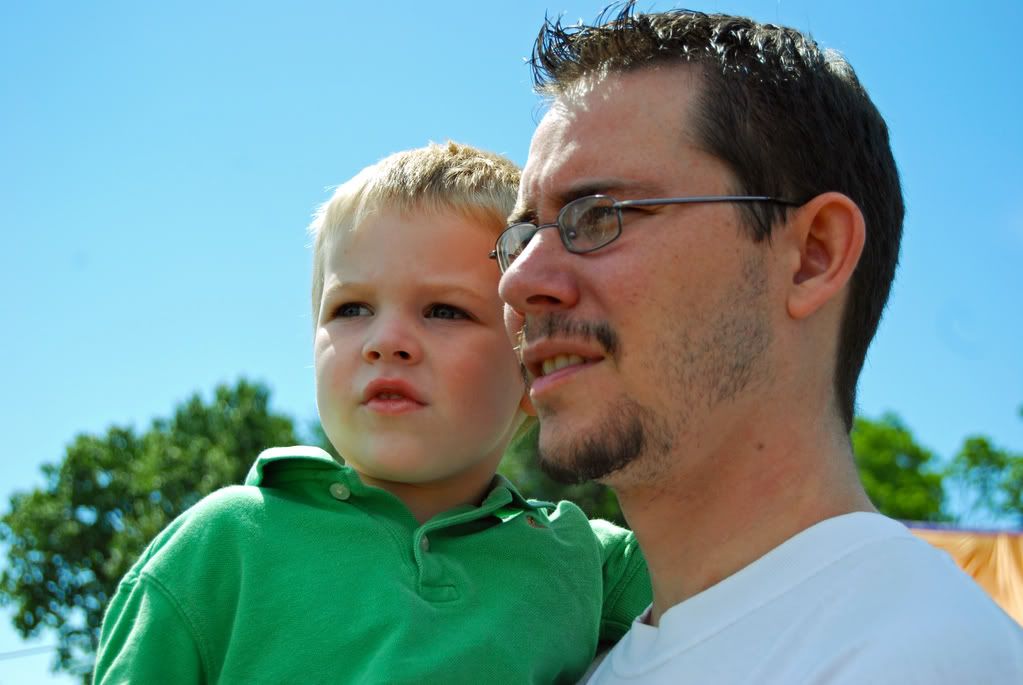 After the parade, we headed to an area with a little petting zoo. I think Max is going to be our animal-loving boy.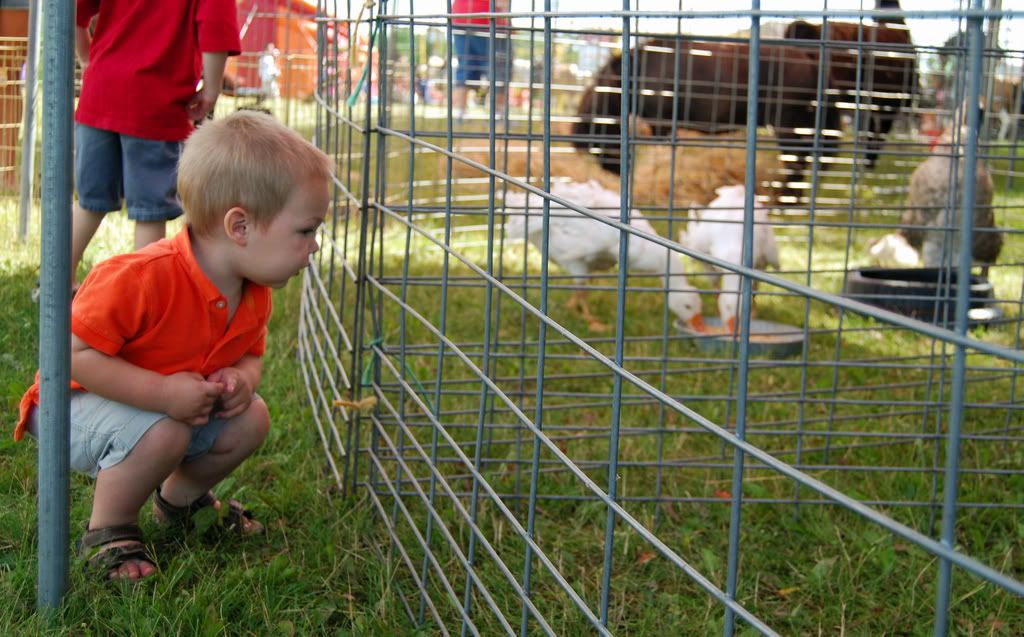 And, then they spotted it. An elephant. We could have done an elephant ride, but the line was so long that it would have been all we could do. The boys couldn't stop staring at it.
We headed to a ginormous blow up slide. Jack was fearless. He climbed right up and immediately slid down. He was totally confused that he couldn't just keep going on it without waiting in line all over, again. Let's just say we're not ready for the likes of Disney World yet!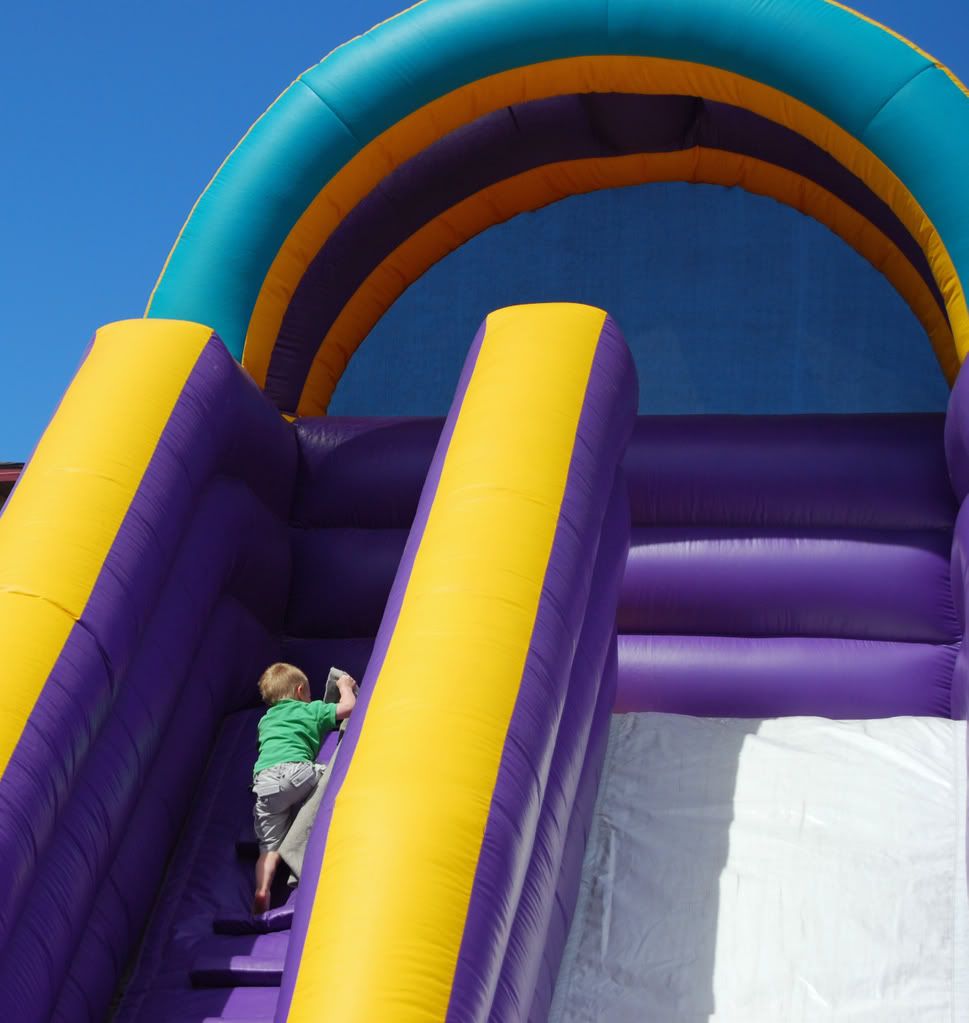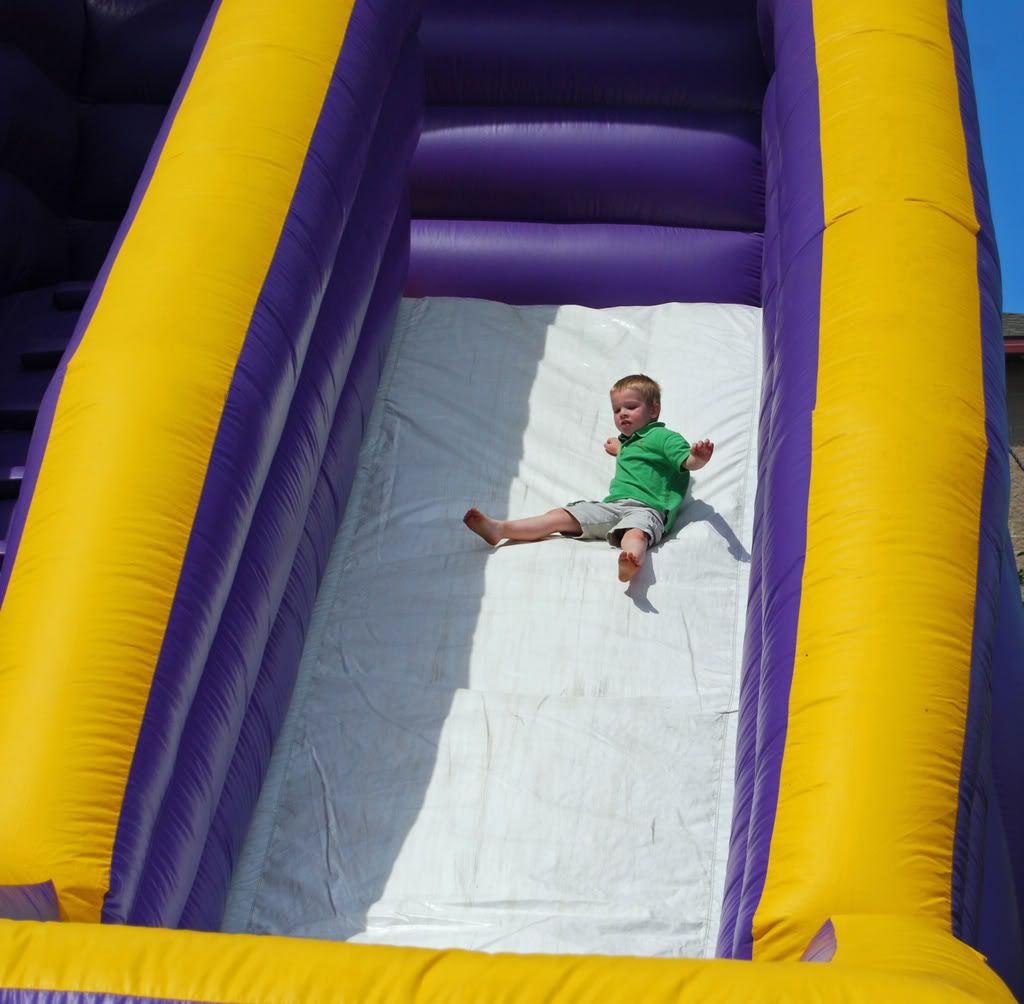 Before we left, we saw a stand selling cotton candy, and well...we just had to see what they thought of it.

Max didn't really get it. He only ate one bite, put it aside, and then never said another word. But, he's our neat freak, and I think he thought it was just too messy.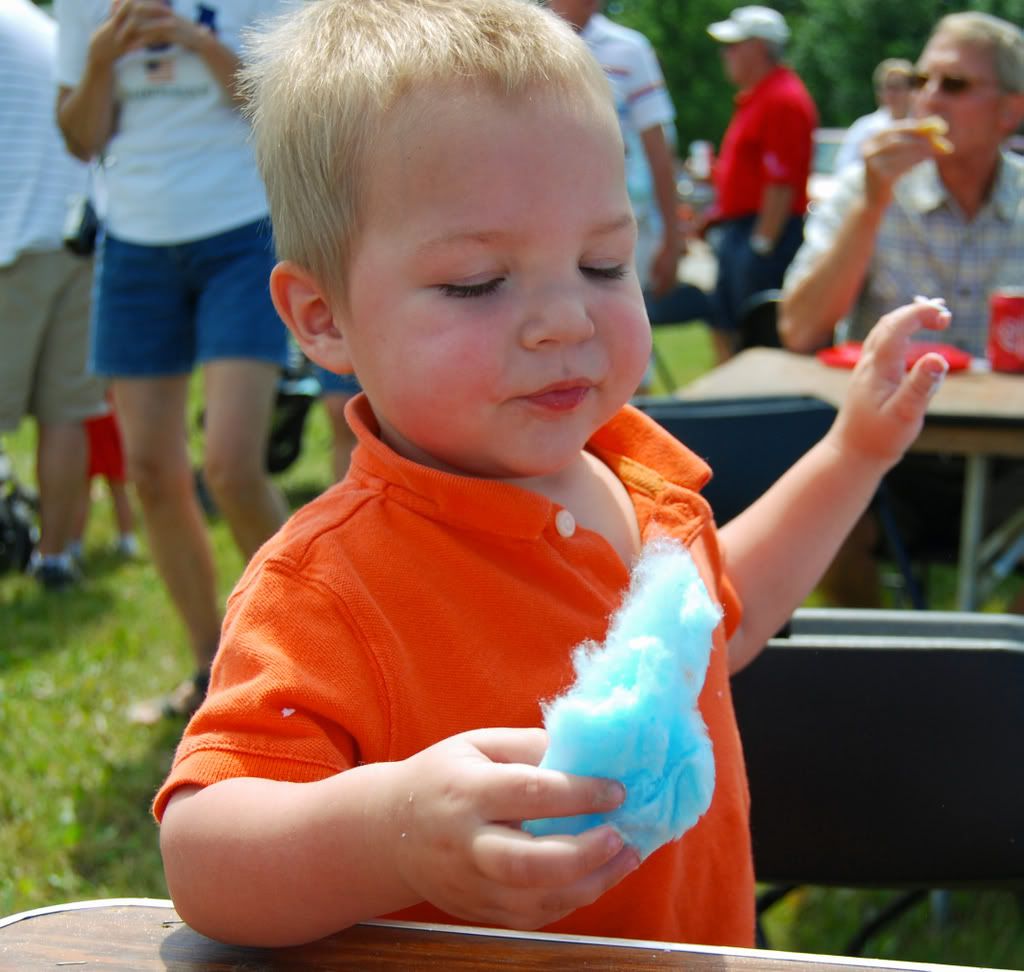 Jack. He LOVED it. He kept saying things like, "Is this fuzzy?" and "It's dery, dery fluffy."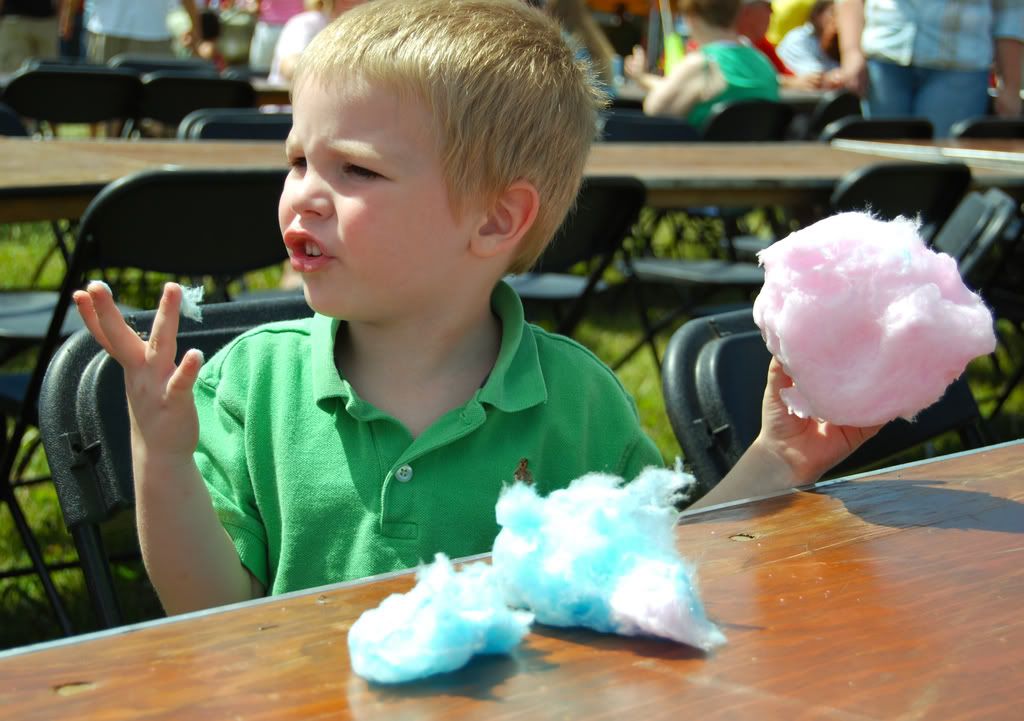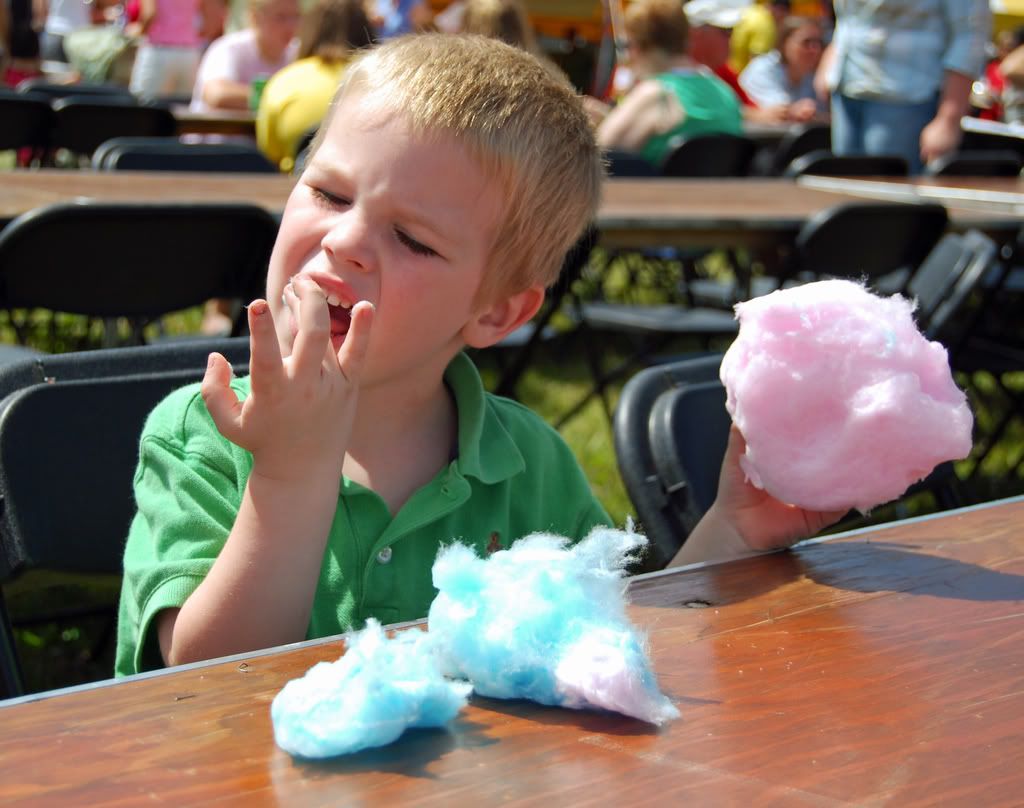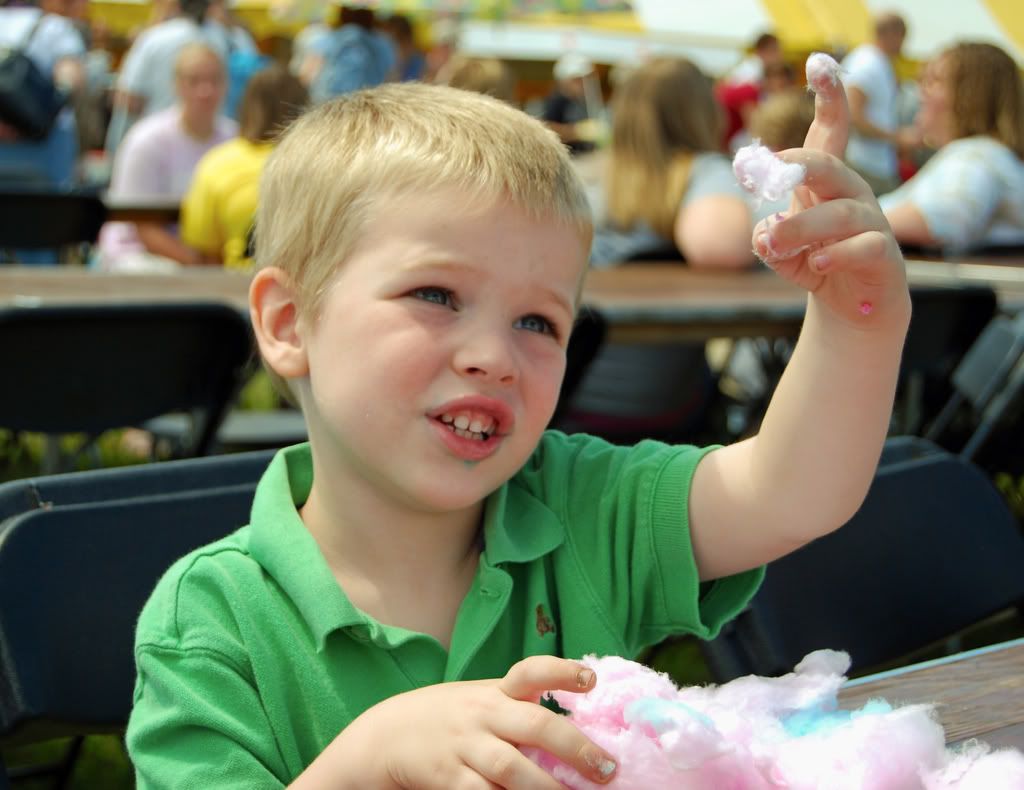 We got some great pictures of our afternoon at the beach, but since the boys did what they always do, you can view how we "beach" here. And, of course, a little bit of us embarrassing ourselves. It was a great afternoon, a wonderful day, and just a marvelous weekend of celebrating our freedom.
We filled a weekend with activity, but these memories are worth more to us than anything. We hope that as we celebrate holidays together, that we instill in our children a deep belief that collecting memories and sharing in one another's lives are the gifts that truly last a lifetime.