This past weekend, Jason and I left Jack and Max in the loving care of their Grandmother, and snuck off to Chicago with Lincoln. We planned our little getaway on a spontaneous whim and happily filled weekend bags with as little as possible and jumped in the car.

We did what we rarely get to do. We sat on outside benches and stole kisses between sips of white mochas and lattes. We held hands and talked quietly and laughed about nothing. It was simply lovely.

We dawdled over a long dinner at The Cheesecake Factory with our good friends, Dan and Emily, who live in Chicago. (We miss you guys!) We stayed up late and slept in until late morning. We laughed and reminisced and retold stories we've told too many times to count.

I think I fell in love with Jason all over again.

And, for the first time since those early days in the hospital, we got to baby our Lincoln without the chaos created by our fun-loving Jack and Max. We snuggled up with him, watched his every move, and pretended that we were first-time parents to our third-born gift from God.

We shopped for the first couple of days; 'cause y'all, Jason knows the way to my heart. It's spelled I-K-E-A. There are a few alternate spellings as well.

G-A-P.

A-N-N T-A-Y-L-O-R L-O-F-T.

You get the idea.

We drove up to Schaumburg - shopping paradise. I attempted a self-photo of me and Lincoln in a dressing room...
YIKES. I have yet to take one single self-portrait of me and anyone with my trusty little point and click that hasn't turned out with the other person having one eye. Is there some secret to it, 'cause I see some of you peeps take great ones and I just can't figure it out?

Anyway, I quickly nixed that idea and snapped a couple of our little power-shopper. Alone. He was SO good...he didn't fuss or cry during any of our shopping trips. I promised him an ice cream cone as a reward...when he's ready.
See this shirt....
Can I just say A BIG THANKS to the Gap designer who designed this top. Oh, to find a shirt/cardigan thingy that hides a multitude of issues. If this is a sign of things to come, I will continue eating cheesecake every weekend and buy one in every color. No, I didn't buy it. It was full price. And, this bargain-hunting girl does not do full price. EVER.

On our last day, we went downtown and spent the afternoon at Navy Pier. It was SO fun...for those of you in MD, it's kind of like a mini-version of the boardwalk in O.C....only minus the mullets, tattoos, and trashy t-shirts.

The views of the Chicago skyline are gorgeous. So, are my boys. (Lincoln was totally harassed by the sun in his eyes - as witnessed in this first picture. He got a baptism-by-fire intro to the life of a child whose Mommy LOVES her camera...no matter what the conditions.)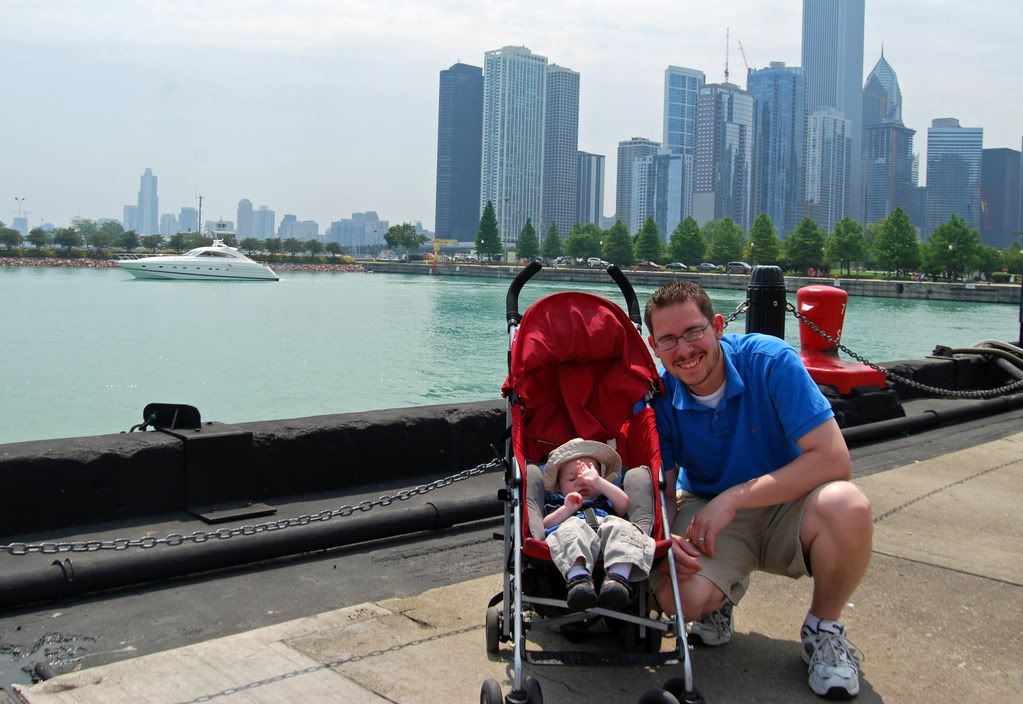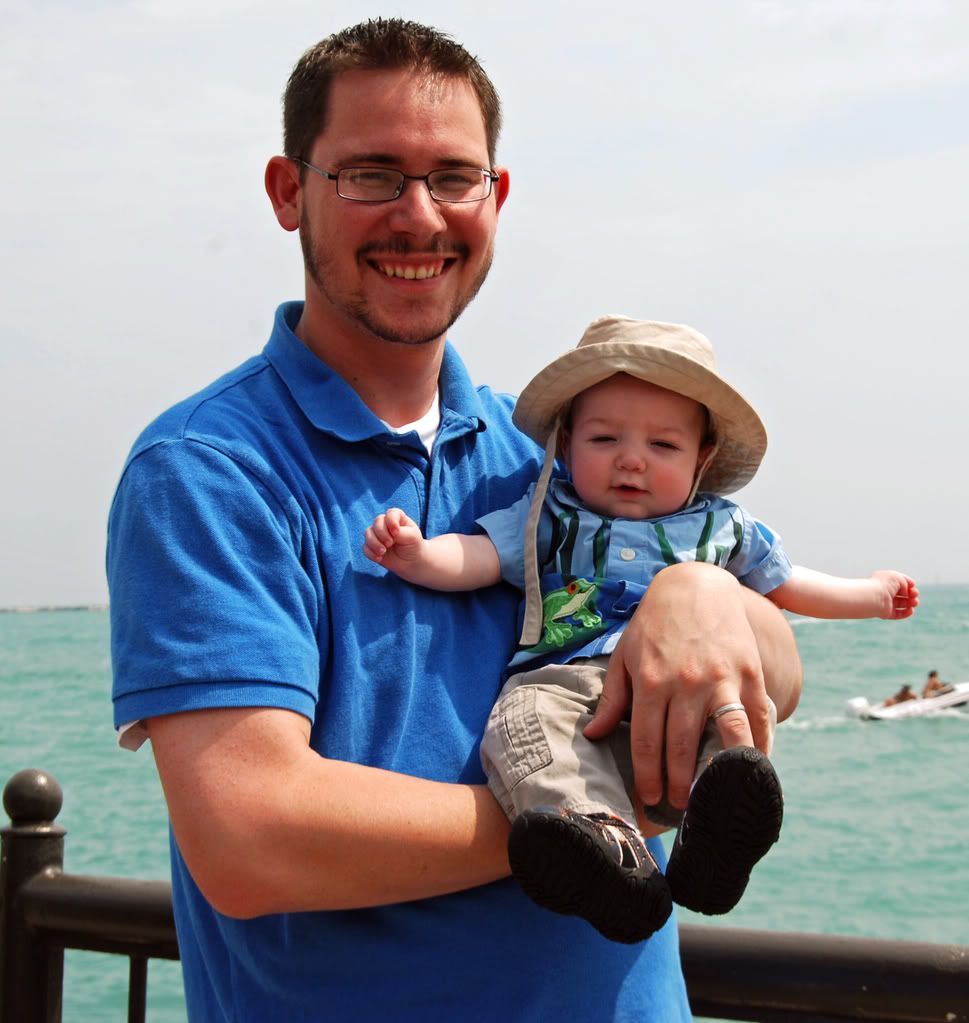 Me and my littlest boy.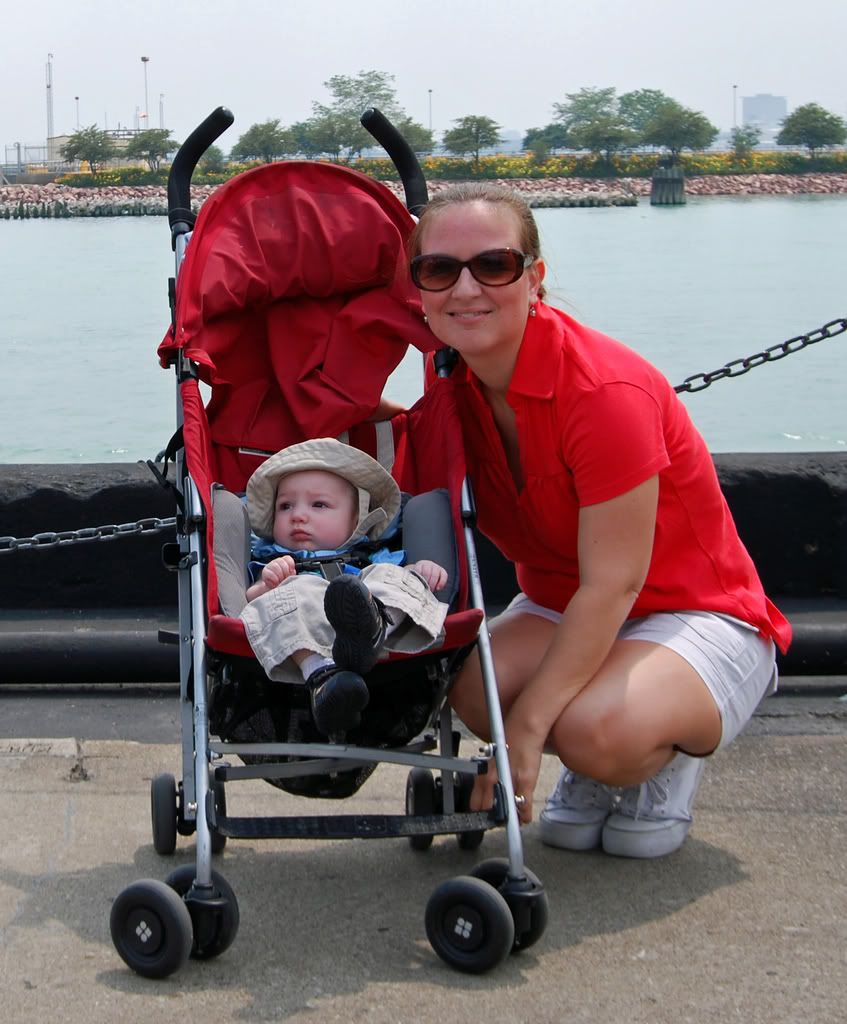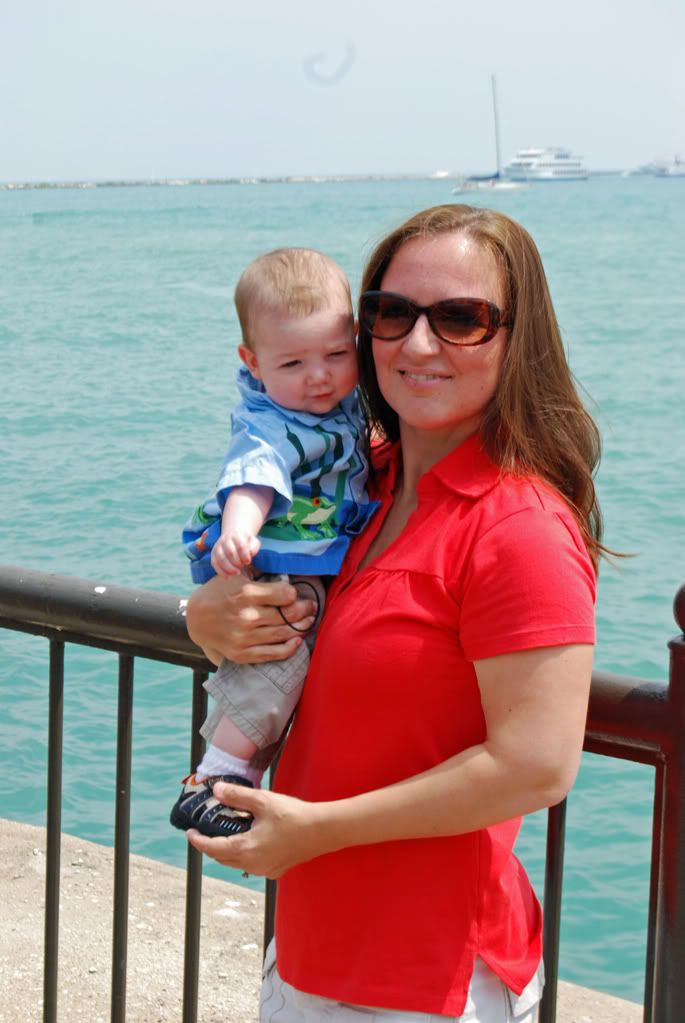 I think we wore Lincoln out. Our little sweetheart fell asleep on our way to the car and slept the whole way home.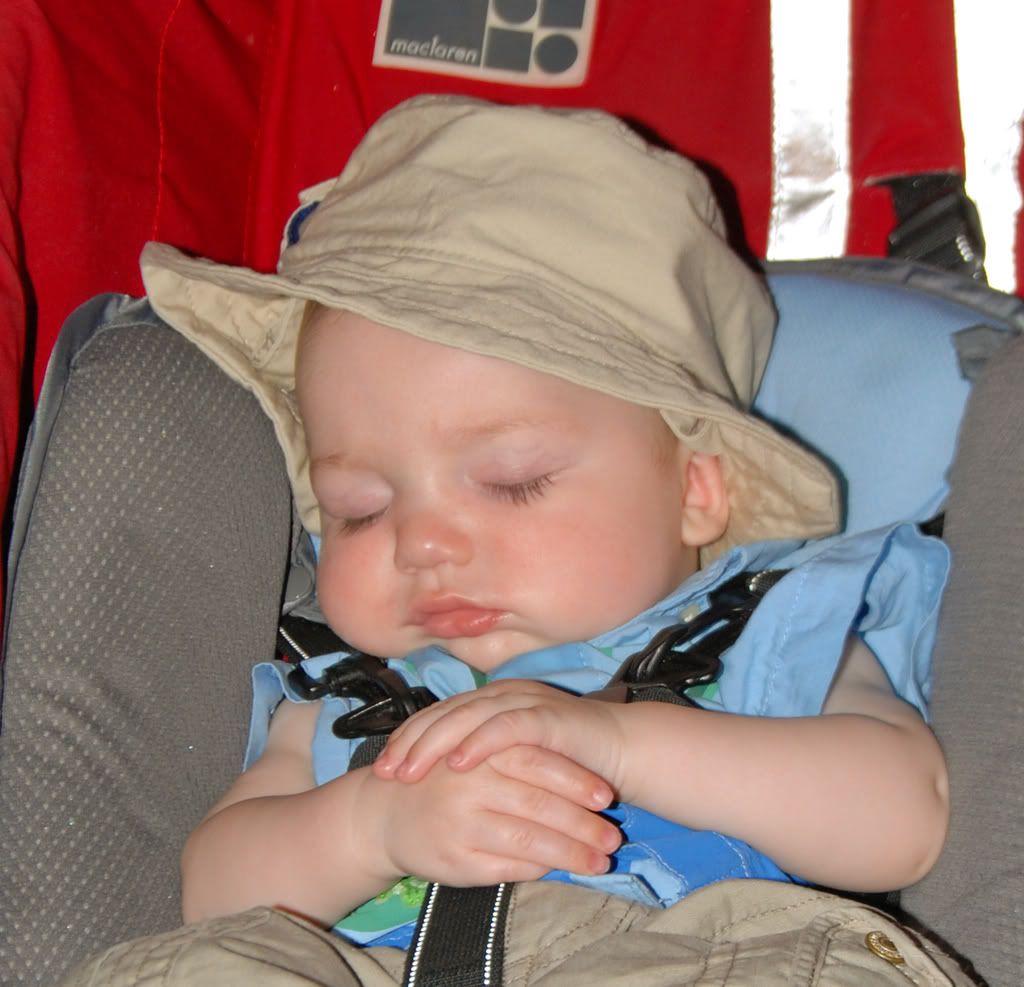 We are so thankful that we got some time away together. Living 700 miles from any family makes it hard for us to get date nights together; a whole weekend was a beautifully rich slice of heaven. So was the cheesecake, y'all.