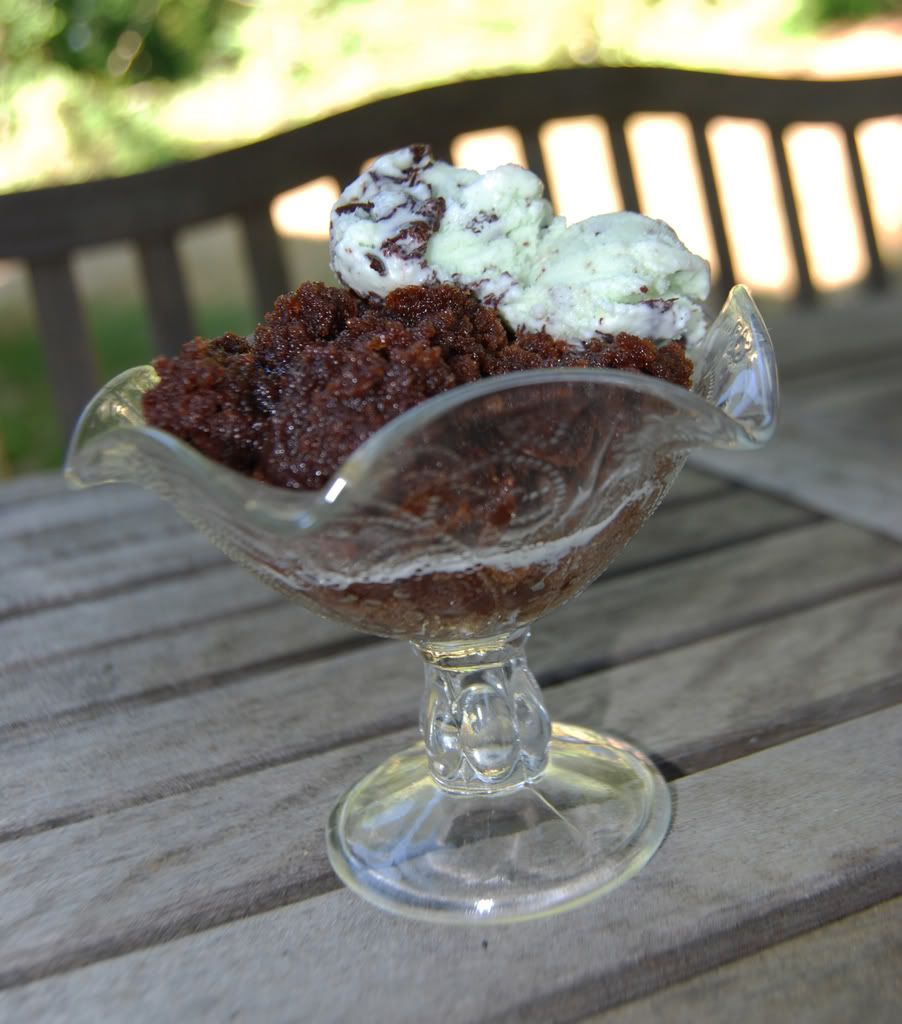 OH. MY. WORD.

You have got to try this, peeps. It's like the all time easiest recipe on the planet, and chocolate doesn't get much better than this.

We had it tonight with Mint Chocolate Chip ice cream. Oh, the bliss. I will be sneaking back into the kitchen here shortly to eat it straight out of the pan. 'Cause I'm the Momma. So, I can do that.

Here's the recipe...

Fudge Spoon Pie
recipe from Southern Living Easy Weeknight Favorites...

1/2 cup butter
1 ounce (square) unsweetened chocolate
1 cup sugar
1/2 cup flour
1 teaspoon vanilla extract
2 eggs

Preheat oven to 325 degrees.

Melt butter and chocolate in a saucepan over low heat, stirring often; remove from heat. Stir in sugar and next three ingredients.

Pour batter into a greased 8-inch square pan. Bake at 325 degrees for 22 minutes. Do not overbake. (Dessert will be soft and mushy.)

Spoon into a bowl, and serve warm with ice cream, if desired.