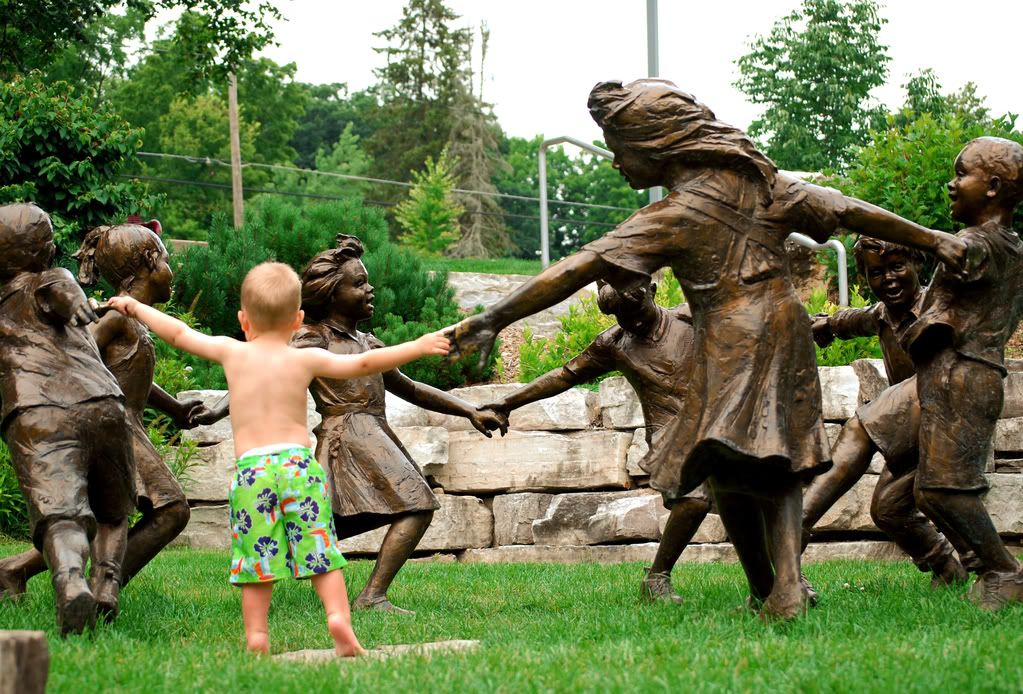 This display is at a park close to our home.

This was our first time visiting. Our two-year old son; our shy, reserved one, instictively walked up and stretched out his arms to grasp the empty hands in the circle.

It struck me how beautiful it is that children will reach out for the open hand of another child, even if that hand is different from theirs. They are blind to race, disability, and differences.

This photo is quintessential Summer Fun to me. Children. Playing together.
I entered this photo into the 5 Minutes for Mom Summer Fun Photo Contest.