Jack starts preschool this week. *sniff*

I did just birth him - like yesterday - but somehow he's old enough to start school. I don't get it.

I took him to his first "unofficial" visit to school last week. It was an open house for his class so that he could meet his teachers, see his classroom, and get this:

SEE WHERE HIS LOCKER IS!

Oh my word. He's 4, y'all. And, he has a locker. Breathe, Sarah. Breathe.

My camera comes with me just about everywhere. And, since I didn't want to intrude like a picture taking madwoman on his first "official" day, I took my camera with me to his open house. I got some pics for some other Moms who didn't bring their cameras, so I was glad to be able to bless them that way. So, here they are. Pictures of Jack's first day of preschool...with ramblings. Courtesy of his proud Momma.
Here is the front of Jack's locker. He is in the Sunshine class. Appropriately, his name is permanently affixed to his locker with a sunshine nametag.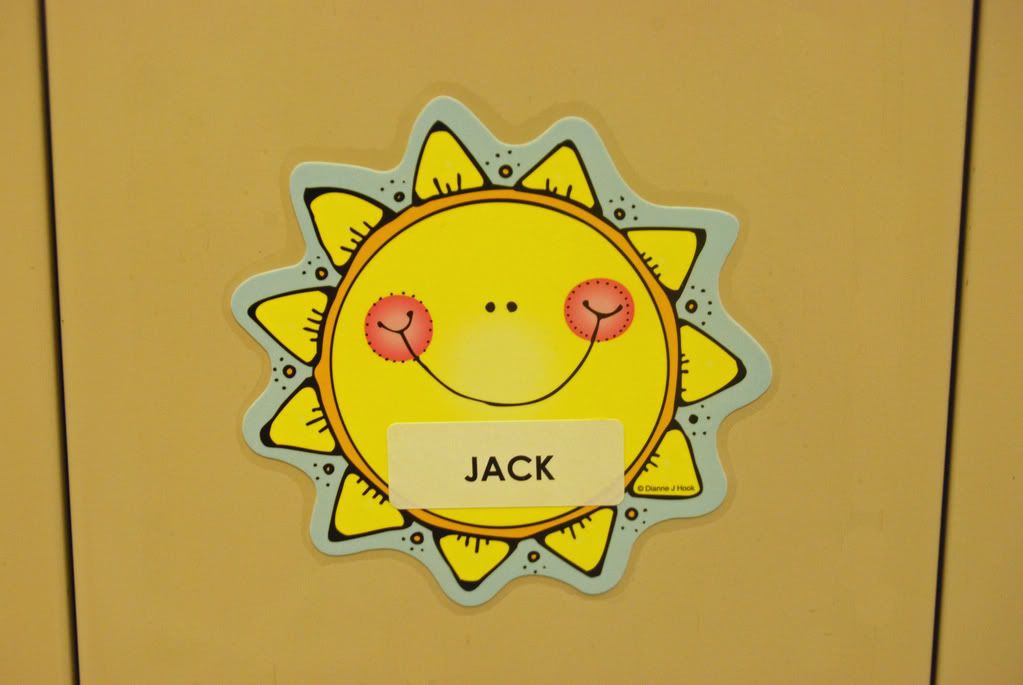 One of the first things we did when we got to his classroom was work on a craft - an apple magnet. He worked so hard to make sure everything was just as he wanted it.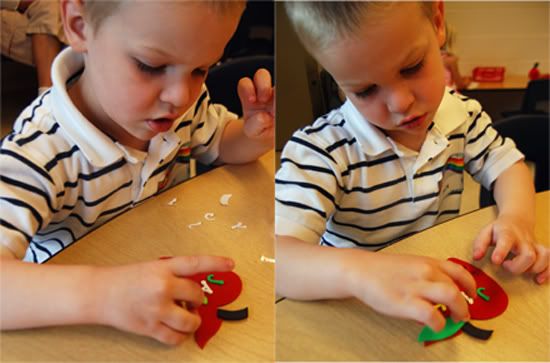 And, he was SO proud of it when he finished. "JACK...the apple of God's eye."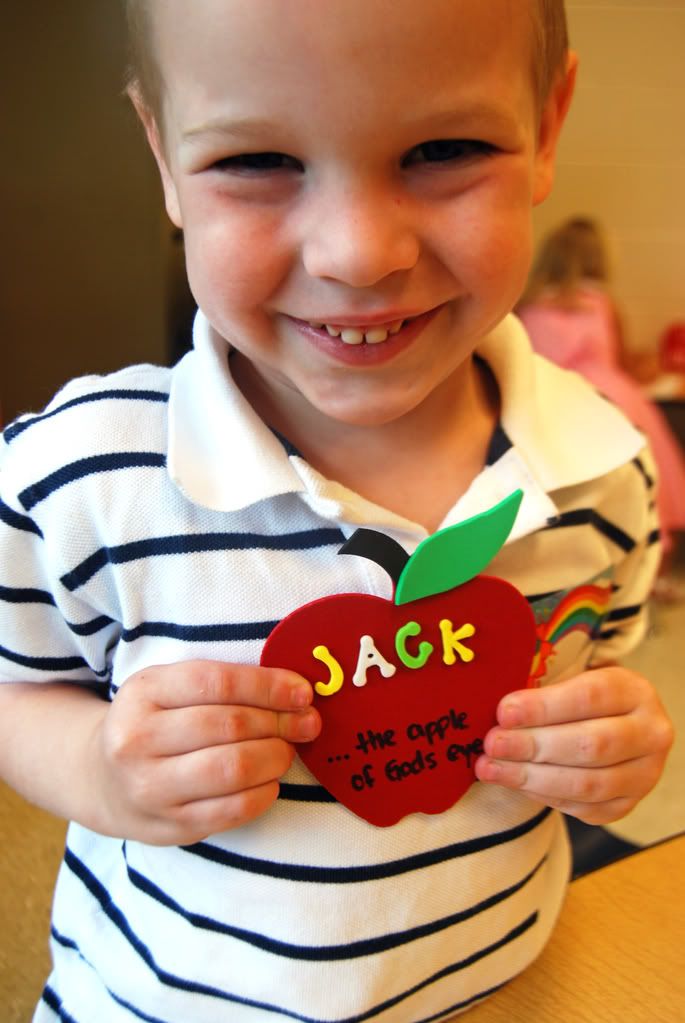 He loved the magnetic board with different body pieces. He took one look at this boy, and said "That's so silly, Mom!"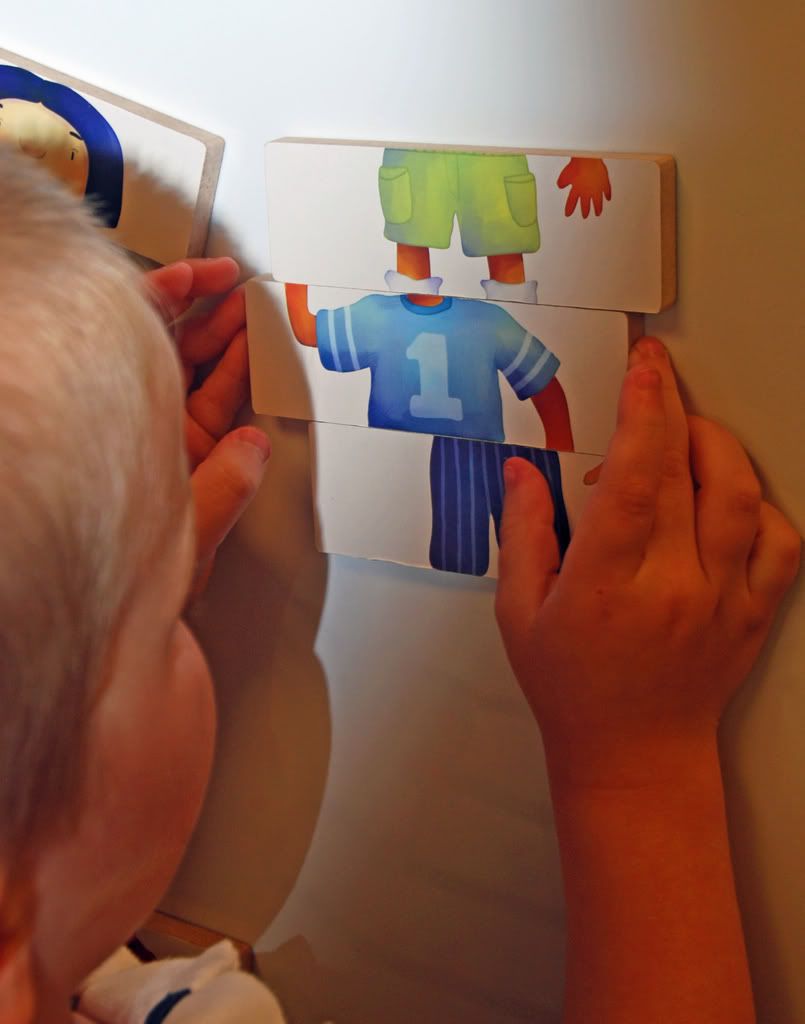 And, then he carefully rearranged him. "See, Momma. He's not all squiggly now."
Then, he found the food. As he was stacking his hamburger, he kept saying, "It needs more bacon." Yep, we're major bacon eaters in this house.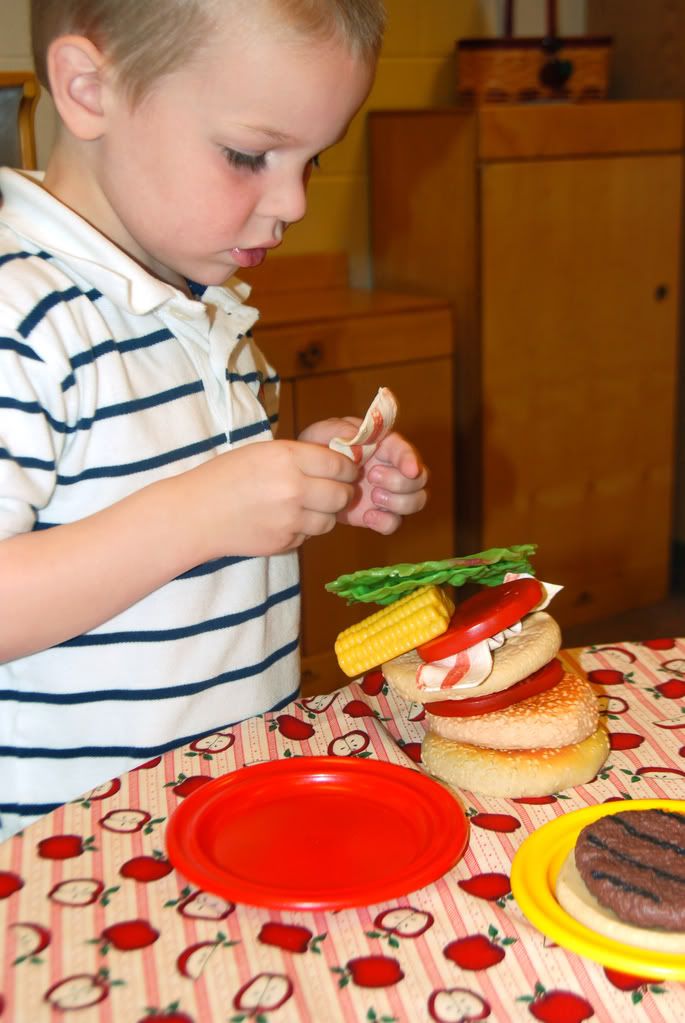 I love the piece of corn on the cob sticking out from the side.
And, to top it all off - a piece of cake. Oh, he is SO my son!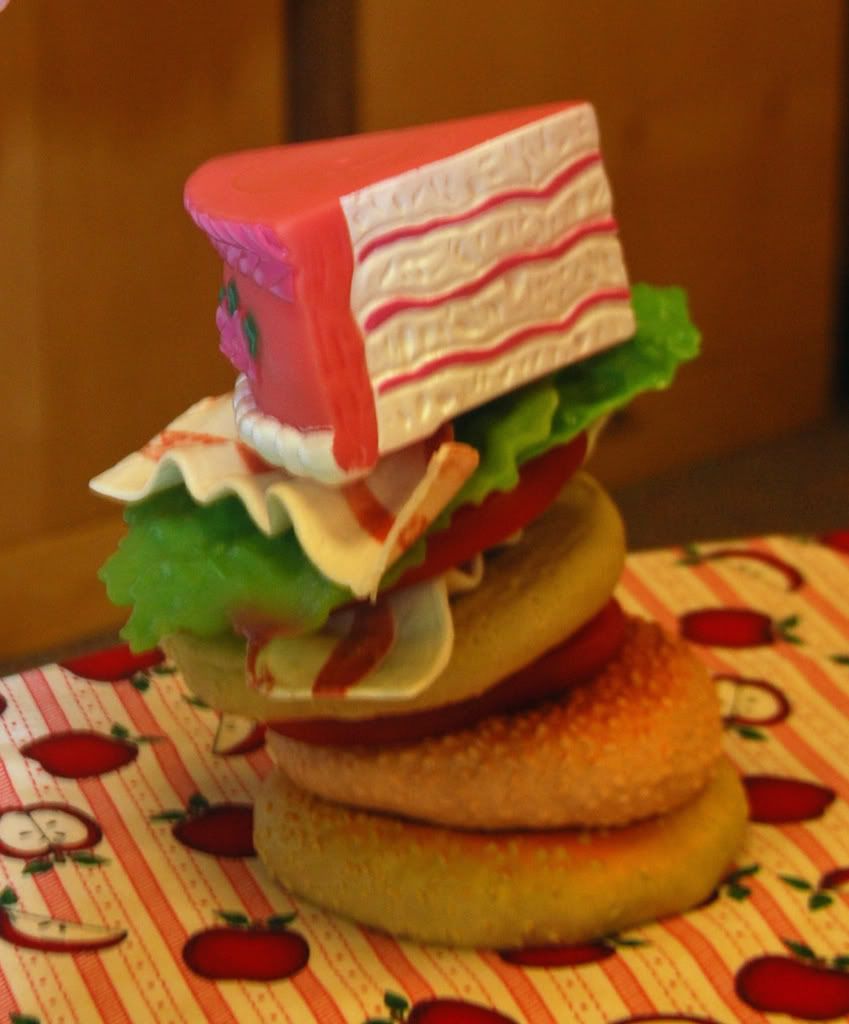 He was a bit shy when he met his teacher - Mrs. B. I seriously think she is the nicest lady I have ever met in my life.
But, he had warmed up by the time he met his other teacher - also Mrs. B. (They do have real names. But, for the sake of the blog, they're both Mrs. B.)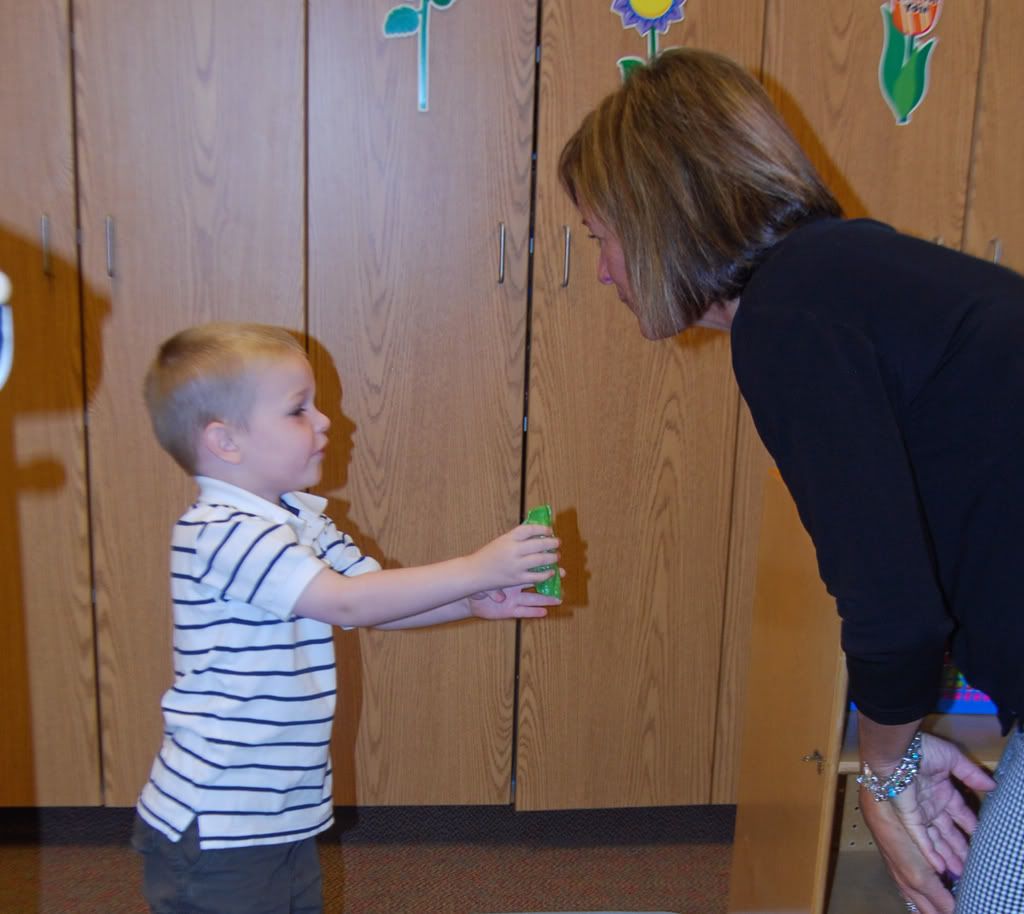 When we were leaving, I showed him his locker. He was so excited that he will get to put his coat and backpack in there. He kept opening and closing the door.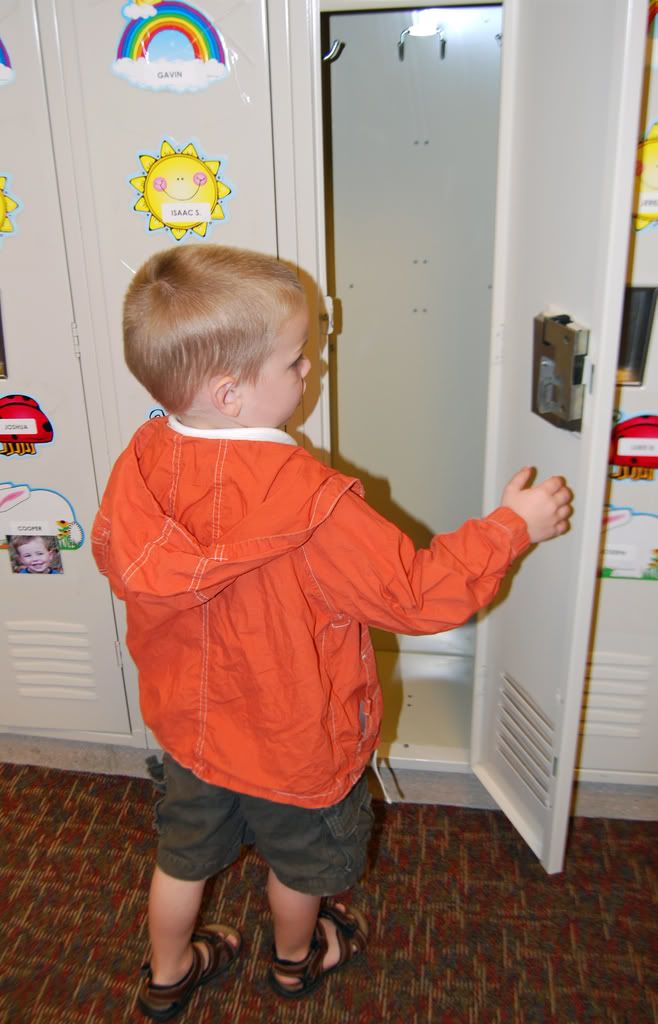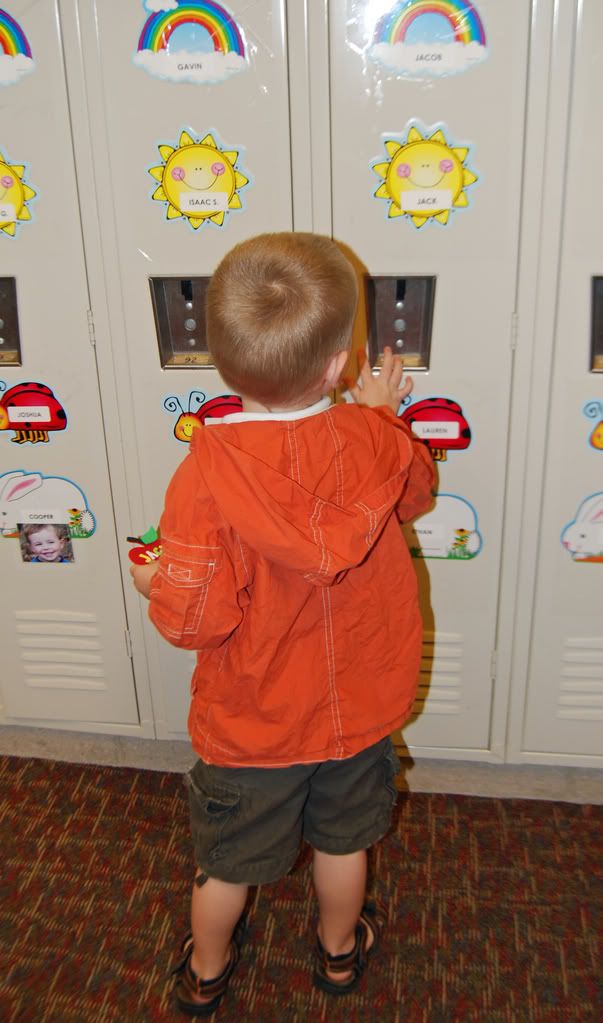 Our big boy. Ready for preschool.
I took him to McDonald's on our way home. As we sat enjoying our lunch together, he looked up at me with those beautiful blue eyes and said, "Mom, I love school."

I've never been more overjoyed and heartbroken at the same time.

Happy Preschool Year, Jack. You're the apple of Momma's eye, too!