So, even though our Max was heartbroken to see his brother go...

Jack was the happiest boy in town.

He actually sat still while I helped him get dressed. And, that NEVER happens.

He wanted to wear his backpack to the car. But, it's only about five steps into the garage and up into the car. And, since everyone knows that a big boy going to school must wear his backpack to the car, we lengthened our trip and went out the front door and walked around to the garage.
Here's our Jack! Ready for his first day of school.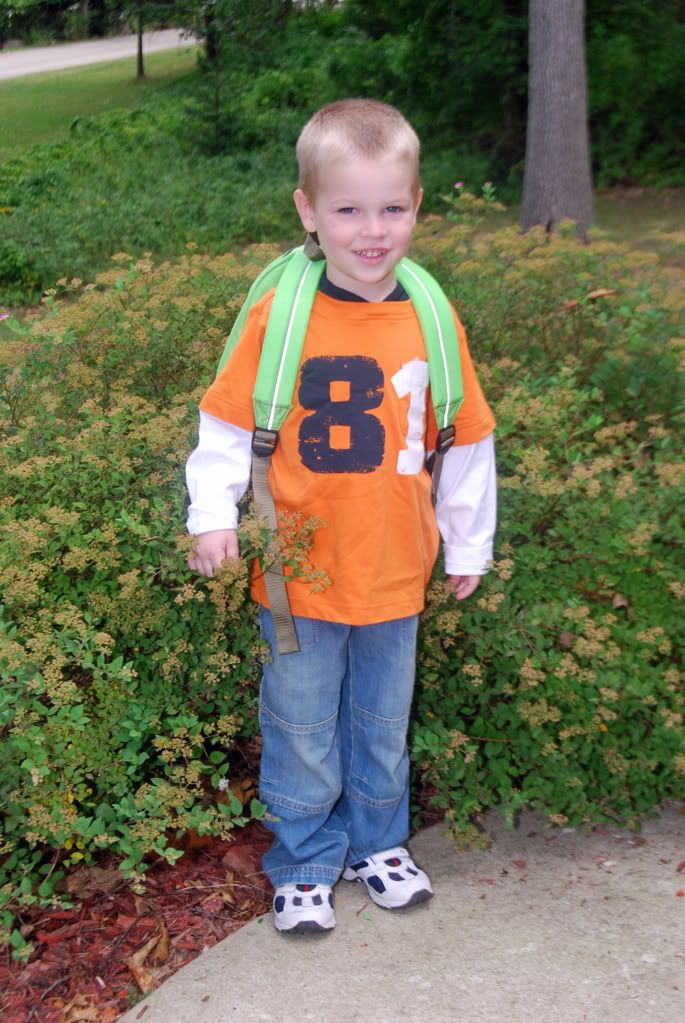 I let Jack pick out the color of his backpack. Navy? Red? Royal Blue?

Not for this boy.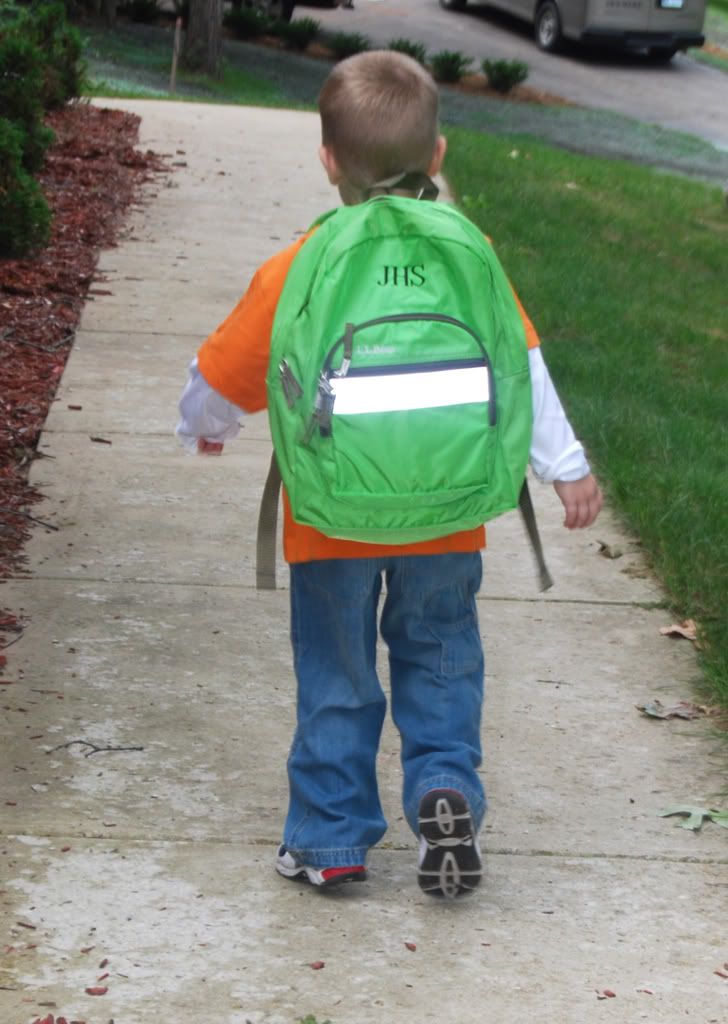 FLUORESCENT LIME GREEN, baby! All the way!
That's our Jack.
He just rolls like that.

While we waited in the carpool line, he stared out the window. SO ready...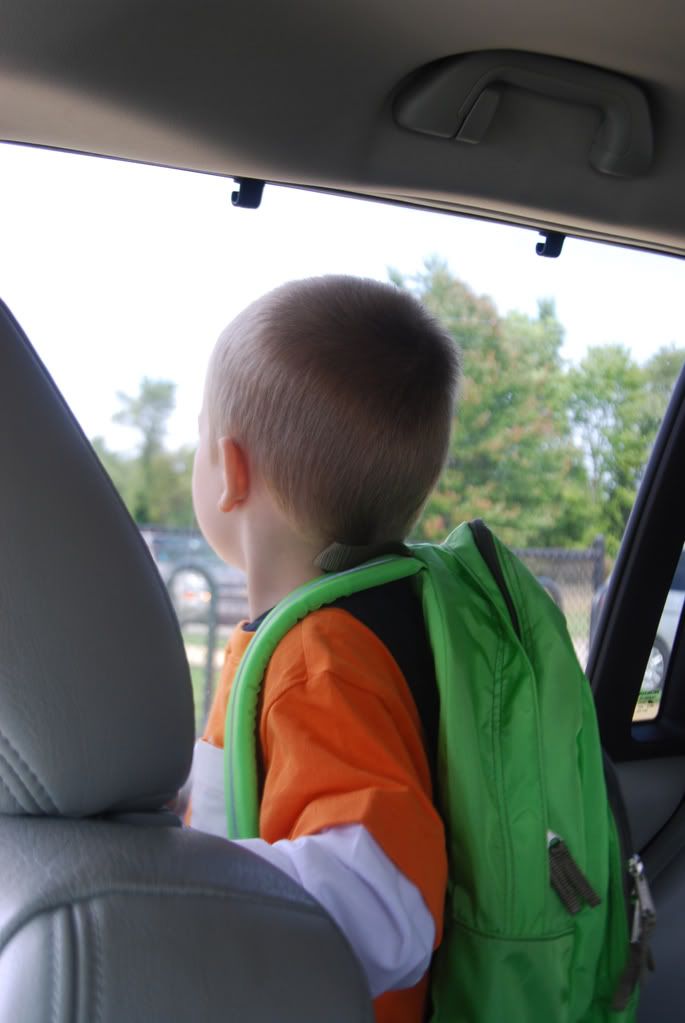 When we got to the front, where his teacher was waiting to greet him, he opened the van door, jumped out, and never looked back.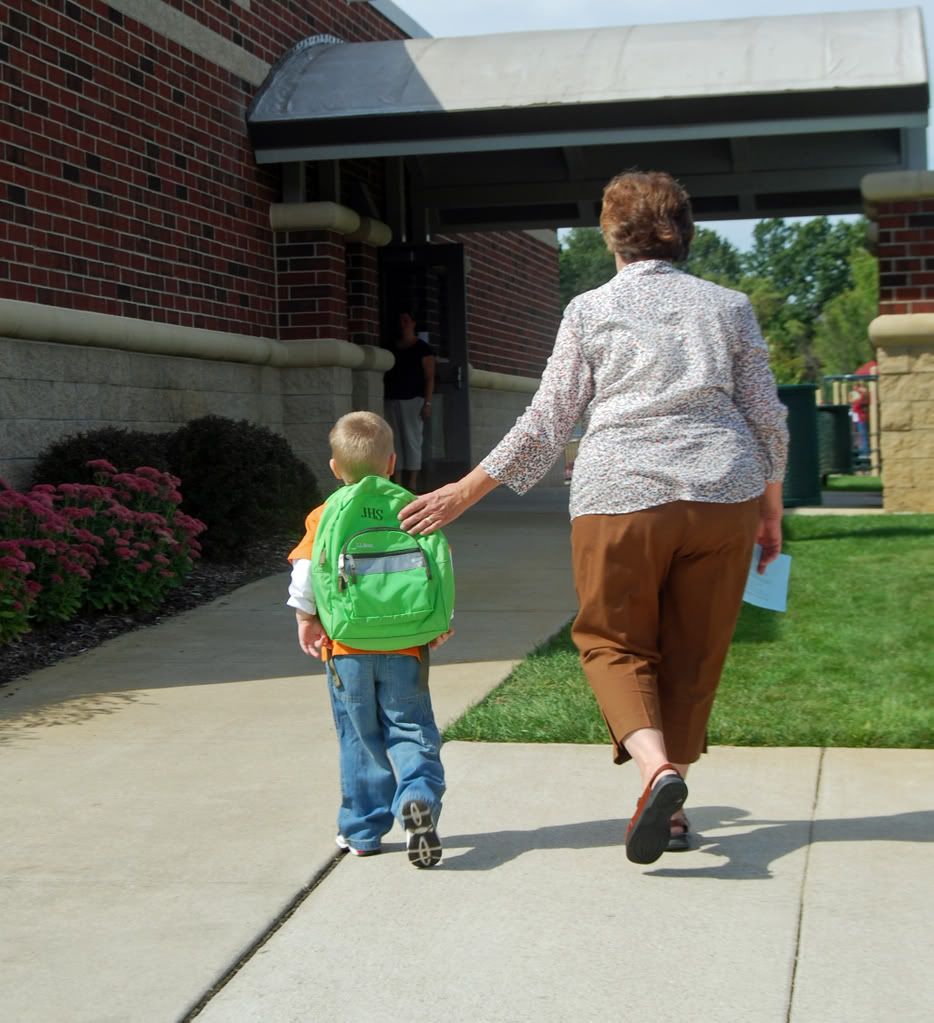 Not once.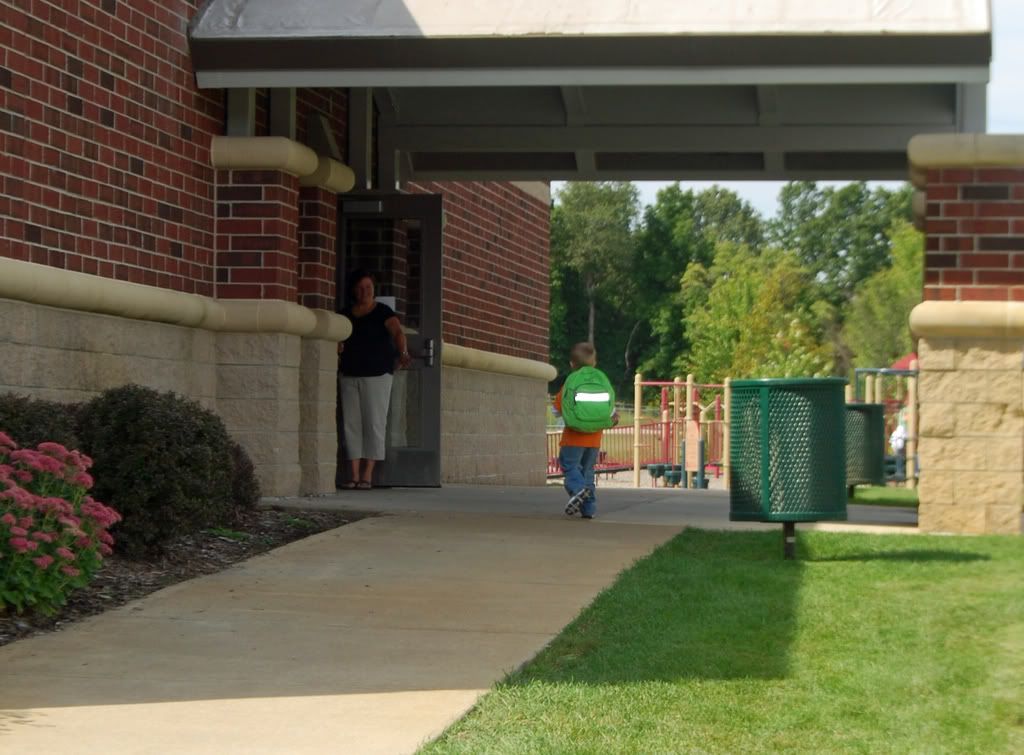 In fact, he took off into a full sprint as he got close to the door.

And, he loved his first day. In his words:

"I learned about smelling and touching and hearing and seeing and tasting called 'senses' and we played on the playground and I met a new friend named Josh and he has a Lightning McQueen backpack and we had round cookies and, look Mom, I got a new magnifying glass and Mrs. B. has a lamb and she tells stories..."

As his teacher brought him to the car, she said, "He is such a precious boy. And, he loves to talk."

Yes. That's our Jack!