So, you thought I was kidding about the Deep Fried Snickers, huh?

Well, while I was visiting my sister Anna, she took me to the North Carolina State Fair which happened to be going on that weekend.

And y'all, that there South - IT'S A DEEP, DEEP, DEEP FRIED WORLD!

Lest you think I'm making all of this up, I took pictures. Because well - I just wasn't sure you'd believe me if you didn't see it for yourself.

SO, here is why the people down south are a bit chipper, albeit chubbier, than the rest of the country:
Deep Fried PB & J
(for the healthy tots we're trying to raise):
Deep Fried Mac & Cheese: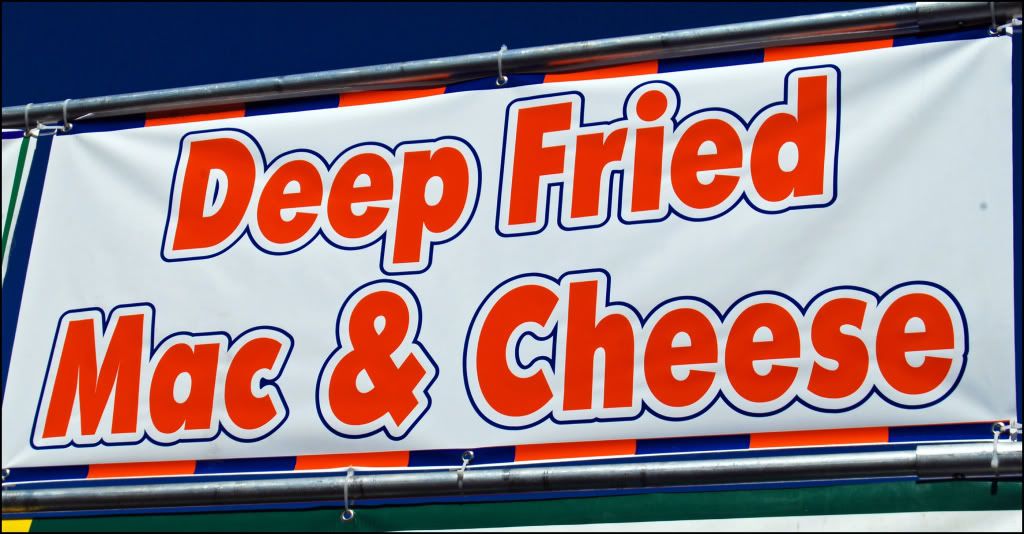 Deep Fried Cheeseburger: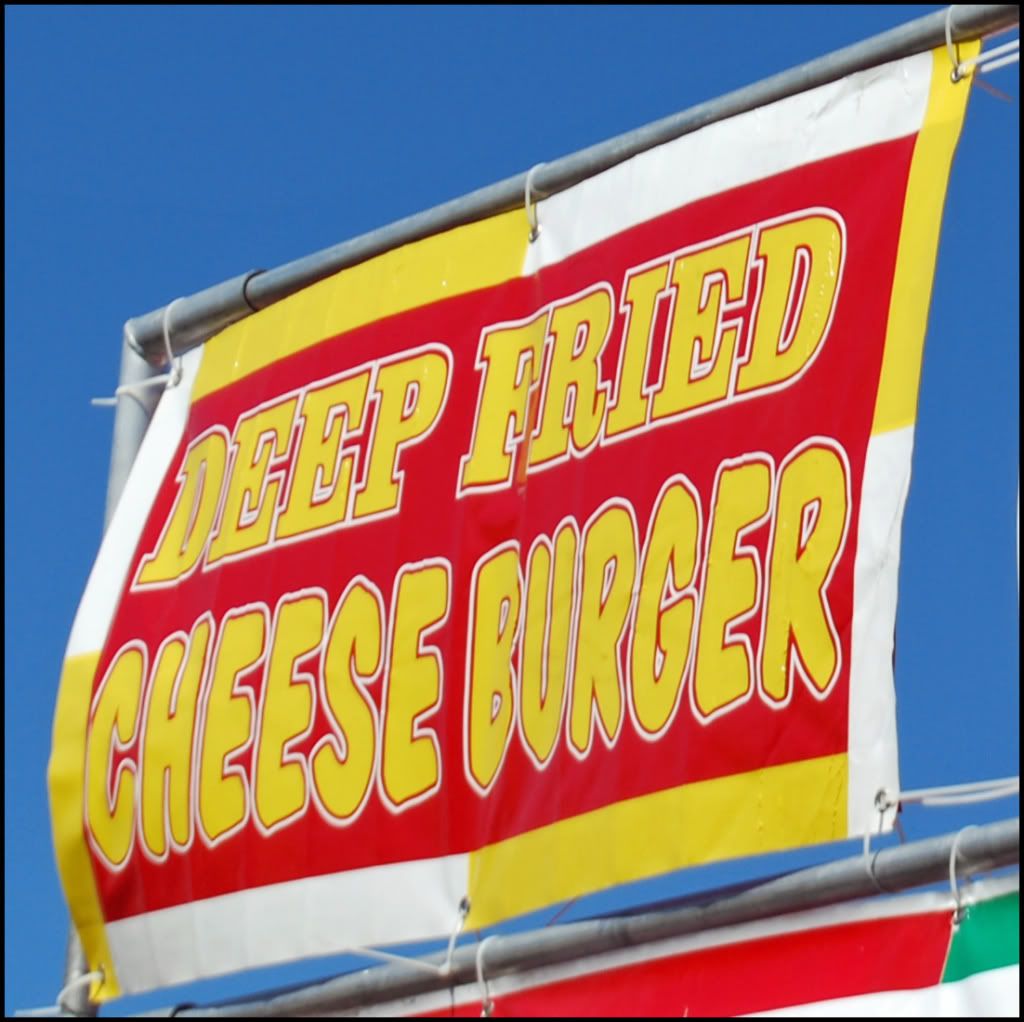 Deep Fried Oreos:
Deep Fried Twinkies:

Deep Fried Pecan Pie
(and Fresh Squeezed Lemonade for the folk that want to feel all healthy-like while partaking of all things deep fried -there is, however, one cup of sugar in each glass):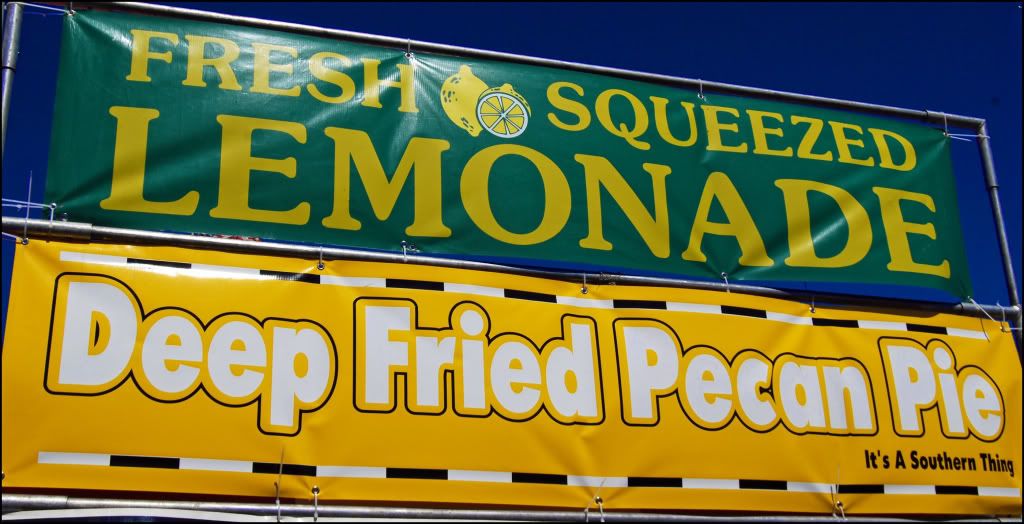 AND, of course, Deep Fried Three Musketeers, SNICKERS, and Milky Way:

So, what actually is "deep fried"?

It means that they skewer the item to be deep fried with a stick, dip it in a pancake/funnel cake type batter, and fry her up. Kinda like a corn dog.

SO, did I really eat a Deep Fried Snickers?
YES INDEEDY!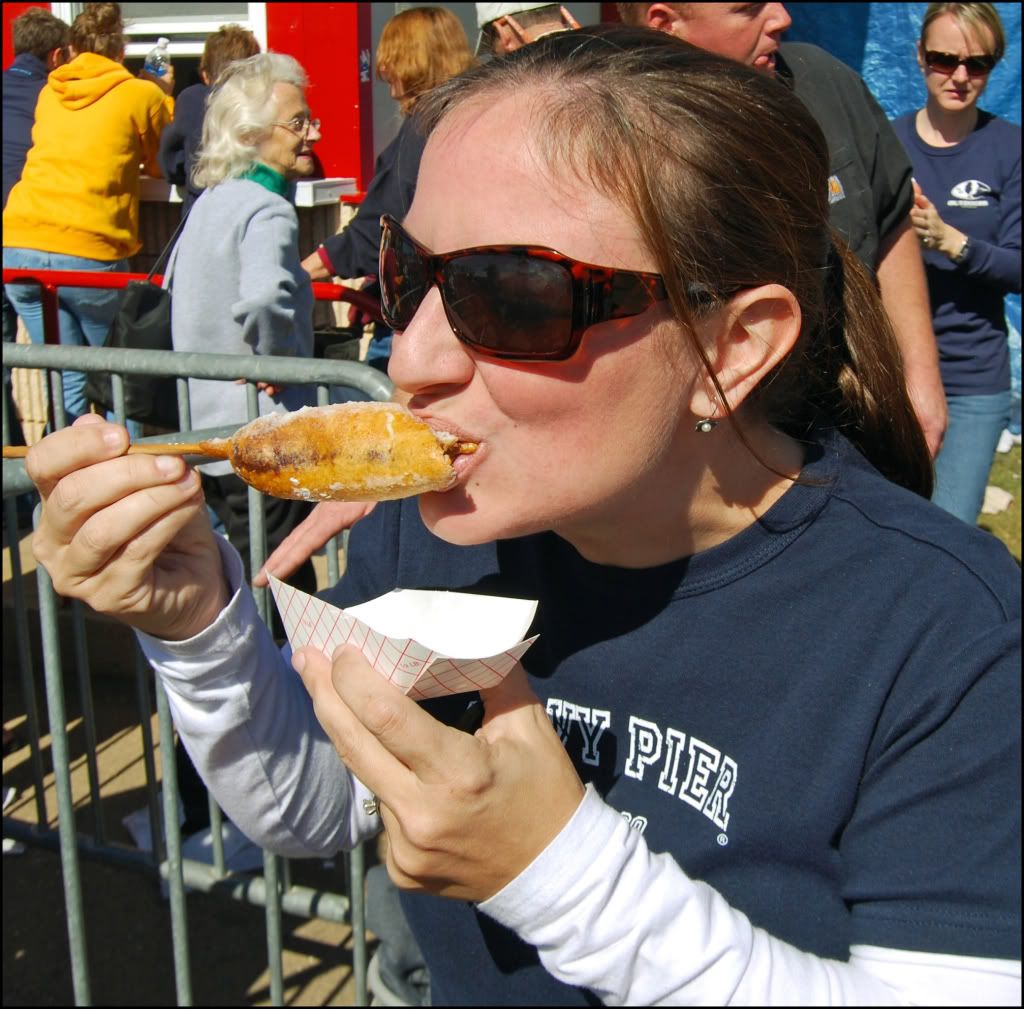 *UPDATED* - Since you all are wondering, that Deep Fried Snickers was one of the BEST things I've ever eaten. I LOVE funnel cakes - stick a Snickers in the middle and you've got one happy, happy, happy, happy Sarah!