I've learned something while baking all these cookies with my boys.

They LOVE cookie cutters.

I had to confiscate a whole bunch of them today because they had taken to using them on their train table.

"But, Mom - this train fing DOES go on the train tracks." Umm. No. It's for cookies. Hand it over.

They have been eyeing the "heart" cookie cutter ever since we pulled them out. And, we finally got to use it today, much to their sugar-induced glee.

These Lemon Hearts are wonderfully sweet and buttery. The recipe is a simple lemon bar recipe, but completely made from scratch. It is so simple and the ingredients so few, that there really is no reason to buy the boxed stuff. And, these taste SO much better.

I laid aluminum foil down inside the pan so that I could easily slip the bars out and onto the counter. We then used a heart shaped cookie cutter to cut them out. The boys loved munching on the leftover pieces. I used strips of lemon rind to create little "lemon knots" on top. I think they're just as beautiful as they are good.

Our lesson: God's perfect love came down to us at Christmas - our "Rescuer"! (And, they know exactly Who that is!)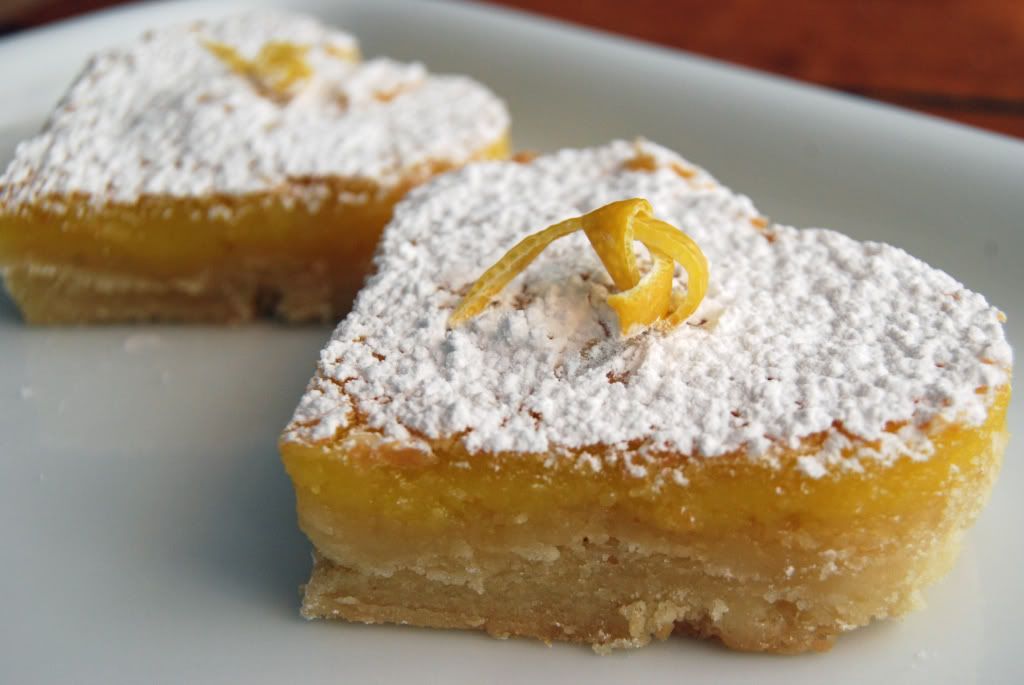 Lemon Hearts
recipe from Southern Living Incredible Cookies...

2 cups flour
1/2 cup sifted powdered sugar
1 cup butter, softened
1 teaspoon vanilla extract
2 cups sugar
2 tablespoons cornstarch
5 large eggs, lightly beaten
1 tablespoon lemon rind
1/4 cup plus 2 tablespoons lemon juice
2 tablespoons butter, melted
2 to 4 tablespoons powdered sugar

Combine first 4 ingredients; beat at medium speed with electric mixer until blended. Pat mixture into foil-lined, greased 9 x 13-inch baking dish. Bake at 350 degrees for 18 minutes or until golden.

Combine 2 cups sugar and cornstarch. Add eggs and next 3 ingredients; beat well. Pour mixture over crust.

Bake at 350 degrees for 20 to 25 minutes or until set. Cool completely. Chill well.

Sift 2 to 4 tablespoons powdered sugar over top. Cut into hearts, using a cookie cutter; or cut into bars. Garnish, if desired.