I love mini-brownie bites. But, just about every time I've had them, they're dried out and just not as good as regular brownies. But, I love mini-desserts, and they're perfect for little hands and mouths and great to serve at parties.

So, I set out to make brownie bites that were just as good as brownies. I have a cake recipe that uses sour cream - and that cake is the moistest cake I've ever eaten. I figured if it worked wonders on that cake, it could surely do the same for brownie bites.

And, my-oh-my! These are fabulous. The sour cream in these mini-desserts makes them rich and moist and absolutely delicious. And, with the addition of chocolate chips and frosting, they are triple chocolate perfection.

Since it's Christmas Eve, they were perfect for our birthday party for Jesus. Of course, the boys couldn't get enough of these today! And, while eating them, we got to have a family birthday party for our King. Our Rescuer. Jesus.

Our lesson: Happy Birthday, Jesus! Thank you for coming to earth to rescue us. We love you!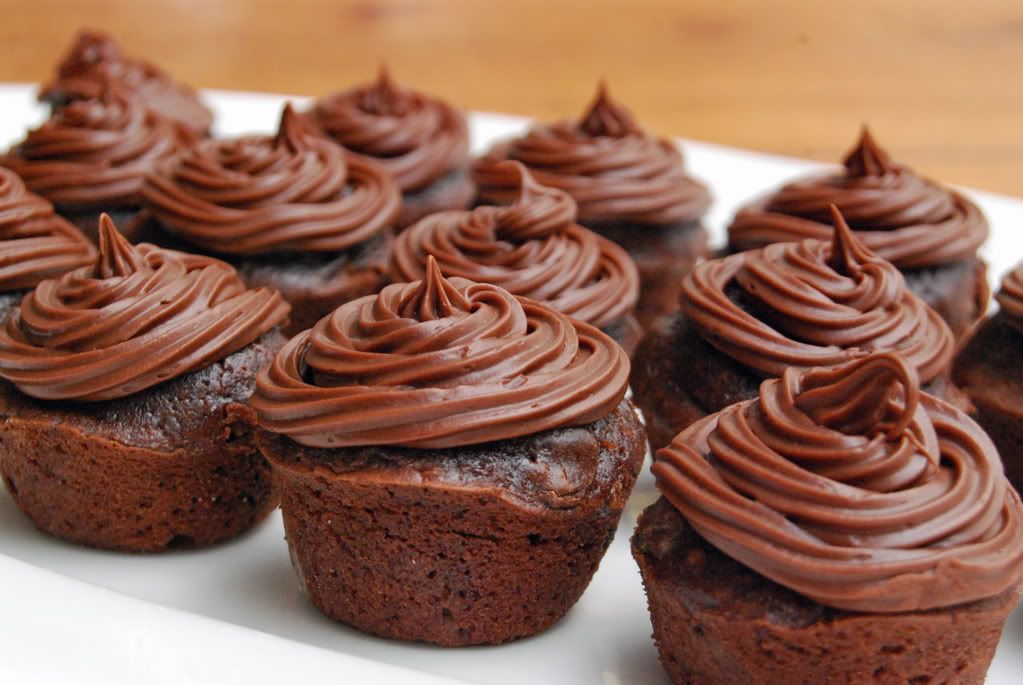 Triple Chocolate Sour Cream Brownie Bites
my own recipe...

One (9x13") box brownie mix, prepared
1 cup sour cream
1 cup chocolate chips
2 tablespoons flour
1 can chocolate frosting

Preheat oven to 350 degrees. Grease mini muffin tins or line with mini-muffin liners.

Prepare brownie batter according to package directions. Stir in sour cream.

Pour chocolate chips and flour into a small bowl. Toss chocolate chips and flour. (This will keep the chocolate chips from falling to the bottom.) Add chocolate chips to brownie batter.

Fill mini-muffin tins 2/3 full with batter. Bake at 350 degrees for 10-12 minutes. Remove from pan. Cool completely.

Fill frosting bag or sandwich baggie with frosting. Pipe frosting in swirls onto brownies.