These cookies are a twist on a popular favorite that I really wanted to be more about the lesson than about the cookie itself. We baked sugar cookies and topped them with a Hershey kiss and drizzled them with white and dark chocolate. And, with the help of store bought sugar cookie dough, they were SO easy to make. They turned out to be beautiful and delicious cookies!

Our lesson: God loves us so much that He has blessed us with wonderful things - like our house (the Hershey kiss). But even more than that, He continues to bless us over and over and over with good things we haven't even asked for. (And, they happily drizzled chocolate all over the cookies!)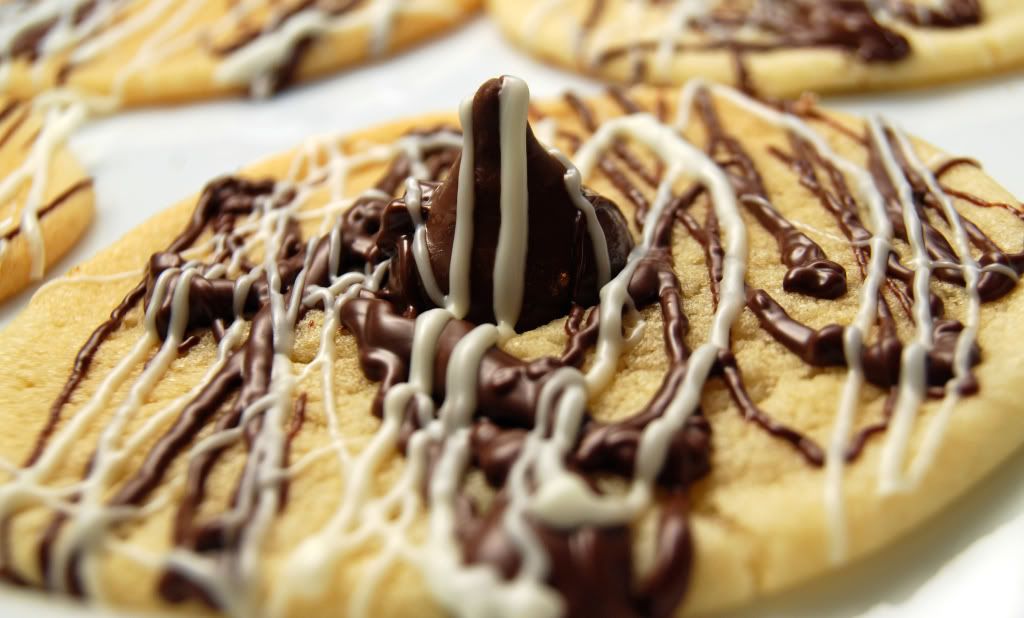 Kiss and Drizzle Cookies
my own "recipe"...

1 tube sugar (or peanut butter) cookie dough
18 Hershey kisses
1/2 cup semi-sweet chocolate chips
1/2 cup white chocolate chips

Bake sugar cookies according to package directions. While the cookies are still warm, place a Hershey kiss on top of each cookie.

Melt chocolate chips in microwave in two separate bowls at 70% power for 1 minute. Remove and stir. Continue microwaving in 20 second intervals and stirring until chocolate is melted and smooth.

Drizzle both kinds of chocolate over cookies.