I spent two years looking for our tree topper. I went to Target all over the place trying to find "the one". I wanted something rustic, something different, and something that told of Christmases past in some way.

I finally found the perfect angel in the Southern Living at Home catalog. I had actually seen it in there before and always leafed passed it. One of my friends ordered one from me when I was a consultant, and I opened the box to take a gander at it.

I immediately fell in love with it and ordered one that day.

It was the perfect angel for our tree. Rustic, unique, old-fashioned. And, Jason and I spent five years blissfully staring at our angel night after holiday night.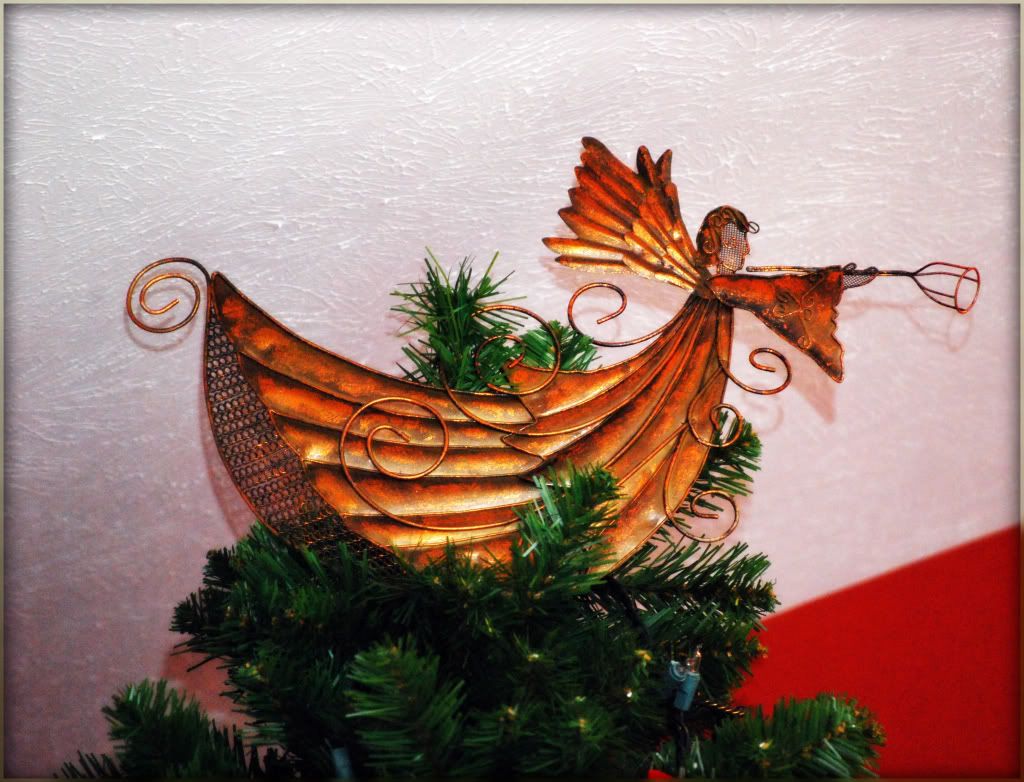 After we finished decorating our tree this past weekend, I pulled it out of the box to give it to Jason. I couldn't wait for him to climb up the ladder and put it on our tree. I grabbed the camera and shouted for the boys. "Come see, guys. Look on top of our tree."

Jack stood staring at our angel for quite some time then excitedly proclaimed, "Momma, I love the banana on top of our tree."

Anyone know where to get a rustic, unique, old-fashioned star?