OH SWEET HEAVENS.

My little sister, Anna, made these sticky buns for us while we visited her family over New Year's. And, let me tell you - these are hands down THE BEST sticky buns I've ever had.

Bar none.

When I woke up in the morning and saw this beautiful pan of piping hot, cinnamon-y, gooey sticky buns on the counter, I was certain that Anna had slaved for an hour after we went to bed - and then again that morning. When I told her that, she laughed and said, "Uh, yeah. Took me about 5 minutes last night."

Did you get that? 5 minutes!

Now, Anna is just as accomplished as I am in the kitchen. And, both of us - we LOVE easy recipes. But, they gotta be good. Really good. Or we just don't serve 'em to each other. It's just our sisterly rule.

These sticky buns. They're as easy as boiling water. And, they're out of this world.

Or, as my dear friend, Emily, would say - they're "Cry for your Momma" good!

Enjoy!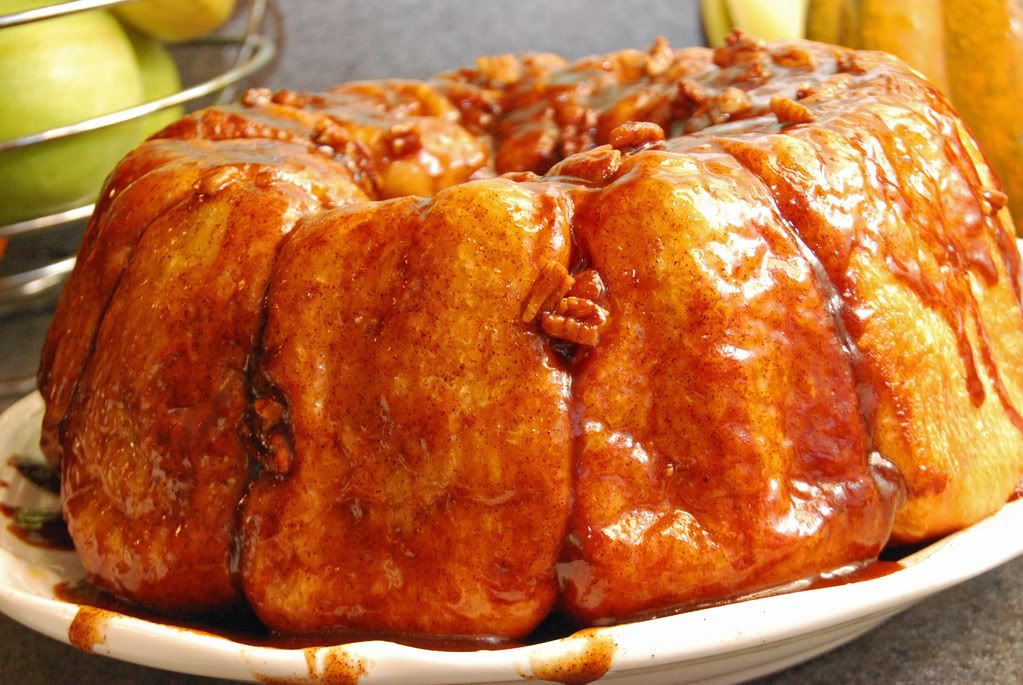 Overnight Sticky Buns
recipe adapted from cooks.com...

Place 14 frozen dinner rolls (they are small little balls of dough, usually sold in a bag, that will rise overnight) in buttered bundt pan or 20 frozen rolls in buttered 13x9 pan.

Sprinkle rolls with 6 tablespoons of butterscotch pudding mix (not instant).

Mix together:

1 stick melted butter
2 tablespoons cinnamon
1/2 cup brown sugar
1/2 cup pecans

Pour butter mixture over rolls. Cover with foil and let rise overnight. Do not refrigerate.

In the morning, bake at 350 for 25 minutes. Remove from oven and invert bundt pan onto circular plate or 13x9 pan onto platter.

Serve immediately.
*You can see more Works For Me Wednesday tips at Rocks In My Dryer each week. If you have a tip to share, go to her site and add your tip! The guidelines can be found here.