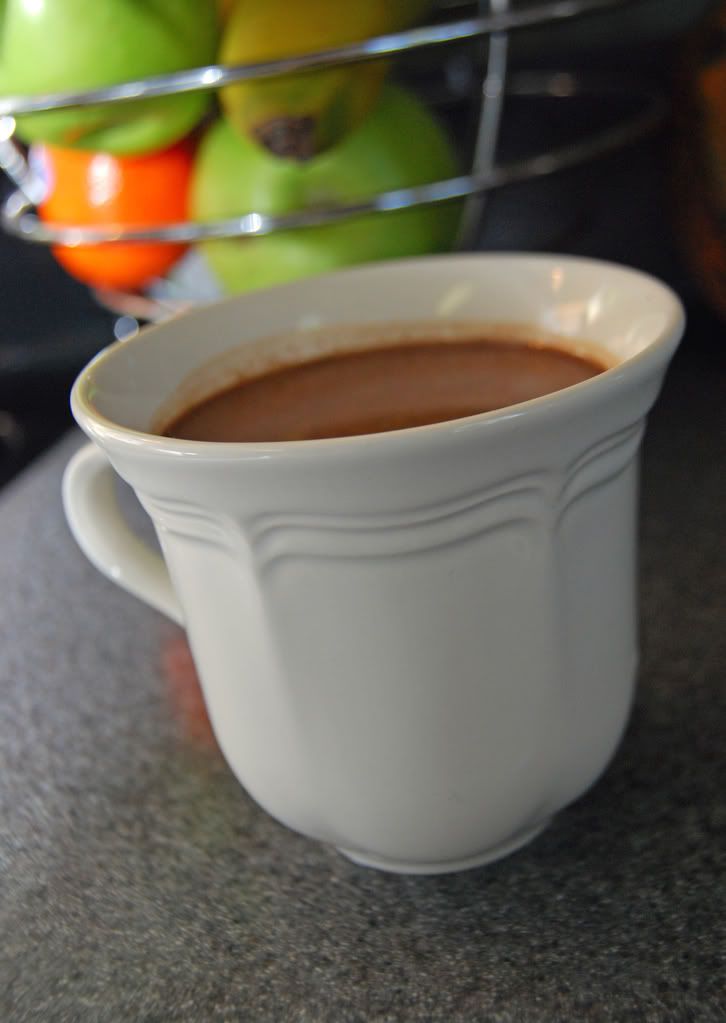 I make myself a mug of hot chocolate everyday.

I mentioned this in my 100 Things About Me post and posted my previously favorite recipe here. I've found that making a mug of hot chocolate everyday helps ward off the mid-afternoon pantry binge that can result in me consuming an ENTIRE sleeve of Oreos or twelve fun-size Butterfinger bars left over from Halloween.

Not that chocolate binging doesn't happen to me on occasion. I am female, after all. And, sometimes, the craziness of motherhood just takes me down a path that leads right to a heap o' chocolate.

You, too?

Well, I have found THE BEST recipe for hot chocolate ever, courtesy of my little sister. One of her good friends made her this recipe years ago, and Anna finally called to track it down.

I'm telling you - I've never had better hot chocolate. Not at Starbucks. Not at my favorite local coffee shop. Not at Ruth's Chris. Not anywhere.

I love that you can make this mix in advance (I double it), store it in the pantry, and make a mug whenever you want one. If you cut the recipe in half, it's perfect for two mugs - one for morning, one for afternoon - the latter reheated in the microwave!

Try this one, y'all. I promise you'll love it!

World's Best Hot Chocolate

Mix:

8 oz. semi-sweet chocolate (I use mini-chocolate chips)
2/3 cup sugar
1/2 cup unsweetened cocoa powder
1/2 tsp cinnamon

Store mix in an airtight container.

For 4 servings:

2/3 cup cocoa mix
1/4 cup water
4 cups milk
1 teaspoon vanilla

In a large pan on low heat, stir cocoa mix and water until melted. Add milk and beat with whisk until smooth. Heat on low until hot. Add vanilla. Serve.