When I was in college, I fell in love with this boy.
He was always carrying the same accessory. A basketball.
Everywhere he went. Under his arm. All around campus. And, I'd sit and watch him play pick up games. And, I'd swoon.
He still carries that same basketball under his arm. Only now...
He's not on campus. He's at a park. Playin' with his boys. Our boys.
Teaching them the fundamentals.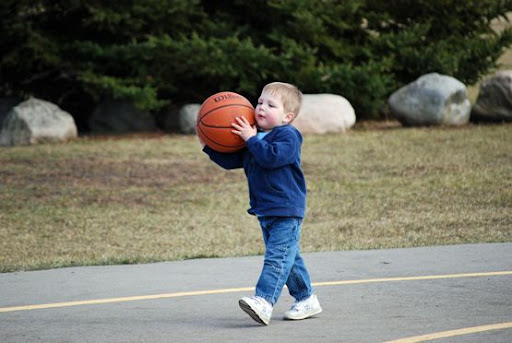 Hoping that they're getting it.
And, I watch him - watching his boys learn to love the game that means so much to him.
And, I sit on the sidelines and pray.
Please, Lord. Let them love basketball.
But, no matter how good they are...
Please don't let them want to play for Duke.
It would be too much for this Mama to bear.