I took these photos a few days after Lincoln was born.

I was so moved by the bond that Jack, at three and a half, already had with his newborn brother.
His tenderness and interest.
The way his fingers just naturally danced across Lincoln's tiny little head.
It was like they already had secrets and a special language that I didn't speak.
The desire to know, touch, accept.
I remember watching this interaction and marveling at the raw and beautiful and deep-rooted relationship that exists between siblings.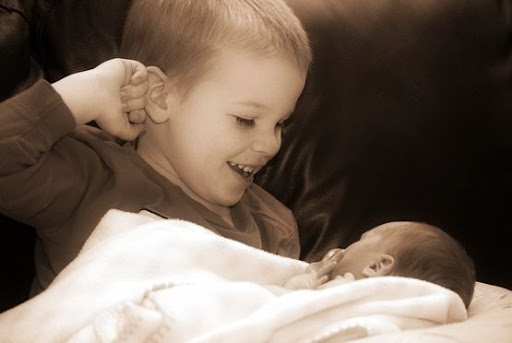 And, rejoicing in the knowledge that over time, this precious, unbreakable bond...
...just gets stronger.