So, I rounded the corner, and found my baby raiding the pantry.
The moment I saw him, I knew exactly what he was doing.

Because he sees me doing the same thing every. single. day.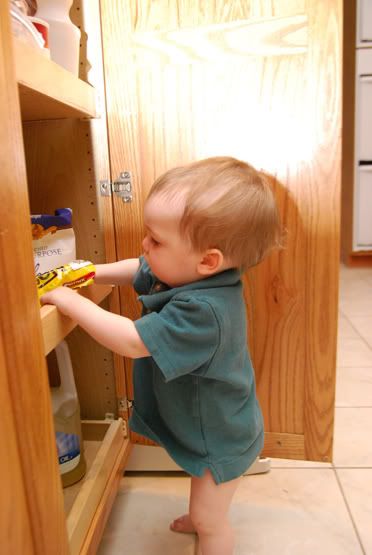 Handfuls of chocolate chips, baby. Followed by a look around to make sure no one's lookin'.
After snapping a few shots of my sneaky, little, pantsless one, I finally startled him: "Lincoln! What are you doing?"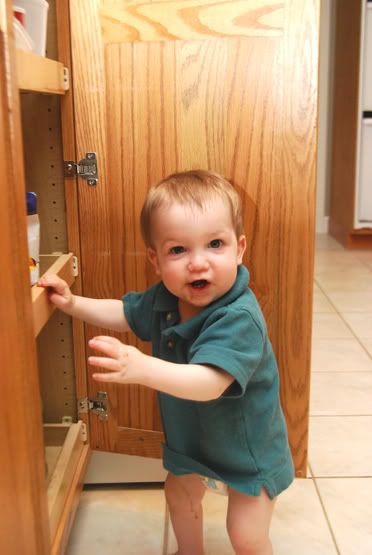 His non-verbal response: "Please, woman. You've got no room to talk."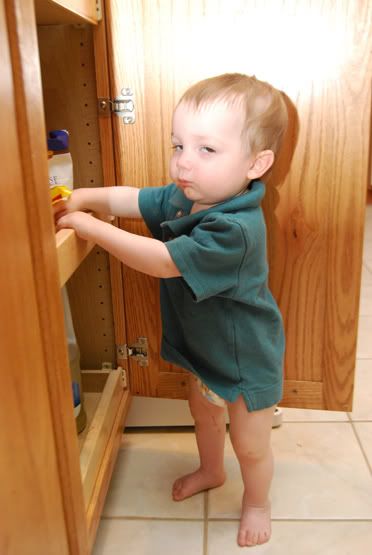 Busted.