This is my baby.
I found him like this as I turned the corner with a load of laundry.

He's pantsless. He's always pantsless. At least his diaper isn't sagging down to his knees. I was on my "A" game that day.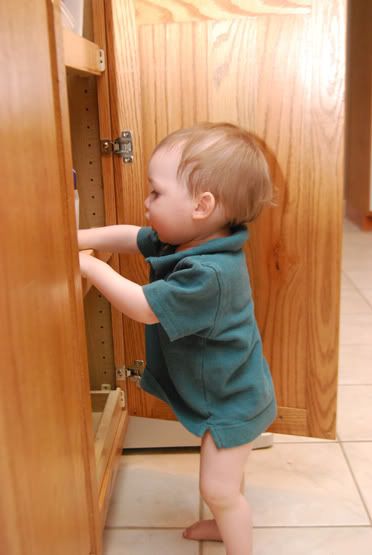 Little bare-legged stinker. He's on a mission.
And, there's only one thing he's after.
Anyone wanna guess what he's looking for in there?

I'll post the rest of the photos later tonight.

When I caught him. Red-handed.

I'll also post the comments with your guesses. (I'll keep the comments hidden until then.)

Happy Tuesday.