One of my favorite things about visiting beach towns is that they always, always have fudge shops.

So, when my little family took a day trip this past weekend to explore Saugatuck - a little beach town on Lake Michigan - I immediately went on the hunt for a fudge shop.

We spotted several as we strolled through the streets of Saugatuck. But, we settled on Kilwin's - a quaint little shop that was nestled among all the other adorable, funky shops on the main streets of Saugatuck. It was packed full of people so we figured it must be good.

There was ice cream. Lots of ice cream and candy and caramel apples and chocolate.

And, there was, of course, fudge. Beautiful colors and flavors of fudge that we could taste to our hearts content.

I had to take pictures. I love pictures of food. It's a sickness, really.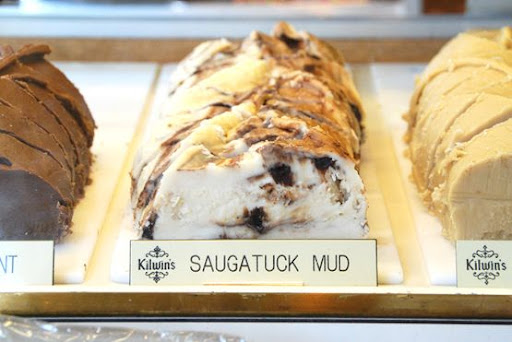 Key Lime Pie fudge. It was a most lovely shade of green.
One of my all-time favorite flavors of ice cream. In fudgy form.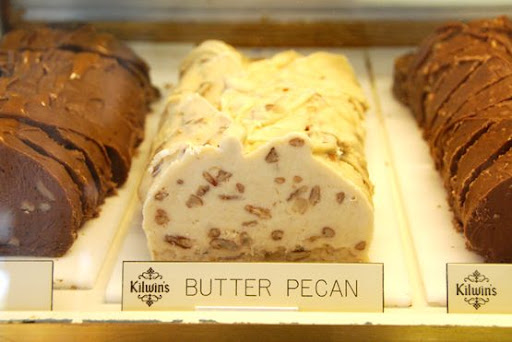 I tasted this one. Heavenly.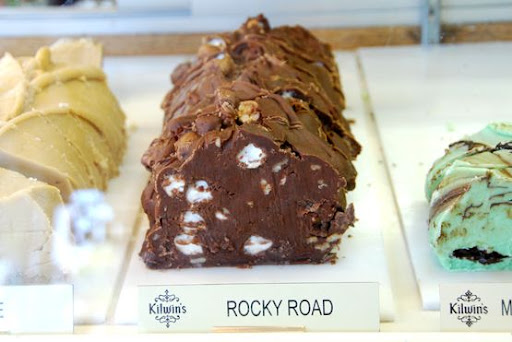 Pink. Shelby would love this one.
The creamy, dreamy shade of German Chocolate cake. Not too dark. Perfect.
A few dollops of caramel right down the center. Oh, mercy.
But, this was the one we finally decided on after the man behind us let out a sigh heard round the world.

Chocolate Caramel Cashew. It just had a bit of everything. I took it to bed with me last night. I didn't want my kids to find it this morning if they stumbled out of bed and began their typical, secret, early morning pantry raid.
I love fudge.

It's such a happy treat.

And, since it's Monday and it's kind of dreary here and since I simply can't tell you about something new and delicious and wonderful that I found without sharing it with you, I'll send one of you a 1/2 pound box of Kilwin's fudge. All you have to do is answer this question:

What is your favorite flavor of fudge?

That's it. Leave a comment with your favorite, and I'll let the random thingy pick a winner on - oh, let's say Thursday sometime.

Happy Monday!