This is Kiddieland.
Also known as the oldest amusement park in Illinois that is closing at the end of the summer after 80 years in business.

*Sigh*. So sad when things like that happen.

Anyway.

It's a precious little amusement park where "kiddies" can come and play, ride a mini-roller coaster and barf-worthy teacups, eat all manner of greasy fried food, and meltdown in the car on the way home.

I suppose there's a dress code. It probably goes something like: "Save your thong bikini for the beach, don't come barefoot, and if you must wear a t-shirt bearing expletives for the world that's done you wrong, save it for another day."

However, as we walked around Kiddieland this past weekend, I spotted this guy.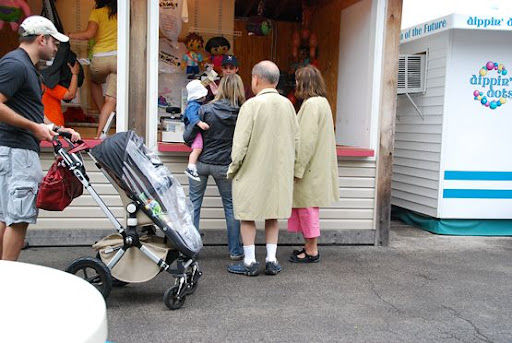 Let's move in closer - with our zoom lens. Trust me, we were close enough.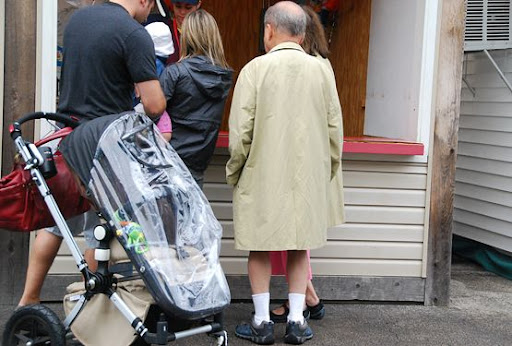 I'm not the dress code police.
I'm just a Momma. An overprotective Momma with a gun, some nunchucks, and a bottle of mace.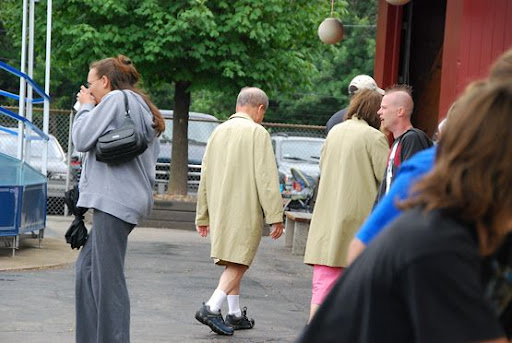 But, I submit to you that this is most definitely, categorically, WITHOUT A SHADOW OF A DOUBT in direct violation of the dress code at a place called Kiddieland.

HOLY SMOKES, Batman.