Do you want to know what my baby has chosen as his most favorite toy?

The one he runs to every morning and the one he cries for when we pry his little body away from it at night?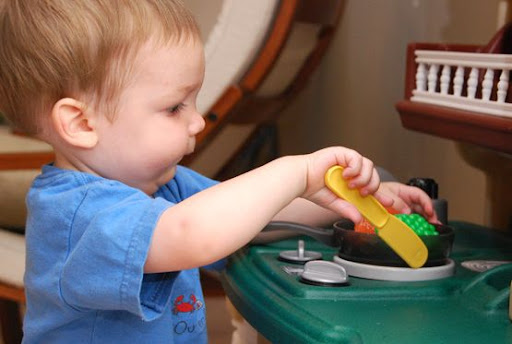 The play kitchen. The play food. The play dishes.
I could weep for joy.
Do you see the look of concentration on his face? He is mastering his craft. He is perfecting his sauteing skills. And, he is creating a killer chicken pot pie. I'm certain of it.

My baby watches me when I'm cooking. I'd never noticed.

So, just go ahead and stick a fork in me. I'm done. I'm no good to anyone anymore. I have seen all that I need to see to die fat and happy.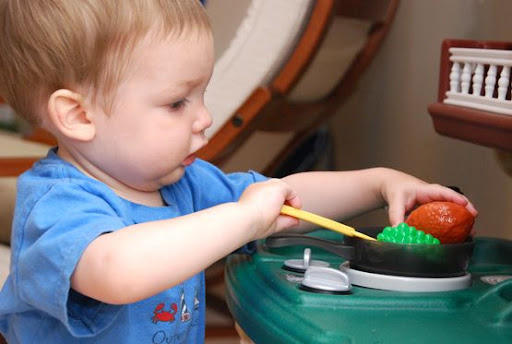 Inscribe it on my gravestone:

Her baby became a chef. She perished of delight.