If you didn't surmise it from the little clue I dropped and the video of our Max singing The Zorro Theme song that I posted on Friday...

They had to be Zorro.

There is an episode where the "real" Zorro fights an impostor. And, they reenact this episode every single day.

So, we had two Zorros this year. The other would have been heartbroken if one had been Zorro and the other something else. We surprised them with their costumes the night before Halloween, and the excitement level in our house was through the roof!

They LOVED being "the two Zorros". (Yes, that's Max playing a wounded and/or dead Zorro after a particularly taxing duel.)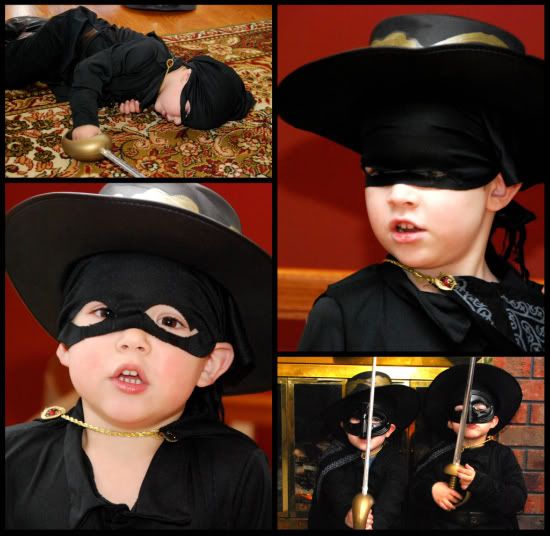 There was lots of sword fighting. All. Day. Long.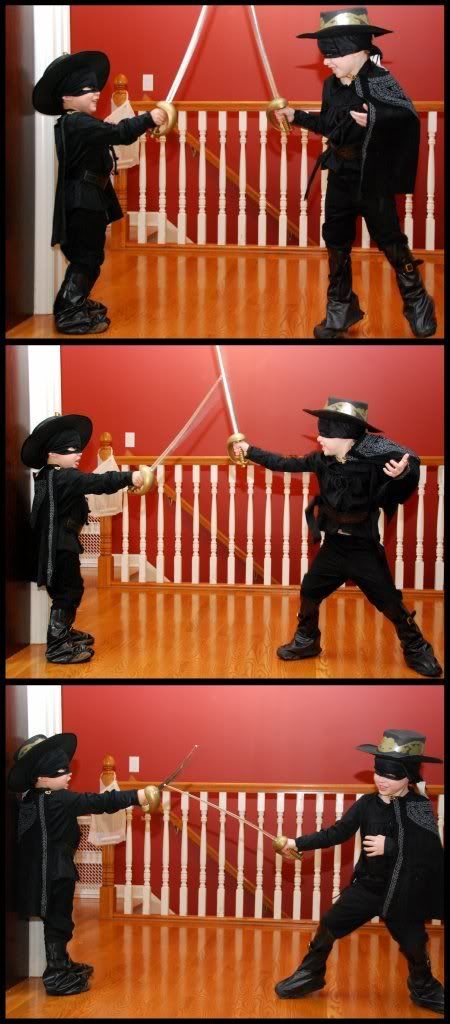 Baby Lincoln?

Jack and Max chose his costume weeks ago. Star Wars. Of course.

Darth Vader.

(The tiniest, sweetest Darth Vader I've ever seen.)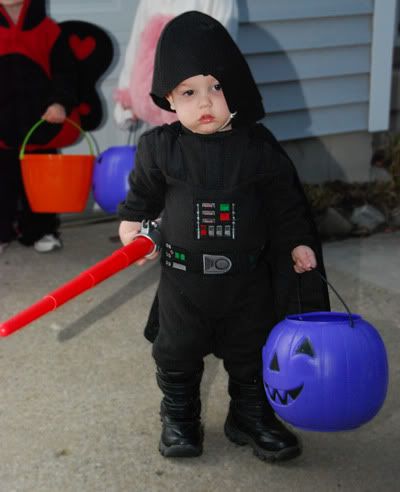 He was so proud that he got to trick-or-treat with the bigger boys this year. He walked up to about 10 houses.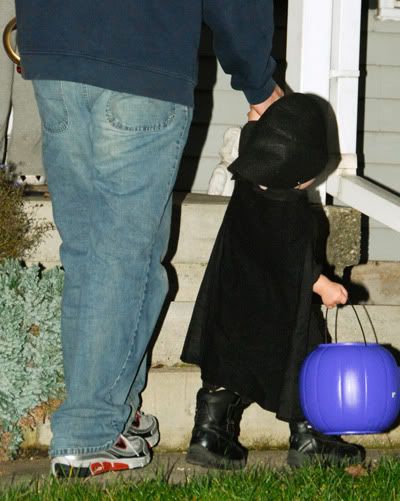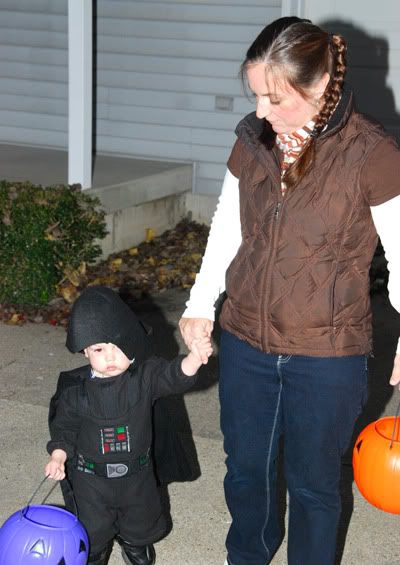 And, then he got too tired. So he hung out with Momma. And, the two of us broke into the candy!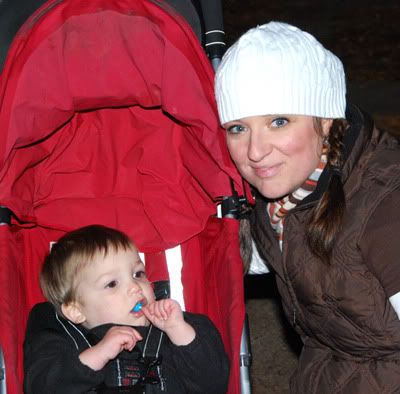 They had so much fun this year. It was such a perfect reflection of what they're into, what they love, and the fact that at the end of the day, they aren't interested in being different from one another.

Being the same, this year, was what made it so special.
Halloween 2009. Our three (little) Men in Black.