I had never made fudge before. Until today.

And, man-o-man, is it easy! Ok, so there are the kinds that you have to drop in cold water and use a candy thermometer - and I have always been intimidated by them. So, I'd just never made homemade fudge before.

This chocolate fudge recipe is SO easy that it rivals Aunt Bo's Peanut Brittle as the easiest recipe on the countdown. I used a variety of recipes to come up with the depth of flavor I liked best. Adding in the unsweetened chocolate gave it just the right amount of sweetness for me. But, in the name of simplicity, that is totally optional.

We cut out our fudge using a small, one-inch sized cookie cutter. I love how they turned out. They make such a great presentation on the plate.

Gift idea: This would make another great gift for teachers - and the kids can participate from start to finish in making this fudge. Put the fudge in small, holiday gift boxes and tie them up with a ribbon.

Our lesson: The Star of Bethlehem led the wisemen to the new baby Jesus where they gave Jesus the very best gifts they could. But, Jesus was the best gift of all.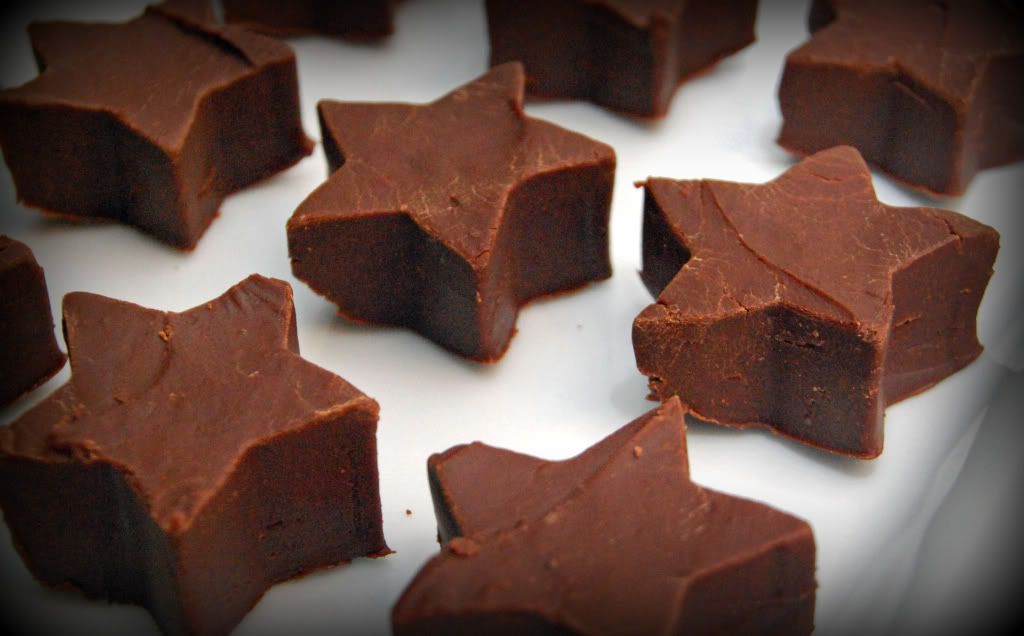 Chocolate Fudge
recipe adapted from several others...

12 ounces (1 bag) chocolate chips
2 (1 ounce) squares unsweetened chocolate, optional
1 (14 ounce) can sweetened condensed milk
1 teaspoon vanilla
dash salt

Combine chocolate chips, unsweetened chocolate, and sweetened condensed milk into medium saucepan. Heat at lowest setting possible until chocolate has melted.

Stir in vanilla and salt. Thoroughly combine.

Spread mixture into foil-lined 8x8-inch baking dish. Refrigerate for at least two hours.

Remove fudge by lifting foil out of pan. Peel away foil, and cut fudge into squares, or with cookie cutter.