It's Super Bowl time!

And, that means you or someone you know is havin' a party. Or you're throwing one at your house. With a whole lotta food! And, let's face it, most of us aren't cheering on "our" team. SO, we're there for the food and just hangin' out anyway!

So, you need to bring something to a friend's house. But, you're not sure what.

Well, I'm here to help give you some ideas. Here are 9 recipes that will be a hit at whatever party you're going to this weekend. I've included some appetizers, my favorite chili recipe, and three desserts that will make everyone happy.

All of these recipes are tried and true Short Stop recipes. I've made them all many, many times and they're all foolproof, easy recipes that even if you're a novice cook, you can make these! Many of you have tried them, and I'd love to hear from you if you love one of more of them.

So, here are 9 Delicious Super Bowl Party Recipes ready for the makin'.
Chicken Bacon Caesar Stromboli. This is sure to be a hit. Easy to put together, and you can make as many as you need. Slice them when you get to the party and they'll still be warm inside!

Pepperoni Stromboli. Another simple stromboli recipe. Fill with whatever toppings you like and serve with pizza sauce. Easy and delicious.

SG's Potato Skins. One of my all-time favorite appetizers. Stick these under the broiler just before serving and don't forget the sour cream. If you have some leftover chili in the freezer or fridge, you could make my Chili Cheese version.

Roasted Garlic Artichoke and Spinach Dip. This is my most requested dip recipe - all of my friends love it. Serve with chips and watch it disappear.

Homemade Beer Bread. Make a loaf of beer bread and whip up a quick packet of cold dip. Easiest take-along dish ever (and your friends will go crazy over this bread!)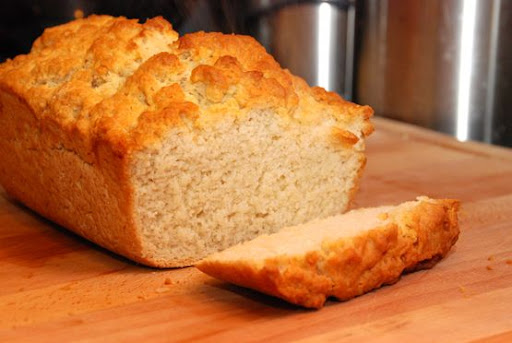 Spicy Black Bean and Corn Chicken Chili. If you want to take chili, or just need something heartier to bring along, this chicken chili recipe is perfect. Put the ingredients in the crock pot in the morning, then take it to the party in the afternoon. Set up your crock pot right at the party and keep it warm all game long. Everyone loves this chili - and it's a great twist on traditional beef chili.

Mom's Chocolate Chip Cookie Bars. Need an easy dessert? This bar version of my Mom's Chocolate Chip Cookies are ready in 15 minutes.

Hot Milk Cakes with Chocolate Glaze. This recipe can be made into any type of cake - sheet cake, bundt cake, cupcakes or mini-cupcakes. Decorate with your team's colors for a fun twist on these delicious cakes.

Texas Chocolate Sheet Cake with Chocolate Toffee Frosting. One of the best cakes ever. The toffee frosting in this cake gives it a great crunch without adding nuts. There's just an insane amount of chocolate-y goodness goin' on in this cake.

There you have it: 9 Delicious Super Bowl Party Recipes that'll please a rowdy, hungry crowd and keep everyone comin' back for more.

I hope these help give you some ideas of dishes to take to whatever party or get-together you're going to this weekend. And, if you're at home with just the fam, as we'll likely be this year, make up something delicious to spoil your husband and kiddos.

Happy Super Bowl partyin'.