We got new carpet installed in our family room at 7am this morning. I greeted the carpet installers in plaid pajama pants, an oversized sweatshirt, crazy, unruly hair, and a pre-coffee half-smile.

They understood. They thought 7am was an ungodly hour to be working.

Forty-five minutes later, and we had new carpet in our family room. It's nice and neutral and goes with our kitchen tile nicely. I actually think carpet is kind of boring and had no intention of telling you that we got new, neutral, boring beige carpet in our family room.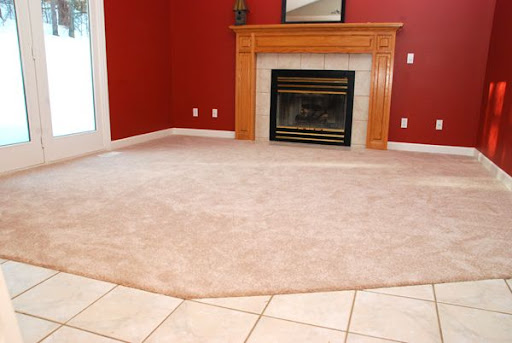 And, then this happened.

These little boys didn't think new carpet was boring at all.
Toys? Who needs toys?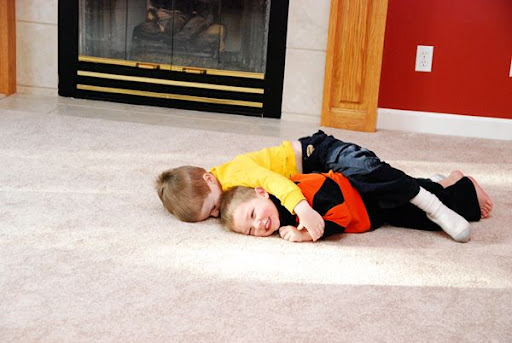 I do not understand what possesses little boys to wrestle. I have tried to figure it out. I have watched and squinted my eyes and shook my head and I've got nothin'. I don't get it.

I have asked them, Why do you wrestle?
They always answer the same way.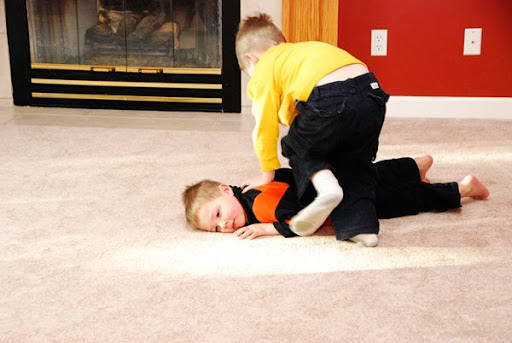 Because we just have to, Momma.
Then, my baby toddled in to see what all the fuss was about.

NO, not the baby!, my motherly instinct cried out in horror.

Whew. He's not interested in any of that wrestling nonsense. He just wants to roll around. He's my calm and reserved one. My baby. My itty-bitty, precious, snuggly ball of soft, squishy sweetness.
And, then, as if overcome with this innate fire that burns deep within all little boys...
He, he, he...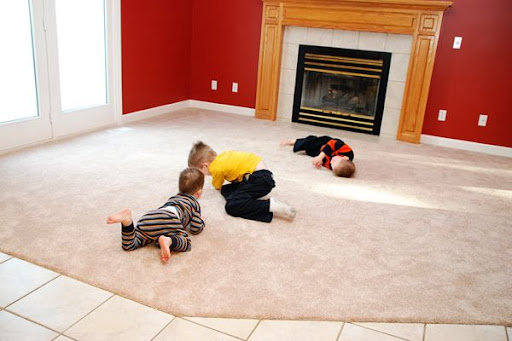 ...pounced on his 5-year old brother with fierce determination and reckless abandon.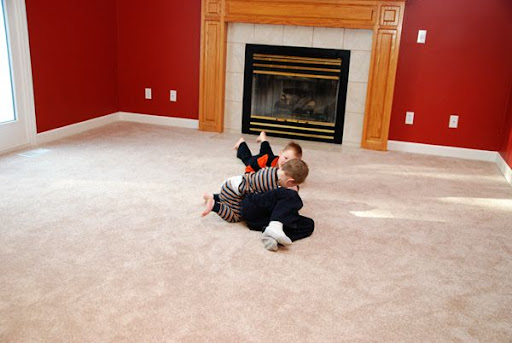 And, pinned him. Ding, ding, ding. Round over.
And, burst into a fit of laughter and delight that I have never, ever witnessed from my calm, reserved, tiny one.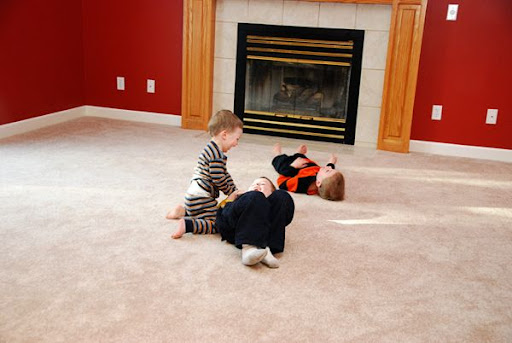 I submit to you.

This is nature at work, baby.

Man is hunter.

Woman no understand.