I sat outside on the front porch with Max the other day.

He and I sat looking around, talking about our house, and how much we'll miss it here.

The dogs and horses that live across the street.
Our yard.
The woods.

Then, he reached into his pocket.

Wanna see what I found, Momma? A squished rock.
And then, as if he was looking at a new flavor of gum or an interesting new type of candy, he popped it in his mouth.
I have been at this little boy gig for over 5 years now.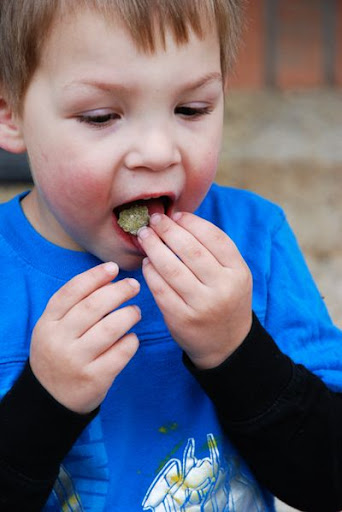 And, I can tell you from experience that the mystery deepens with each one of them.
They are rock eaters, dirt throwers, mudpie makers, and mulch slingers. And, one little boy doesn't really prepare you for the peculiarities of the next. My happy Max is my first rock eater. My first non-closet rock eater, anyway.
My three, mysterious, little boys. They're gloriously entertaining.

And, all of these memorable hand-me-downs can get passed from one to the other, right?
Not a chance.