Well, of course! Y'all were right on the money. That Someone had somethin' wiggly that was ready to come out.

This was the scene at about 7:30pm last night.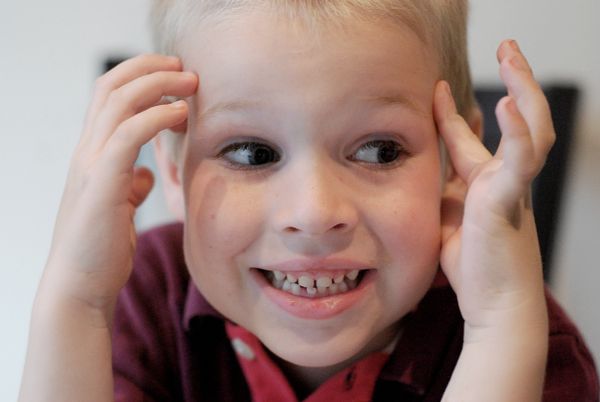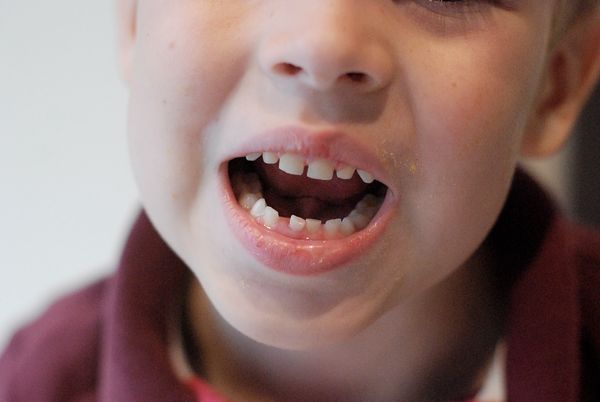 And, between 7:30pm and 8:00pm, there was a whole lotta this goin' on...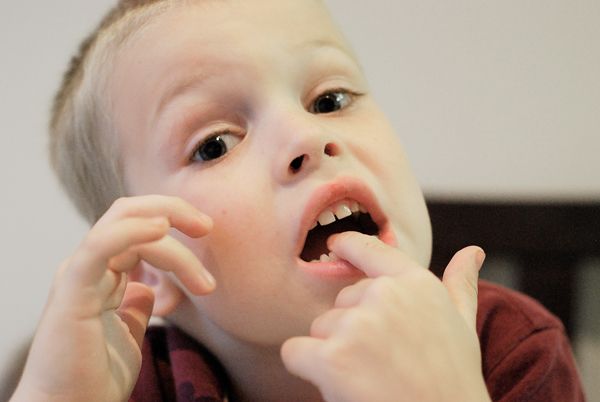 With a good measure of this...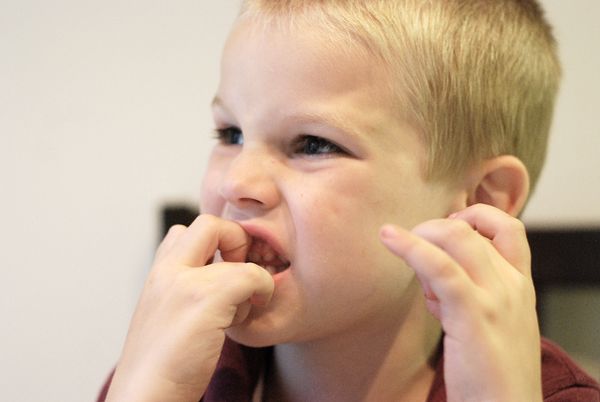 And, at 8:00pm, he said, "I'm ready, Mom." And with one little wiggle, we were staring at his very first lost tooth that he was carefully holding in his tiny little hand.

He told me we needed to keep it safe until his Daddy gets home from his business trip so that he can show him. And, then he'll put it under his pillow for the tooth fairy who will give him money to spend at Target on some new toys. (Uhhh - perhaps I need to adjust his expectations about the generosity of the tooth fairy??)

(I love that he wanted to wait for his Dad to get home. Even the lure of money can't compare with sharing this special moment in his life with his Dad!)

Another milestone. Another precious moment. Another reason to thank God for giving me this child to raise and watch grow up.

I love this (toothless) little boy.