The baby?

He lays back, chills out, and enjoys the ride.

Needless to say, he loves the pool just as much as his older brothers do!
One of the things I truly love about watching my little buddies grow up is seeing them enjoy the same activities - BUT, each with their own unique personality shining through.

Jack. My independent one. My go-getter. My most likely to be President.
Max. My lover of life. My emotional one. My joyous, thankful child.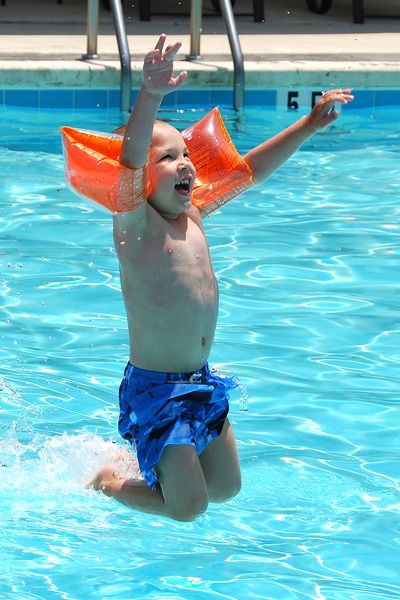 Lincoln. My thinker. My "soak it all in from the sidelines" observer. My baby.
What absolute joy I feel in being "Momma" to three beautiful, different, precious children.