These are my sisters.

Well, and me.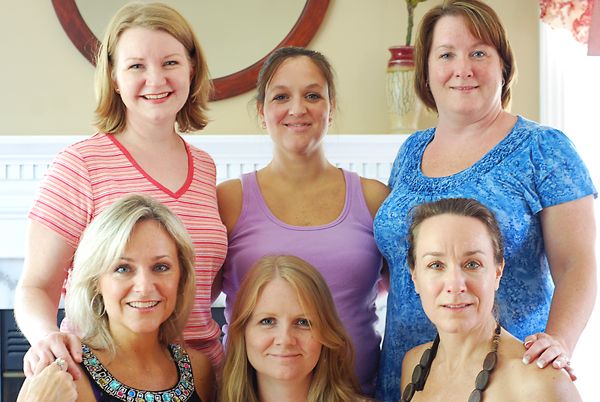 God has blessed me with five beautiful, talented sisters.

A couple of weeks ago, my baby sister, (the gorgeous blond in the front middle - who we also refer to as "the baby", even though she towers over all of us), threw me a baby shower for our newest little one.

And, all of my sisters were able to come.

We aren't able to all get together very often, but when we do, it is such a special time for all of us. We cook together and laugh and tell stories and even though each one of us is different from the others, we have this common bond of childhood memories, shared experiences, and a deep understanding of one another that was born out of years of growing up together.

Our time together, our relationships with one another - they are precious gifts.

Sometimes I struggle with making the sacrifices my husband and I must make as parents, and as our family grows. The financial ones, as well as the constant breaking up of fights, the lack of rest, the crunched Cheerios on the floor, the laundry, the dishes, the sheer emotional investment that each one of our boys requires every. single. day...

And, that often leads me to think about my sisters.

And, the gift that each one of them was to me as I grew up, and is to me now - as we share parenting stories, laugh about our crazy parents, and tell and retell childhood memories.

And, I realize that amidst the difficulties, challenges, financial sacrifices, and exhausting responsibility of raising our boys, my husband and I are giving each of our children lifelong, irreplaceable and the most precious of gifts...

Of which no measure of parental ease can compare, and no amount of "extra" money could ever buy.

Siblings.