One of my favorite things about having this brood of boys in the house is that I never know what I'm gonna find when I walk into a room. It keeps my life interesting, keeps me on my toes, and is a neverending source of quality entertainment.

They just do things that leave me dumbfounded and perplexed.

Moms of girls: Does this happen with your girls, too? Or is this just a boy thing?

My findings and subsequent reactions over the last (almost) six years have spanned the gamut.

Interesting.
Hysterical.
Maddening.
Gross.
Creative.
Mind-boggling. As was the case with the missing pajama arm.

(Never did solve that mystery).

Yesterday, I walked into the kitchen just before lunch and found this.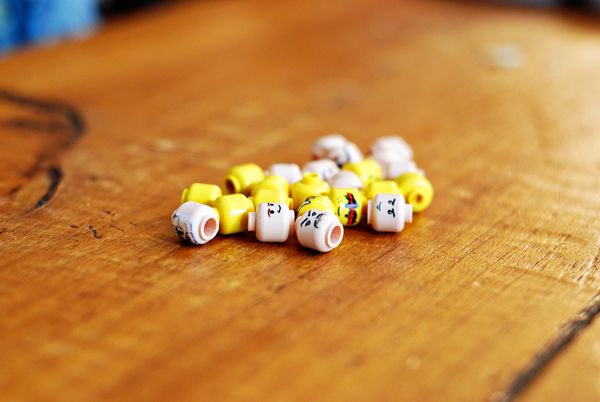 Someone's recreating the French Revolution at the Lego table.

I think his name is Max.