Yesterday morning, a truck pulled into our driveway.

Two men unloaded slab after slab of granite, made a ton of noise ripping out the old countertops, stunk up the place with this awful smelling stuff that's supposedly needed to seal seams, BUT OH MY WORD, I almost passed out. Yuck.

Three hours later, they left. And, we now have new countertops!

Our backsplash is going in this morning, a plumber is coming this afternoon to hook up our sink and faucet and redo the pipes below to accommodate our newer, DEEPER sink (aka "Dish Washing Procrastination Enabler"), and then, it'll be finished.

For today, a quick peek at our new countertop vs. the old one.

This is the corner of our island before.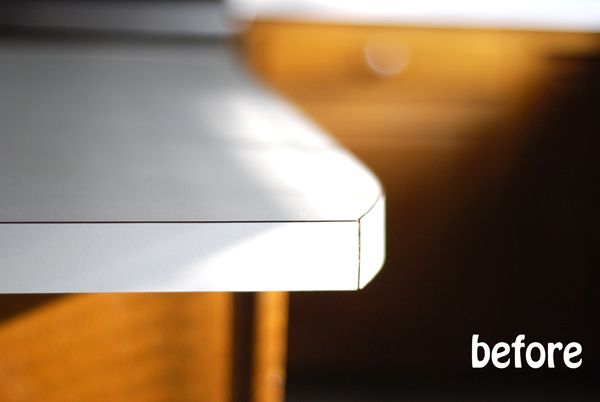 And, after.
We are thrilled with them.

I'm excited to show you the rest when everything is finished!