If you ask my son, Max, if Momma is having a boy baby or a girl baby, he almost always answers with the same matter-of-fact response:

"Well, we'll just have to see what kind of clothes it's wearing."

Touché.

(I suppose at age four, and with two other brothers, the other major indicators don't seem to come to mind.)

One of the fun things that comes along with not finding out the gender of your baby ahead of time is that your hospital bag gets to be packed with a little bit of pink and a little bit of blue.

This is something I've always really enjoyed - shopping for one or two little boy outfits, and one or two little girl outfits to tote along to the hospital with us.

Last week, I went on a little shopping trip, and picked out the things we'll bring to the hospital with us.

Since I usually birth really tiny ones, my babies are typically in preemie clothes for about a month. But, the real clothing cuteness and selection starts at the newborn size, so I picked out one (teeny tiny) preemie outfit and one newborn outfit (with a little bit of Short style!) for each gender.

Wanna see what I got?

Here is baby boy's teeny tiny outfit.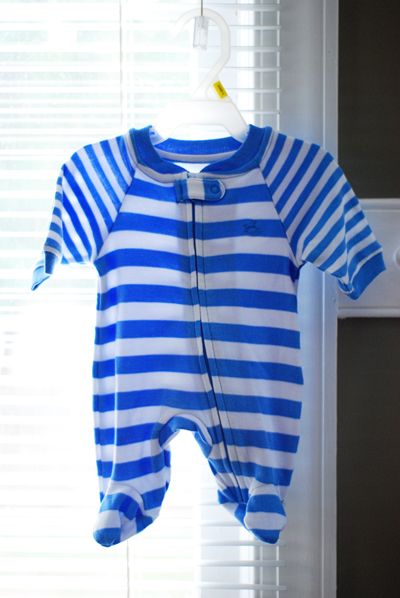 And, baby girl's counterpart.
And, for a little bit of Short style...

A newborn outfit for baby boy.
I thought about pants and a shirt, but CRABS! It was covered in crabs! EEK!!! I mean, we are from Maryland, and we love us some crabs. He had to have this one.
And, a little something for baby girl.

It had to be plaid. My forever favorite print. (Oh, the variety of plaids that have graced my wardrobe over the years.)
With a little bit of girly lace.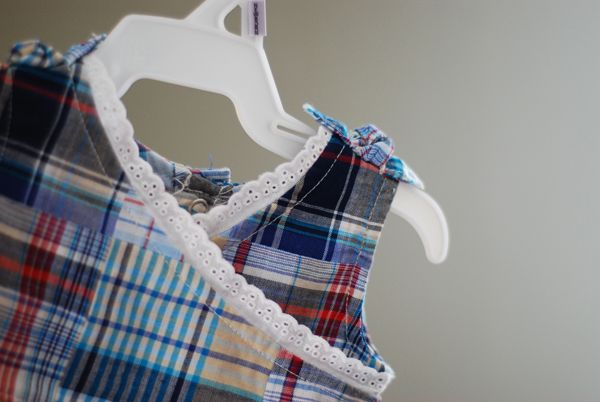 One month from Saturday, we get to meet our newest little one.

And, slip him OR her into one of these outfits.

I wonder...