Resolved.
I saw it on his face today. But, he'd need his (almost) six years of life lessons to do it.

Balance.
Control.
Concentration.
Patience.

And, he'd have to let go of his fear.

I've watched this scene over and over this summer. And, the day always ended up with my (exhausted) husband running up the street and back standing behind him and not letting go.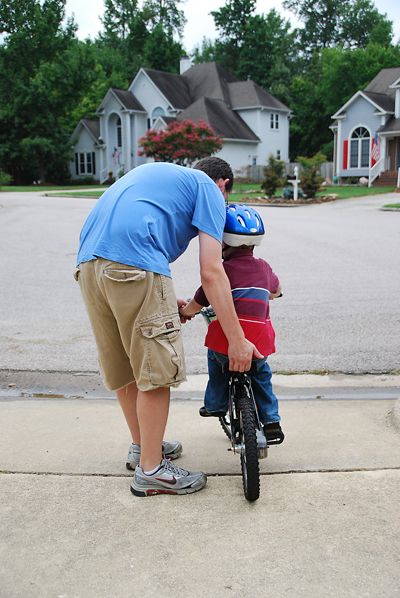 Today, my husband let go.
And, he didn't have to run down the street.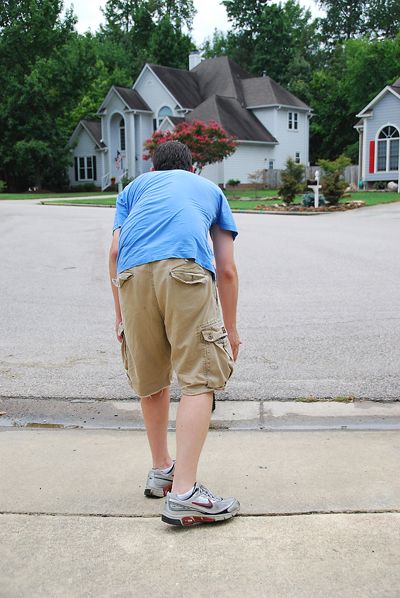 Because my first baby boy - the one I held in my arms just moments after he was born and staring at his newborn face, dreamed about the day he'd learn to ride a bike - he let go of his fear.
And, he didn't look back.
There were moments like these...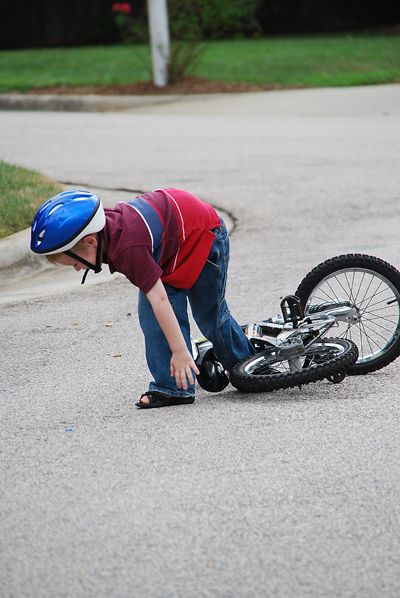 When I wondered if "fear" would win again today.
Not a chance.

Today - the same Dad that picked him up when he fell off his bike every day before - picked him up, again. But, instead of running to me for comfort, my baby boy was resolved to get it.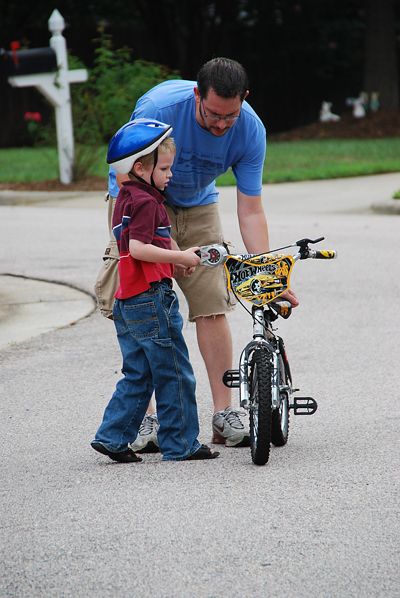 He hopped right back on his bike. And, as if he could read the emotions all over my face, he stared right at me as he took off.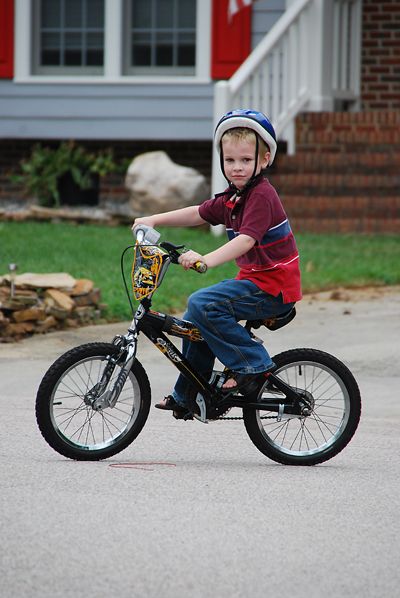 And, his full of life personality told me everything I needed to know.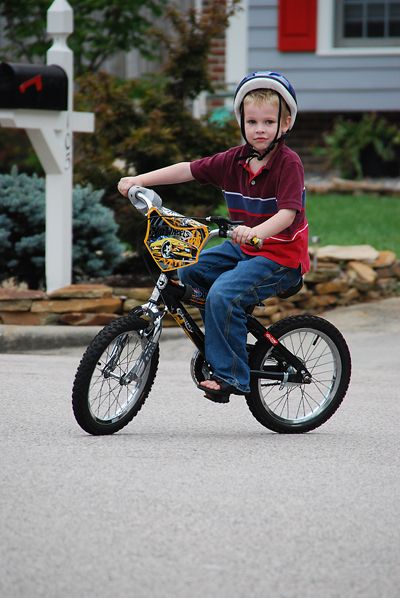 You think I'm going back to four wheels, don't you?
Are you kidding?
Check. Me. Out.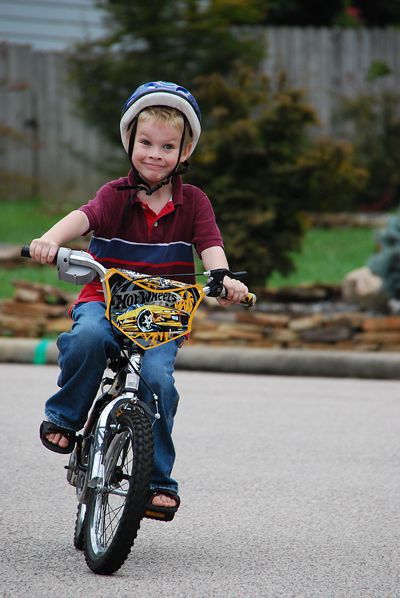 I took 217 pictures of him riding his bike today.
I just don't want to forget...
The way he looked.

On this day that I dreamed about the moment he was born.