This is my Max.

He is always in perpetual motion. And, he loves and is very gifted in sports.

He's just a naturally athletic child.
I was watching him outside the other day - running around, active as ever, giving his 5 year-old brother a run for his money - and thinking to myself that somehow, I blinked.

And, he changed.

Because Max was a chubby, chubby toddler who wanted nothing more than to be left alone to sit.

And, sit.

And, sit.

Preferably with a chocolate chip cookie in one hand and a chocolate milk chaser in the other.

(OH, HOW HIS MOTHER CAN RELATE!)

But, I just had to know. Had he really changed all that much?

In two measly years?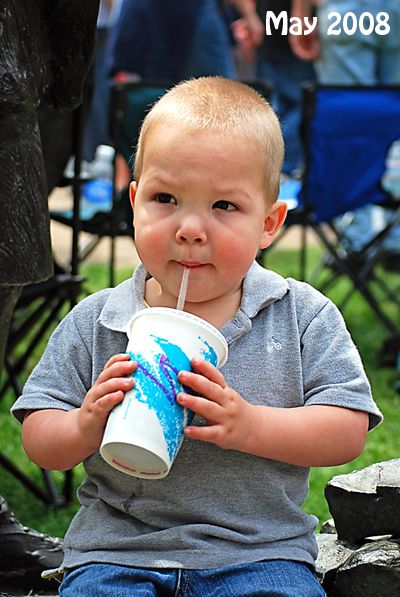 I guess it was just my imagination.