Whitman is two weeks old today.

While I was pregnant with him, I wondered if I could possibly love another baby as much as I love my three oldest boys. Even after having three children that I love to pieces, I just wasn't sure I had that much love to give another child.

And, then this baby boy entered my life and I am smitten. Totally and completely smitten.

So much so that I haven't wanted to put him down and am learning to do much of my daily work with a baby in my left arm.

So much so that I have cried tears of joy in the glow of the nightlight in my bedroom that helps me to care for him while allowing my husband to sleep.

So much so that my penchant for living my life out loud has been (at least temporarily) replaced with a private and quiet gentleness.

I just feel so honored to be a mother, again. I don't know if it's that I'm older or wiser or just more acutely aware of how good and gracious God has been in giving me four beautiful children, but I just don't want to live a single moment right now without truly basking in its goodness.

So, that's what I've been doing. Holding and snuggling and kissing my baby. Watching my boys discover the wonder of tiny fingers and toes. And, loving every minute of it.

But, friends and family have been asking for pictures of our newest boy, and I finally put him down long enough to crack open my computer and snag a few to share.

Guess what? Whit has a whole bunch of blond hair! And, it's kind of wavy and curly on top. He reminds me so much of baby Jack in this picture.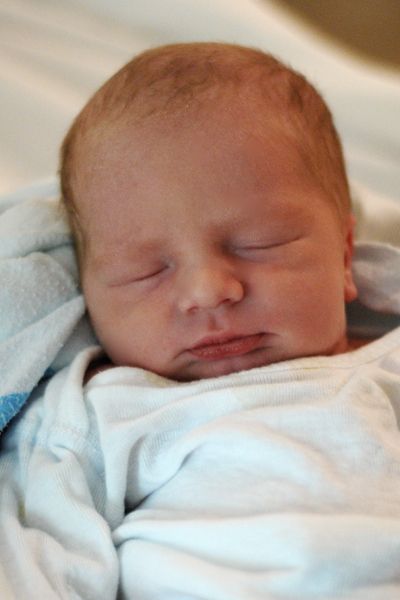 He has these pouty lips that are so irresistible that I nosh on them day and night. And, he has a chin dimple. A chin dimple! God creates such precious, wonderful things, doesn't He?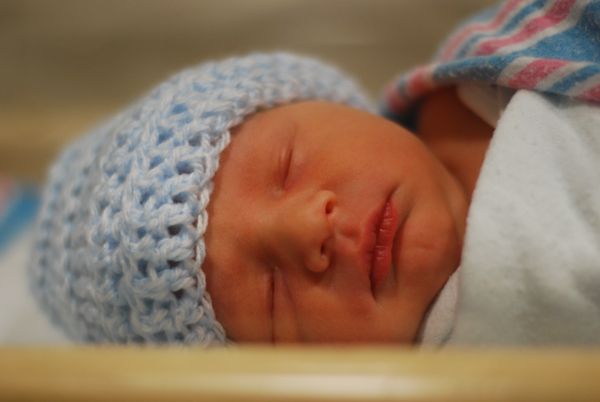 He has the same button nose that all of my boys have. And, I think he's got Max's chubby cheeks.
And, right now, he's a sleepyhead most of the time. I love this picture of him. It reminds and amazes me that living inside that tiny little body is a real person. Who yawns! I can hardly stand the preciousness.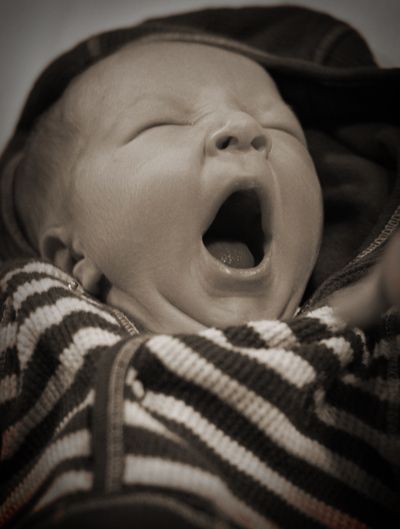 The boys are just as smitten with baby Whitman as I am. And, I've got pictures of their first meeting. It was absolutely precious.

And, hilarious. Oh my goodness, was it ever hilarious. (Then again, did you expect anything different?)

I'll get those pics up next!