Yesterday, you found your hand for the first time.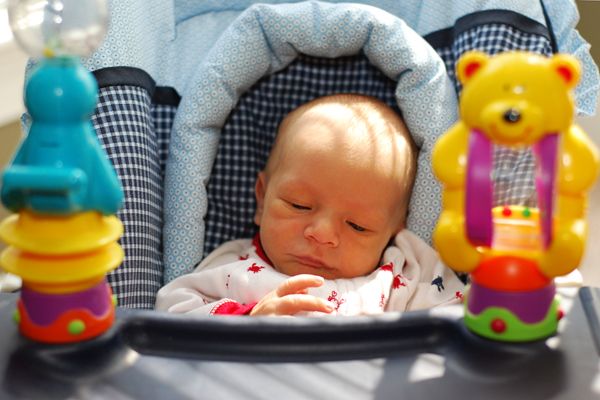 And, today - you found the toys on your swing.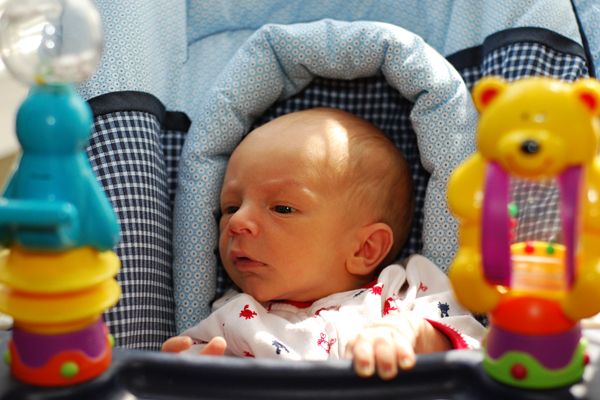 Soon, you'll be able to touch them. Just wait and see what happens when you do!
You're one month old today. One month into your grand adventure.

The world is full of so many more wonderful, beautiful, awe-inspiring things for you to discover and enjoy.

I can't wait to watch you find them.