Do you know what these are?
They are the beginnings of my latest sweet/salty fix.

And, they're about to become yours, too.

Because in just 10 little itty bitty minutes, you can use these to make as many Mini Chocolate Turtles as your heart desires.

They're perfect as party food, for candy dishes, as gifts all wrapped up with a ribbon.

But, for this Momma, they're little bite-sized pieces of sweet/salty sanity.

Here's how you make 'em.

Take one package of Rolo chocolate candies.
And, unwrap 'em all.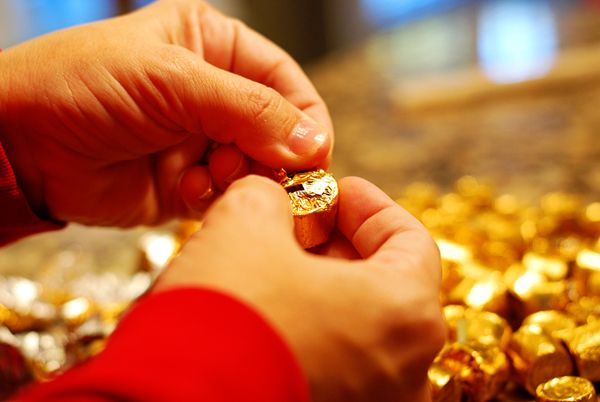 While you're busy unwrapping, toast some pecans at 350 degrees for about 5 minutes. (They'll be finished before you finish unwrapping, unless you've got some little helpers around.)
Line the largest cookie sheet or jelly roll pan you own with mini pretzels.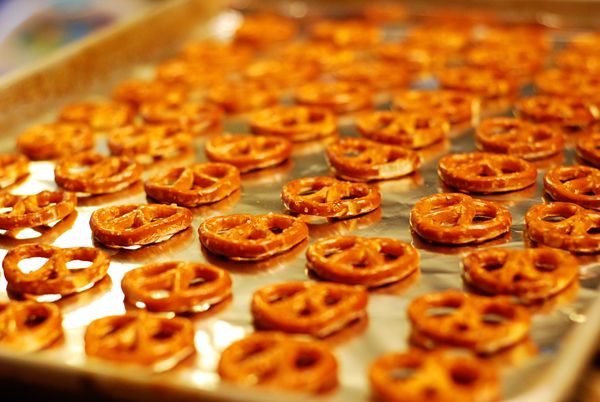 Top each pretzel with a Rolo and bake for 3 minutes.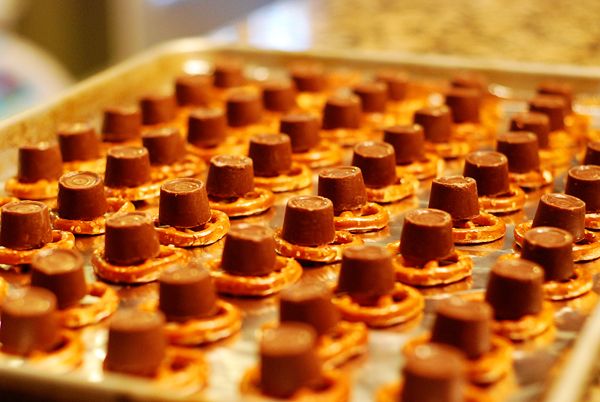 When they come out, they look just like this. The chocolate has begun to melt and the caramel inside is gooey.
Take one toasted pecan and press it down onto the Rolo.
Then repeat. Over and over and over.
I think I made over 60 on one sheet pan.
That's it. They're finished. Warm, gooey, chocolate-y, sweet/salty goodness. I ate a whole bunch of these right off of the pan.
Oh, yes I did.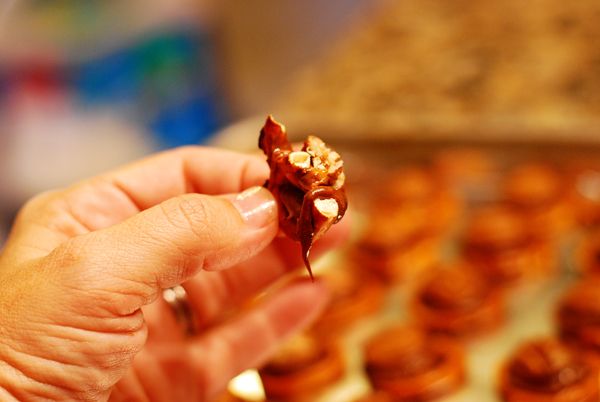 Store them in an airtight container once they're cool.

If you haven't eaten all of them straight off the pan.

Enjoy!

Mini Chocolate Turtles

1 package Rolo candies
mini pretzels
pecans

Preheat oven to 350 degrees. Toast pecans on a cookie sheet for 5 minutes.

While pecans are toasting, unwrap candies. Line a cookie sheet/jelly roll pan with mini pretzels. Top each pretzel with a candy and bake for 3 minutes. Remove from oven and top with a toasted pecan. Cool. Store in airtight container.