*Comments are now closed.

Every once in a while, something incredibly awesome happens to me as a result of writing this blog.

Besides, of course, the everyday awesomeness of having you all visit, try my recipes, leave me your feedback, and just the general encouraging way y'all have about you.

And, over the past two weeks, TWO things have happened that belong in the category "something incredibly awesome".

One of them - you'll have to wait on - but I'll be posting a little teaser about it later this week. It does, however, directly involve YOU!

The other - is right below here.

A couple of weeks ago, the PR firm for Starbucks contacted me regarding my LOVE for their Peppermint Mochas. I basically survived 5 brutal Midwest winters on these alone.

They asked me if they could send me a pint of their NEW Limited Edition Starbucks Peppermint Mocha Ice Cream. Ummm...let me think...

ARE YOU KIDDING?

YES! YES! YES!

A few days later, I opened up a brown cardboard box full of dry ice, and guess what was inside?

OH. MY. WORD!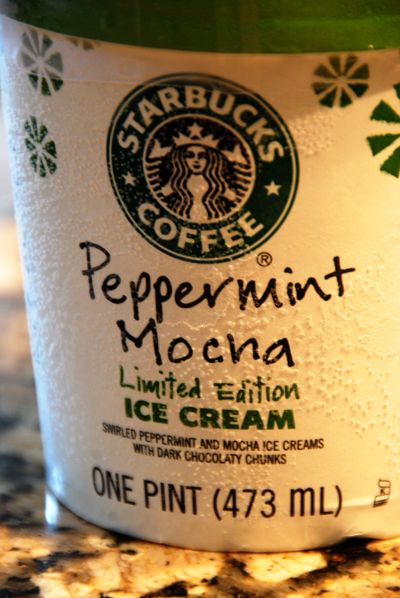 Swirled Peppermint and Mocha Ice Creams with dark chocolaty chunks?

No they didn't.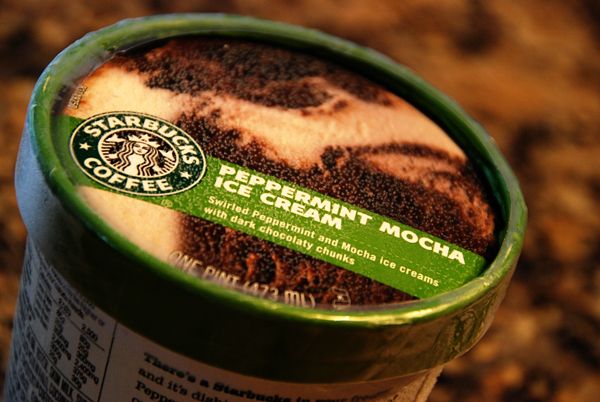 Oh, yes. Yes, they did.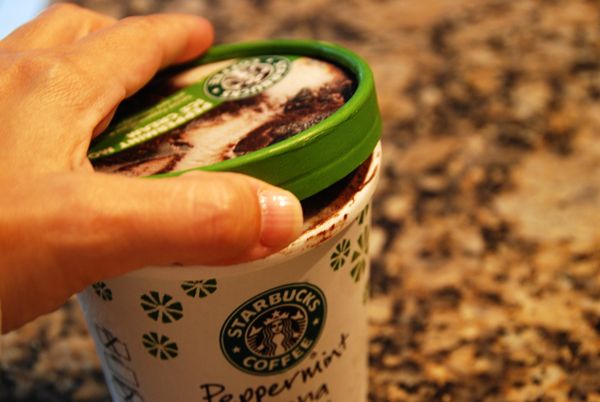 No. No, they didn't.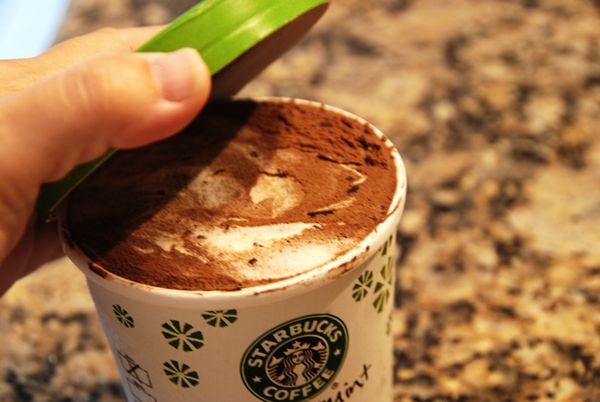 OH SWEET HEAVENS TO BETSY! Yes, they did!

My most favorite Starbucks drink - in ice cream form. Isn't it beautiful?

Well, who cares what it looks like, Sarah. What did it taste like?
It was absolutely, positively, supercalifragilisticexpialidociously....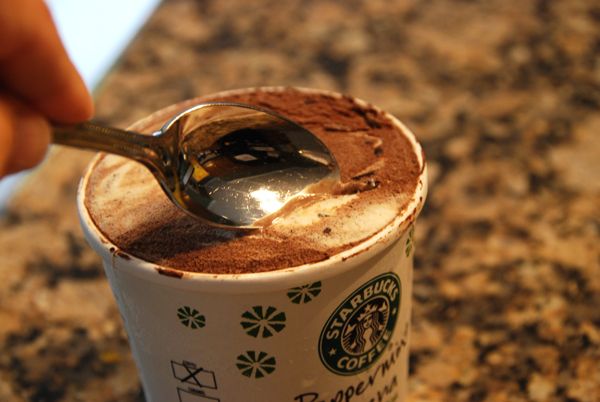 DELICIOUS!
And, that's when I put my camera down, ate about half of it, and hid it away in the back of the freezer lest my precious sweeties get their sticky little fingers on Momma's "Oh, this has coffee in it, buddies, so you can't have any of it" ice cream.

I wanted to tell you all about it, but because I love y'all, I just can't tell you about such wonderful things without sharing them with you.

SO, I wiped off my peppermint mocha, chocolaty ice cream rimmed mouth with my arm sleeve and sent an email off to my contact at the PR firm.

And, I asked them for TEN pints of Starbucks Peppermint Mocha Ice Cream to give away to you all.

And, they said, "Absolutely!"

So, today - you can enter to win one of TEN PINTS of this ice cream by leaving a comment in the comment section. All you gotta do is tell me:

What is your favorite drink at Starbucks?

That's it!

You can win up to FOUR EXTRA ENTRIES by doing any or all of the following:

1. Subscribe to Short Stop via email or RSS. The form is on my sidebar. (If you're already a subscriber, let me know in the comments.)
2. "Like" Short Stop on Facebook - http://facebook.com/shortstopblog. (If you're already a fan, leave a comment letting me know.)
3. Post a link to this giveaway on Twitter.
4. Post a link to this giveaway on your Facebook page.

You MUST leave an additional comment for EACH of these things that you do so that the random thingy will count each of your entries. If you only leave one comment letting me know all of the things you did, you'll only get one entry. BOOOO!

This giveaway will be open until Sunday night, November 14th at 8pm. I'll let the random thingy choose the winners and I'll announce the winners on Monday mornin'.

Happy Thursday, everyone! Let's win some ice cream!

*Disclosure: Edelman, the PR firm for Starbucks, sent me one pint of this awesome ice cream to devour. At my request, they provided 10 additional pints for y'all to devour. Pretty cool, huh?