*Comments have been closed.

As I mentioned around this time last year - when I first featured the handmade talents of Kristy from Kiki's Crochet, I love Etsy!

Etsy = handmade. And, there is nothing I love more than giving and receiving handmade gifts.

Being someone who isn't crafty - can't sew, can't draw, can't make pottery or bags or scarves - I am simply amazed every time I browse through the shops on Etsy at the handmade talent that is on display there. Especially when it's time to start my Christmas shopping!

Well, Etsy now houses the talent of one of my dearest and best friends.

This week, my friend, Emily, is launching her Etsy shop - Cookie Cutter House.

And, I could not be more proud of her!

Cookie Cutter House has over 30 of Emily's handmade aprons, potholders, and gift tags - all made from absolutely gorgeous fabrics that used to be vintage tablecloths.

Look at these! These potholders are all one-of-a-kind. In a world where virtually everything is massed produced - and overseas at that - each one of these was handmade. By a stay-at-home mom. A wife. A creative and savvy entrepreneur. That's what I love about Etsy.

And, that's what I love about these potholders!
This one is my favorite. Vintage flowers + Robin's Egg Blue + Orange trim = perfection!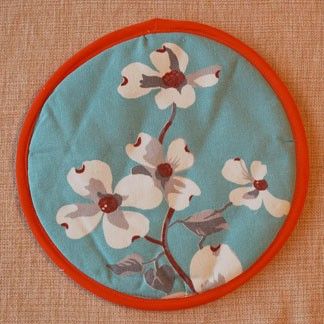 I love the ric-rac tab on the back for hanging it on a hook. This potholder belongs on display. So completely adorable. Classy. Unique.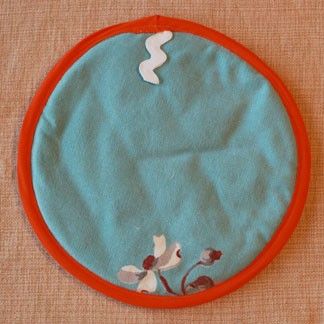 Every one of Emily's potholders comes with a tag attached to it:

"Before I was a potholder, I was a vintage tablecloth."

Love.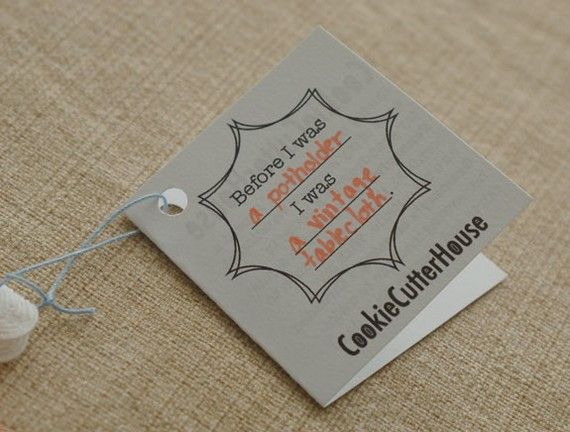 Cookie Cutter House also has a selection of Emily's handmade vintage aprons.

I love this idea of a half apron. Giada de Laurentiis has made half aprons very popular by wearing them on her show cooking show, "Everyday Italian". As a cook who is always wiping my butter and flour-covered hands on the fronts of my jeans, this is perfect for me.

I love the Asian inspired fabric on this one with the swanky brown border. Just so unique and different.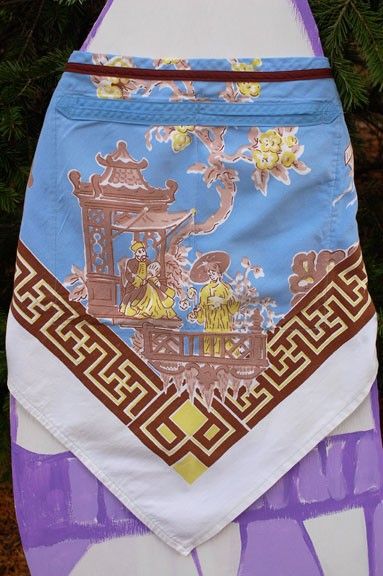 Generous Pockets. Cell phone, pacifier, and Hershey's kisses. Yeah, man.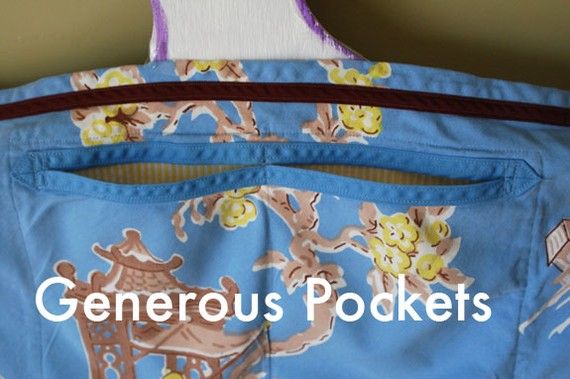 Have a little girl in your life who likes to follow you around the kitchen?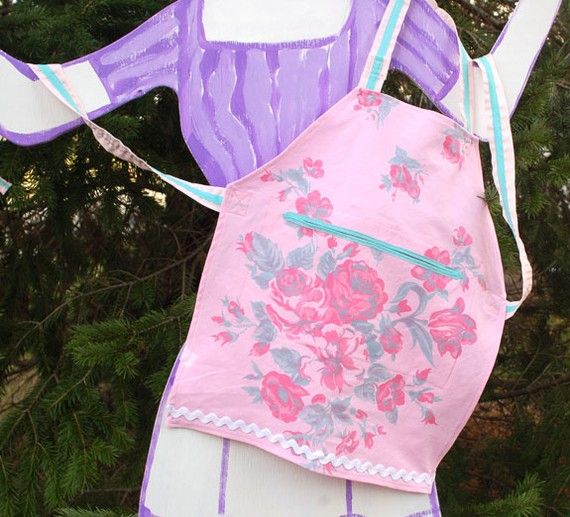 How cute is this handmade apron - made just for a sweet little girl while she helps her Momma whip up something yummy. The pink and green colors and ric-rac border are so girly and precious.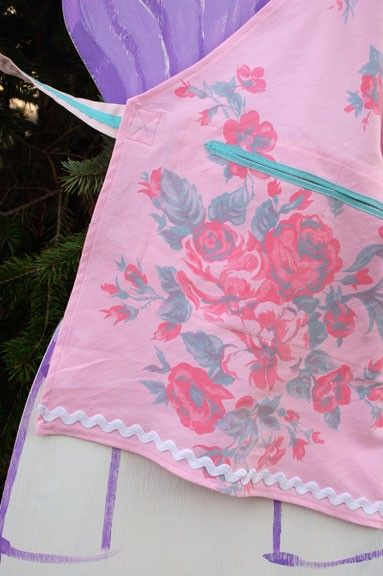 And, of course - complete with the Cookie Cutter House signature tag.

A simply perfect gift.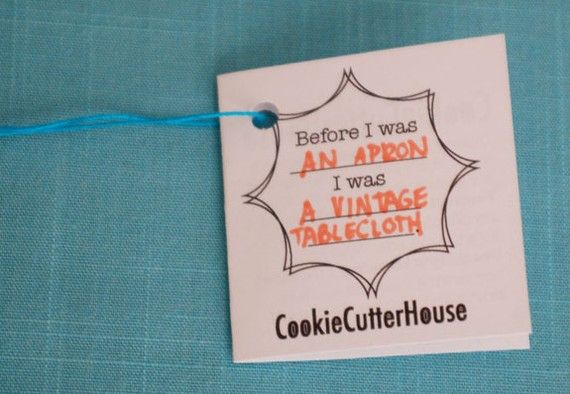 So, today - to celebrate the launch of Cookie Cutter House on Etsy, I'm giving away this adorable half apron.

Because I desperately want it.

And, my Momma taught me that there is no better criteria for picking out a gift for someone else than picking something you desperately want yourself.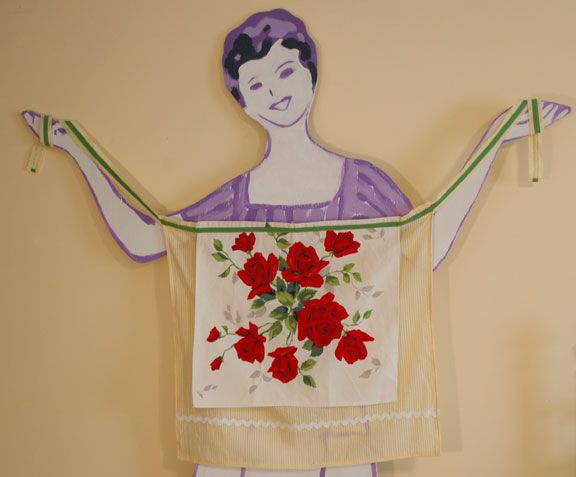 I love the colors. I love the pattern. I love how unique it is. I love that it's handmade by an American Mom who is using her talents to start her own business.

And, I love that no one else in the whole world would have this apron hanging in their kitchen - ready to take on some chocolate chip cookies - but, me.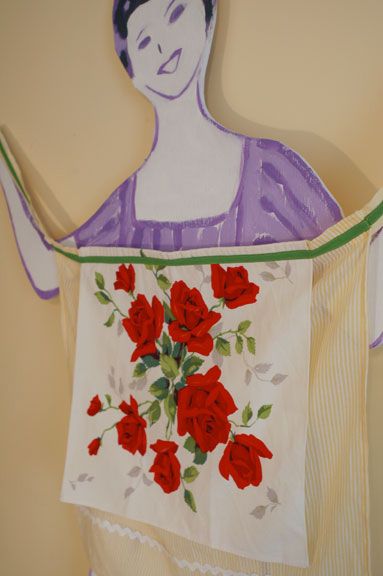 Well, not me. But, one of you!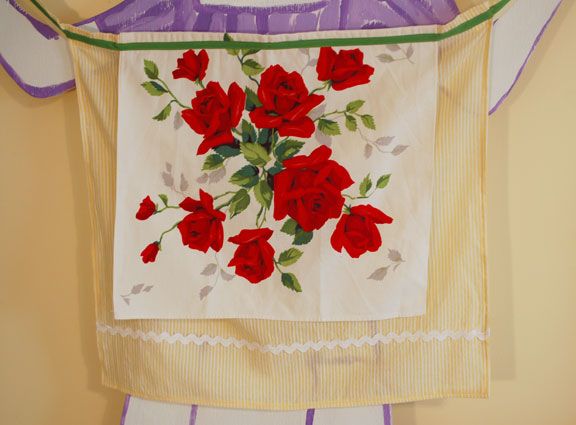 Here's how to win:

Click over to Cookie Cutter House and browse around. Leave a comment telling me which item you like the best.

You can win up to FOUR EXTRA ENTRIES by doing any or all of the following:

1. Subscribe to Short Stop via email or RSS. The form is on my sidebar. (If you're already a subscriber, let me know in the comments.)
2. Become a fan on Facebook - http://facebook.com/shortstopblog. (If you're already a fan, leave a comment letting me know.)
3. Post a link to this giveaway on Twitter.
4. Post a link to this giveaway on your Facebook page.

You MUST leave an additional comment for EACH of these things that you do so that the random thingy will count each of your entries. If you only leave one comment letting me know all of the things you did, you'll only get one entry. No, no, no - we can't have that.

This giveaway will be open until Sunday night, December 12th at 8pm. I'll let the random thingy choose a winner and I'll announce the winner on Monday mornin'.

Happy Wednesday, everyone!

*Emily is also having a contest this week on her blog - Cookie Cutter House - to name the mannequin she created to model her aprons. If you submit the winning name, you'll win one of her potholders. Click here to enter the contest.