Last year 'bout this time, I posted 9 Delicious Super Bowl Recipes - and you know what happened? ABC News featured my SG's Potato Skins (recipe can be found here) on their front page article "Top 10 Super Foods for Super Bowl Sunday".

That was a really fun surprise. I'm always wondering what to bring to parties, and I love getting new ideas each year from friends and bloggers and recipes sites. Or being reminded of recipes I've seen and forgotten.

So today, before you head out to the grocery to stock up for the big game, I've rounded up 9 MORE Super Bowl Recipes to give you some ideas of what to bring to the big party this weekend. All of these recipes have been tested over and over in my kitchen - and they're all easy and delicious.

I've included a variety of things - from chicken salad to candy to one of my favorite chocolate pies. I think this list, combined with last year's list, gives you a lot of great choices.

Here are a few (more) of my favorite party foods: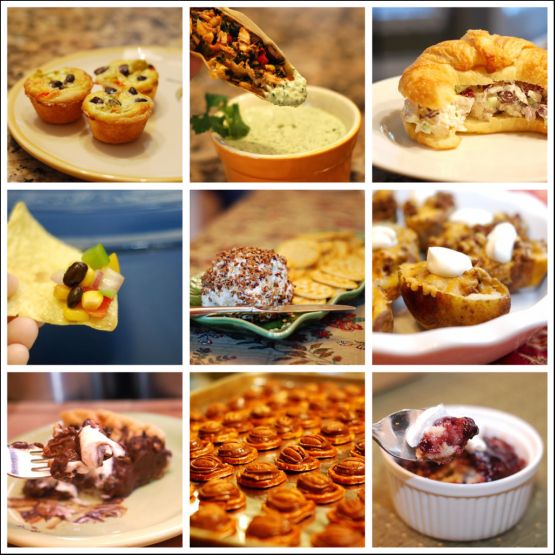 Mini Mexican Quiches. Bite-sized mini quiches that are as good as they are easy to make. Perfect warm or room temperature - so bake at home, and take to the party. (This recipe also contains links to tons of other Mexican recipes!)
Southwestern Eggrolls. These are perfect party food. Stuffed full of chicken and black beans, these will disappear before anything else on the table.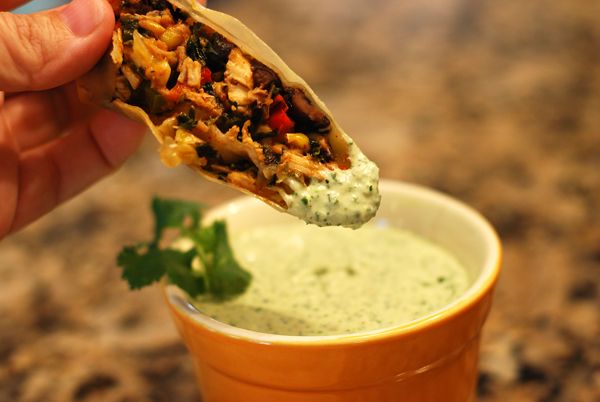 SG's Chicken Salad. If you want to take a sandwich platter, SG's Chicken Salad on croissants is a great choice - and different than turkey or ham. Make the sandwiches ahead, or just fill a bowl with chicken salad and serve with croissants or rolls on the side.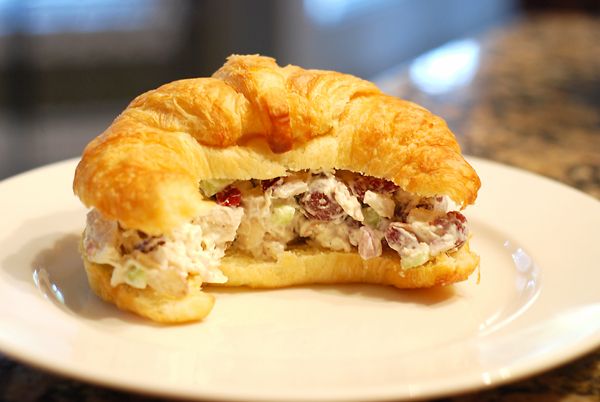 Black Bean Salsa. No party would be complete without chips and salsa. This twist on traditional salsa is fresh, light, and absolutely delicious!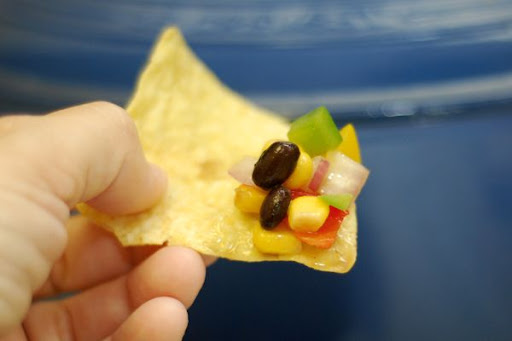 Pineapple Pecan Cheese Ball. This traditionally Southern cheese ball is sweet and spicy and perfect served alongside crackers. To make it a heartier appetizer, serve with cubes of Homemade Beer Bread.
Chili Cheese Potato Skins. Chili and Potato skins are on just about every Super Bowl party menu. This recipe combines them into one deliciously filling appetizer.
Quick and Simple: Twix Pie. This pie is so easy to put together, and SO good! Someone is sure to bring the cookies and brownies, so how about you bring the pie? This one will get scarfed down in record time.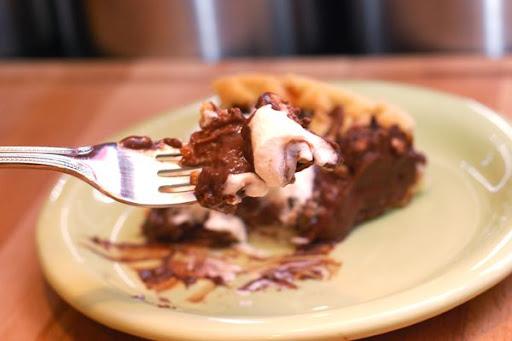 Mini Chocolate Turtles. Bite-sized candies that will satisfy everyone's mid-game sweet/salty craving. Just don't eat them all before you get to the party!
Blackberry Cobbler. Or strawberry. Or cherry. Or blueberry. Or apple. The easiest cobbler recipe ever. Full proof, everyone will love it recipe. Make two pans - two different flavors. One for each half? Take along a 1/2 gallon of vanilla ice cream to top them off!
There they are: 9 (More)Delicious Super Bowl Recipes for you to take-along to a party, or enjoy at home with your family while watching the big game.

And, if you still want more ideas, check out last years list. You'll find that here!

Happy Super Bowl Party weekend, everyone!