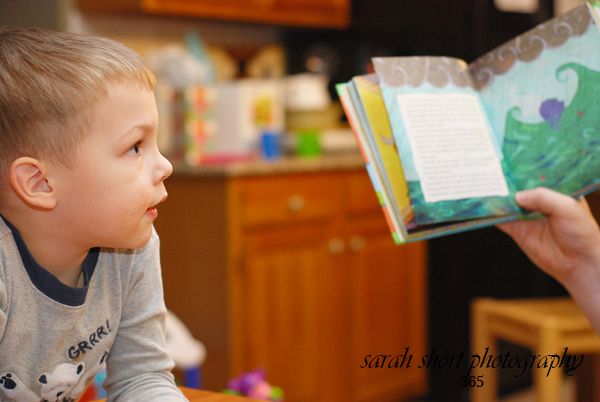 We've started a new tradition in our house.

Our wiggly little boys want to jump up from the dinner table while their last bite of food is still in their mouths. Can anyone else relate to this? It's something about having a Wii waiting in the next room. Or unfinished Lego projects begging to be completed. Or a play kitchen that needs to be tidied up.

In order to keep them at the table until dinnertime is over, my husband has begun reading them a story from The Jesus Storybook Bible each night as soon as we finish dinner. It's their favorite book, and their Dad is their favorite storyteller. Now, instead of rushing from the table, they finish their meal, and eagerly wait in their seats for us to finish eating so that they can soak up the next story in the book.

They love the stories.

We love their faces and their questions and the precious family time we're enjoying together each night.