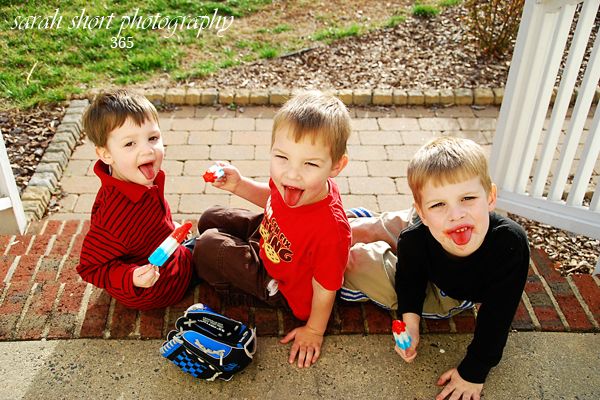 The ice cream truck came for the first time today. All three of them chose Firecracker popsicles.

What is it about Firecrackers that make them so appealing to kids? Is it the three colors, the rocket shape, the stickiness, or the way they turn your tongue a bright, neon shade of red?

Whatever it is, my brothers and sisters and I loved them as kids, too. Watching my boys with them takes me right back to those sticky summer days - sitting on a curb, laughing, sticking out our tongues, and not having a care in the world.