Yesterday, I posted a photo of Whit taking his very first bite of cereal.

His introduction into the world of solid foods.

He has no idea about Bojangles' biscuits or Chipotle's burrito bowl or Outback's cheese fries. Or Goodberry's Mint Chocolate Chip Concrete or Snoasis snowballs or The Cheesecake Factory's Banana Cream Cheesecake.

Yet.

Oh, he has so many gloriously wonderful things ahead of him.

As with each of my boys, I wasn't sure how he'd take to his first solids. Baby cereal, that is. Jack loved it. Max, not so much. And, Lincoln landed somewhere around mildly apathetic.

My husband and I both gathered 'round his bouncy seat to see how our newest boy would react.

He took one bite and gave us this curious, "What was that?" look.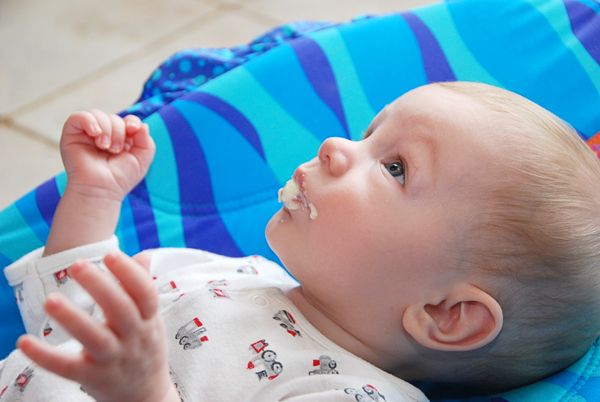 After his first bite, he insisted upon holding the spoon himself.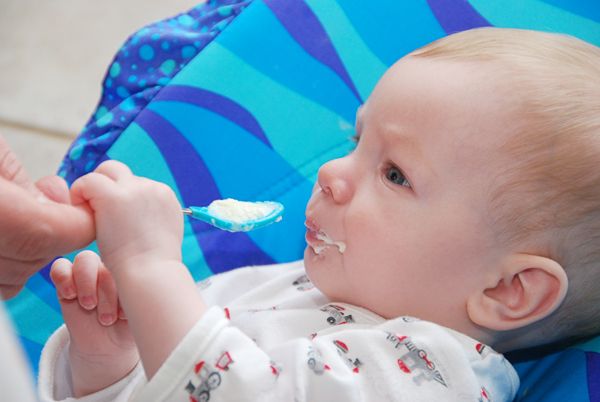 And, held on for dear life as he tried his second bite.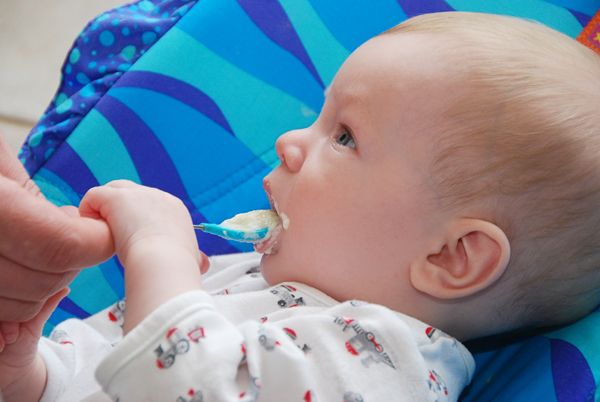 Never once taking his eyes off of my husband.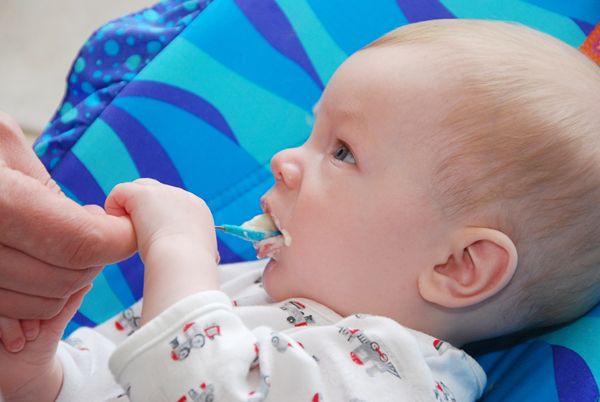 As usual, some of it stayed in. Some spilled out. We eagerly anticipated his response.

Would we get Jack's leg-kicking, impatient "GIMME SOME MORE"?

Or Max's signature "this stuff is vile" gagging?

Or Lincoln's shoulder-shrugging apathy?

As we pulled his spoon away, we wanted to know: Which one of his brothers would Whit be like?
He looked over at me - eyes wide open and baby cereal dribbling from his mouth...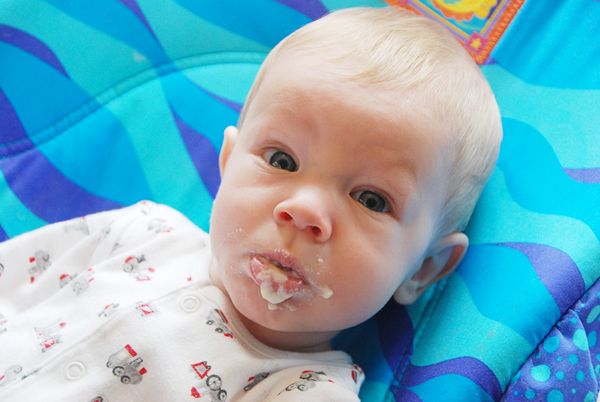 And, flashed me a simple, happy, approving smile.

No gimmes.
No gagging.
No apathy.

Teaching us, once more, what his older brothers have tried to teach us - time and time and time, again.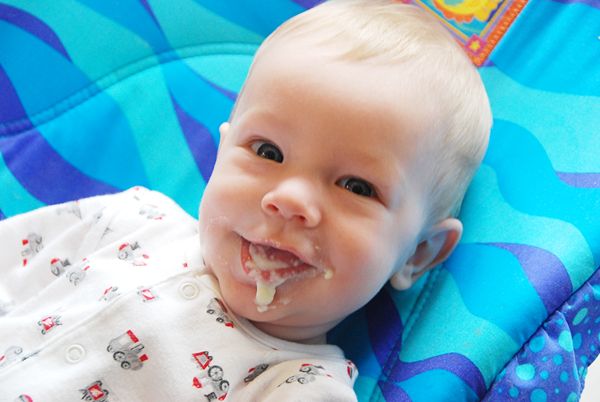 I am me.

Not them.

And, I'm doing it my own way.

Touché.