*Comments are now closed.

I am so, so excited about this giveaway today!

Here's why:

Because every year, my husband and I scratch our heads and try to figure out what on earth to put in our kids' Easter baskets.

Candy?
Candy?
Target $1 bin junk?
More candy?

We want to make Easter meaningful for our children - because as Christians, Christ's triumph over death is our greatest joy and hope!

But, we also want to make it a really fun day for our kids. I grew up with the Easter bunny coming to my house every year, and my siblings and I loved chowing down on candy every Easter morning.

So, what are we putting in our kids' Easter baskets this year? Besides the obligatory Peeps and a small amount of candy.

Books!

In the spirit of wanting to share with you something special this Easter, I contacted my friends at Zonderkidz and asked them if I could put together an "Easter basket" giveaway for you: A basket filled with books that we love in our family. Books that will make Easter morning special and really fun. Books that will help you focus on the real meaning of the day: Jesus!

I hand-picked each item in these baskets - because these are all things I know you will love as much as I do.

So, today - you can win one of THREE of these baskets!

Here is what I've chosen for each basket:

1. A selection of Zonderkidz Berenstain Bears Books. Did you know that Zondervan publishes Christian-themed Berenstain Bears books? They do! And, they are absolutely wonderful! My boys love the Berenstain Bears, and these books focus on working through problems and situations from a Christian lifeview.

I love these books! And, so do my buddies.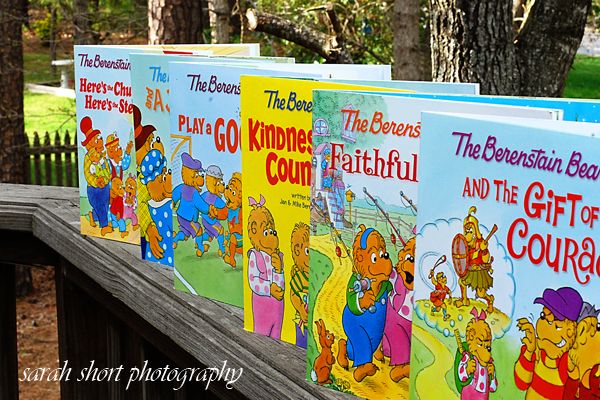 Each "basket" will contain six Berenstain Bears books:

1. The Berenstain Bears and the Gift of Courage
2. The Berenstain Bears Faithful Friends
3. The Berenstain Bears: Kindness Counts
4. The Berenstain Bears Play a Good Game
5. The Berenstain Bears and a Job Well Done.
6. The Berenstain Bears: Here's the Church, Here's the Steeple (a really fun lift-the-flap book)
2. A Berenstain Bears "Brother" or "Sister" Tote . How cute are these? Each cotton/canvas tote has a soft, plush image of either "Brother" or "Sister" Bear on the front. These totes are perfect for carrying your child's new selection of Berenstain Bears books, or toting books to and from the library!

"Brother" - in blue and red.
"Sister" - in pink and green.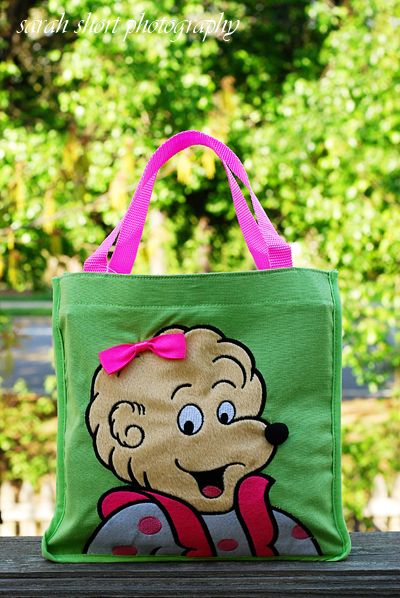 3. The Legend of the Easter Egg. This book - that is an amazing story in helping children understand the true significance of Easter - is so precious, and so moving, and if you love The Legend of the Candy Cane (and its characters), you will love this one, too. I can't think of a better children's book to read on Easter morning!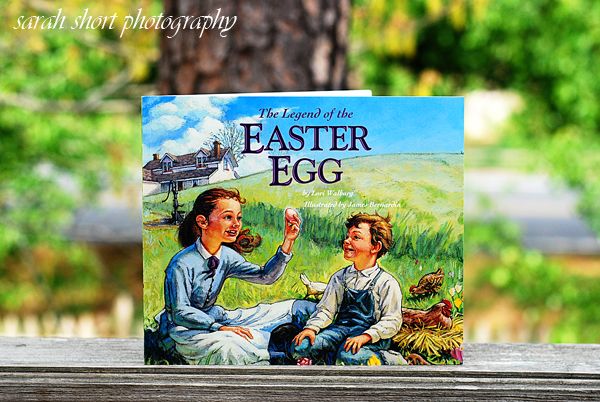 I won't give away the story, but I will tell you that the illustrations - they are magnificent!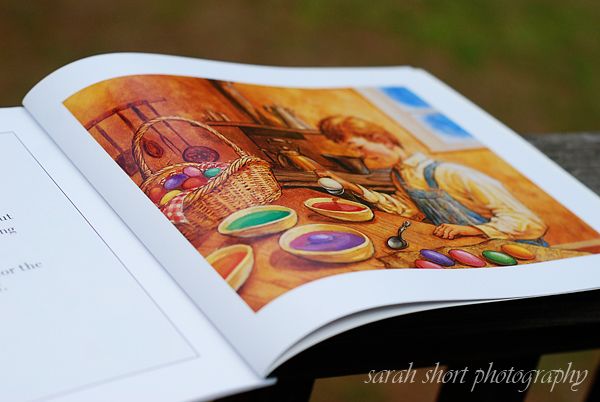 4. The Jesus Storybook Bible Deluxe Edition . I don't know that I could ever give away a bundle of items for Easter and not include The Jesus Storybook Bible. This deluxe edition contains not only a beautiful copy of The Jesus Storybook Bible, but also each story on audio CD. My children listen to these every day at naptime. And, David Suchet does an amazing job of narrating the stories!

This is a gift for the whole family!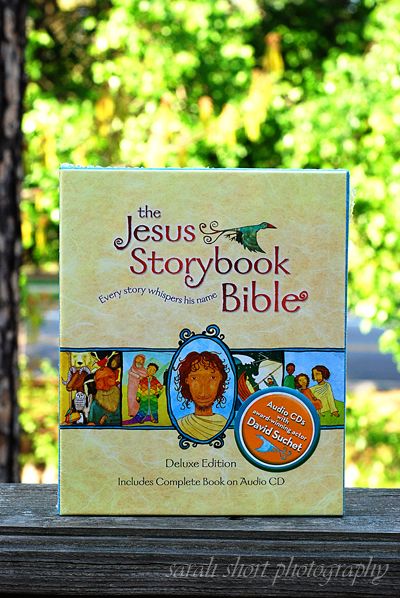 4. The Adventure Bible . This Bible is so well done and my boys love it! What do they love?: The detailed, full-color pages, the "Did You Know?" section containing interesting facts and details about the Bible, and the "Live It" section - full of ideas and hands-on activities kids can do to apply what they're learning. This is the bestselling Children's Bible on the market - and I can see why!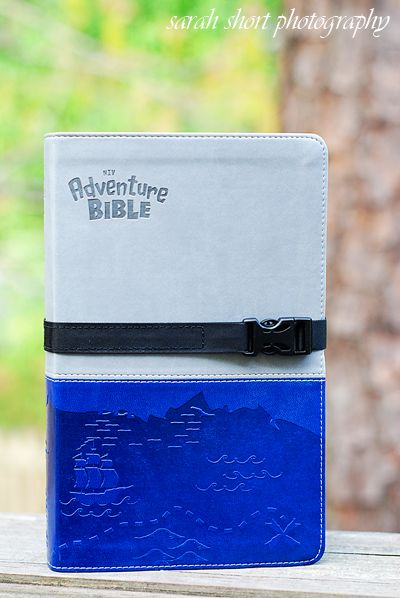 The duo-tone gray/blue leather and the clip closure make this Bible perfect for a little boy!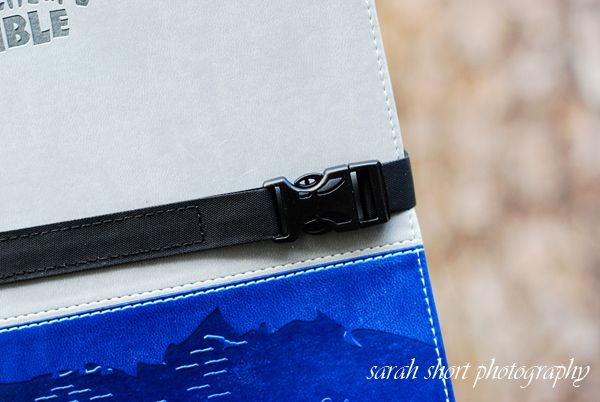 But, you have a little girl! Well, how about a pink and green one?

These colors are so sweet and girly - but adventurous and fun.
And, the girl's version has the same clip-closure and duo-tone leather as the boy's.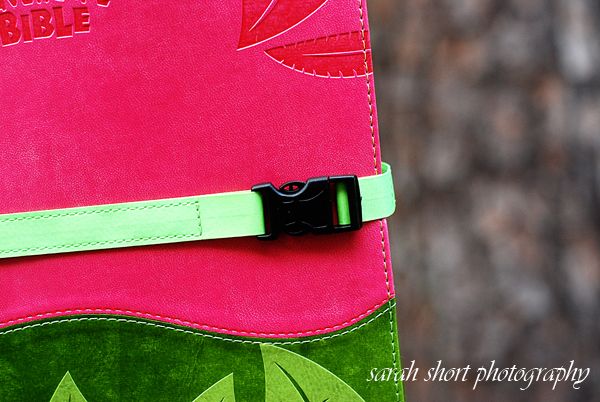 Here is everything you'll receive if you're one of the THREE winners.

You can choose between the "boy" basket:
Or the "girl" basket:
If you have more than one child, or if you have both boys and girls in your family, there are enough books and gifts that you can split them up and share them amongst all of your children.

I wanted to give you all something really special this Easter - and this selection of books and gifts (over $100 retail value) are such treasures - each of them.

And, I know that you will enjoy sharing these stories and Bibles together and making new memories this Easter.

Here's how you can win:

To enter, leave a comment on this post sharing one of your childhood Easter memories.

To give you some more chances to win, you can get up to FOUR EXTRA ENTRIES by doing any or all of the following:

1. Subscribe to Short Stop via email or RSS. The form is on my sidebar. (If you're already a subscriber, let me know in the comments.)
2. "Like" Short Stop on Facebook - http://facebook.com/shortstopblog. (If you already follow, leave a comment letting me know.)
3. Post a link to this giveaway on Twitter.
4. Post a link to this giveaway on your Facebook page.

You MUST leave an additional comment for EACH of these things that you do so that the random thingy will count each of your entries. If you only leave one comment letting me know all of the things you did, you'll only get one entry and well, we can't have that.

To be sure the winners receive their "baskets" in plenty of time for Easter, this giveaway will only be open until Monday night, April 11th at 8pm. I'll let the random thingy choose a winner and I'll announce the winners on Tuesday mornin'.

*If you're one of the winners, you can have your "basket" shipped to anyone you'd like. So, if you don't have children, this would make a great gift for someone who does!

*Disclosure: All of these items were provided to me by Zondervan, to happily give away to you!