We spent our Spring Break last week visiting our family in Maryland.

It was a lovely vacation. And, we packed it full of some really fun outings and firsts and good times. I hope to post about some of them here shortly.

But, one of the best things about our visit was getting to spend time with the newest member of our family: my new little nephew, Kullen.

He is my sister-in-law, Emily's five-month old baby.

And for reasons you're about to see, my boys have lovingly nicknamed him, "The Chubster."

I grabbed my camera one afternoon when he was visiting and took some photos of him.

And, I think these are my all-time favorite baby photos I've ever taken.

Because:

1. This baby is one of the most adorable and precious little ones I've ever laid my eyes on. Or smooched. Or covered in zerberts.

2. I'm finally starting to get the hang of photographing babies. Lighting, composition, post-editing. What works and what doesn't. Thanks to my 365 project (and a little guy named Whit), I've been practicing. A lot.

This is Kullen.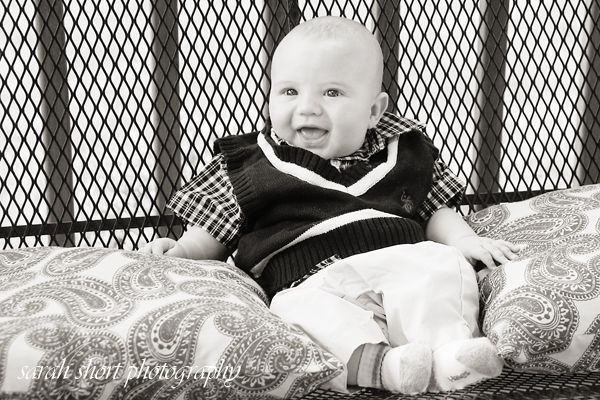 Can you tell that he's Max's cousin? Cheek-o-rama!
This is his Easter outfit. Who can stand this hat? Oh my word.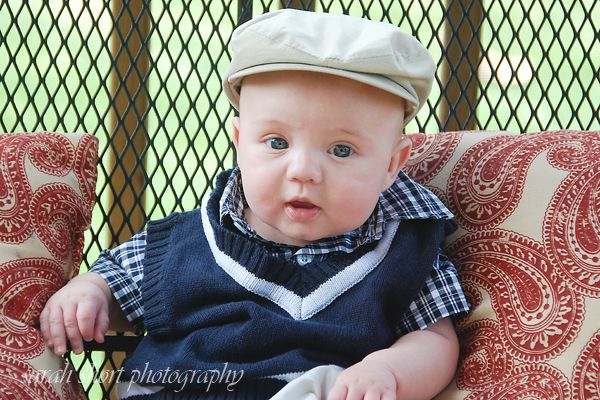 And, this smile? I'm telling you, this little boy is one of the cutest, squishiest babies I've ever seen.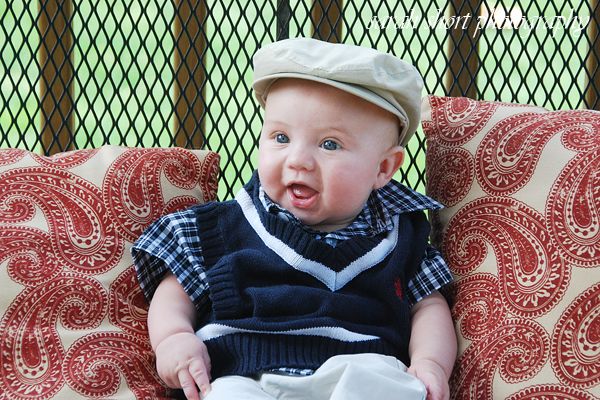 This is Uncle Jason (my husband) getting him to giggle. Love.
He has the most perfectly shaped mouth. And, nose. And, eyes. And, THOSE CHEEKS!

Help me, Rhonda.
I might have tried to eat him. I simply couldn't help myself.
But, it was these wrists that almost did me in for good.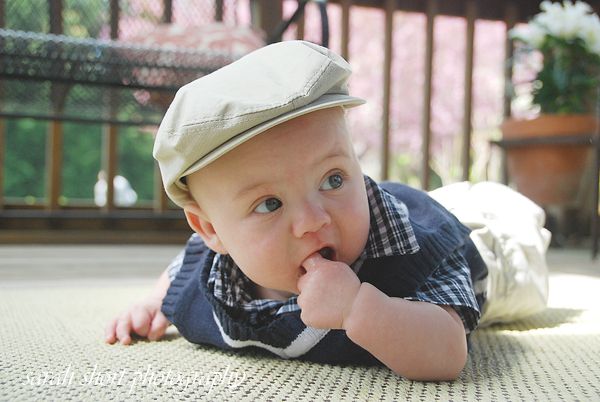 Look at that chub. He is most definitely, without a doubt, unequivocally, "The Chubster". Now and forevermore.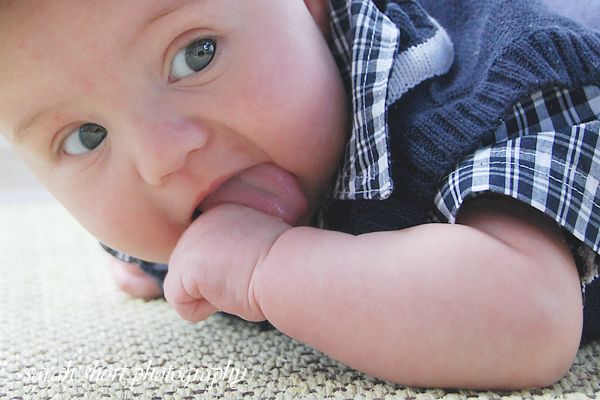 He has such a sweetness about him.
And, the brightest, happiest eyes that just ooze joy.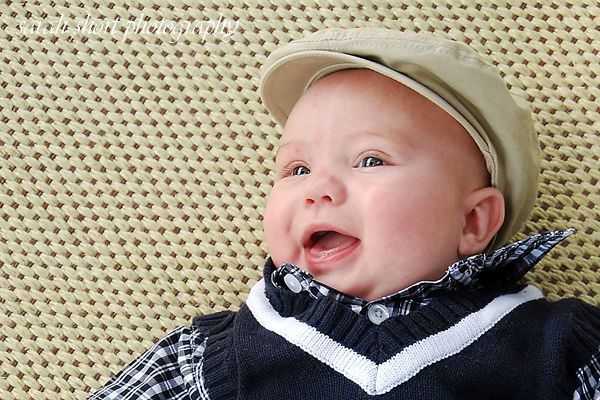 But, of his chubby cheeks and munchable wrists and bright eyes and belly giggles...

I simply love him most because he's Kullen. The joy in my sister's heart. The newest little boy that God has given to our family.

And, I love being his Aunt Sarah.