Do you remember this picture?

It was one of my first Short Shots posted on October 29, 2010.

Yeah, that's a Nerf bullet on the large, second story window in our entryway.

Thank you, Max.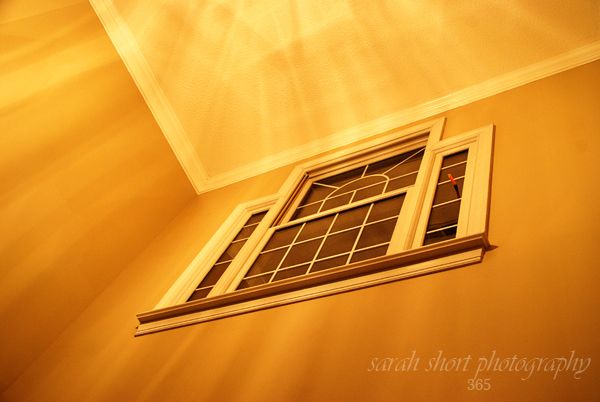 This evening, after being home from our Spring Break vacation FOR NO MORE THAN TWO HOURS, I looked up and noticed that one of my buddies had updated the decor a bit.

Plastered to the entryway ceiling - two stories high - is an ooey, gooey, slimy, blue lizard from one of the boys' freshly unpacked Easter baskets.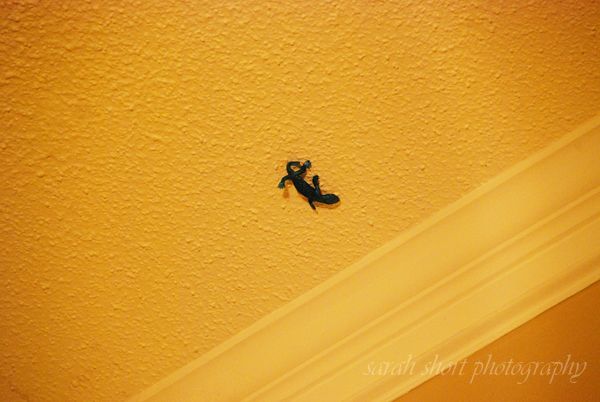 I mean, Who? HOW? When? WHY?

I have no idea.

How long will it be hangin' out on our ceiling?

It's been six hours.

Perhaps we should ask Mr. Nerf Bullet. It's been six months.

He's clearly goin' nowhere.

Welcome, all who enter here. Welcome to our lovely home.