We returned home yesterday afternoon.

To:

- a HUGE stack of mail. Why? Why do we still get mail? Junk. Almost all junk. Save my Real Simple magazine and a check for my latest photography project. I am still in awe every time I get one that I am getting paid for something I love to do.
- an utterly overgrown backyard and a tree that had fallen on our back fence. The township came this morning to remove it, but the nice man with the clipboard said that the tree is on the Homeowner's Association's property - not theirs. Yadda, yadda, yadda. We would just like the very large tree branch off of our fence, thankyouverymuch.
- NO ANTS! WOO HOO!
- an empty fridge. So we ordered pizza and ate dinner on paper plates. I'm not ready to dive back into dishes yet.

This morning, I took Jack to school. I was sad to see him hop out of the car, but he only has another week left of Kindergarten and then we can celebrate and have him home, again.

When we got home from carpool (after a stop at the donut shoppe), I pulled out an idea that my friend, Emily, gave me as we discussed how we're supposed to keep our kids busy all summer long without pulling out our hair and losing our sanity.

We set up a kiddie car wash on our driveway.

Max and Lincoln pulled out their cars and bikes and scooters and went to town with a bucket of soapy water and the hose.

They loved it. And, I had coffee on the front porch. IN TOTAL PEACE!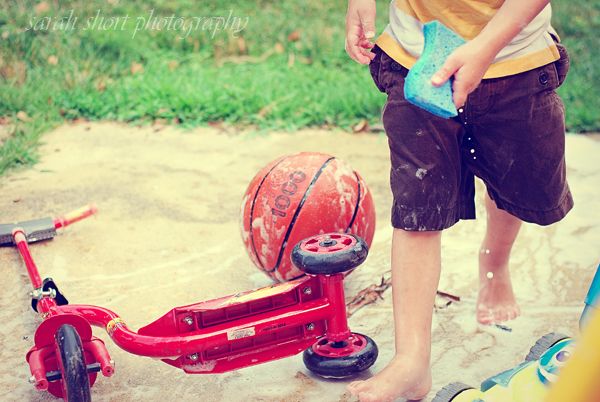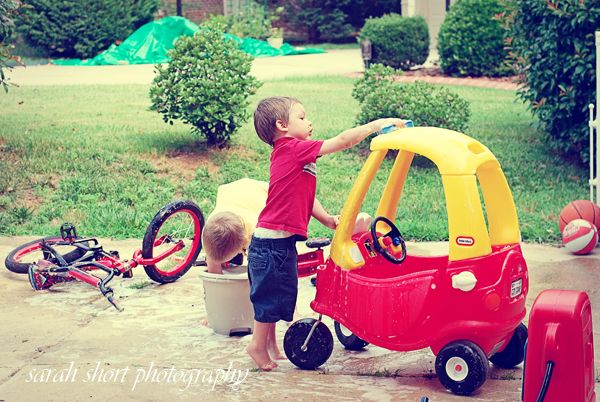 Little Lincoln loves this car. I submit to you that this red and yellow Little Tykes Car can be found in every trailer park, every subdivision, and every upscale, mega-mansion neighborhood in the country.

This toy transcends social class like no other toy. Ever. Right? I mean, don't you see it everywhere, too?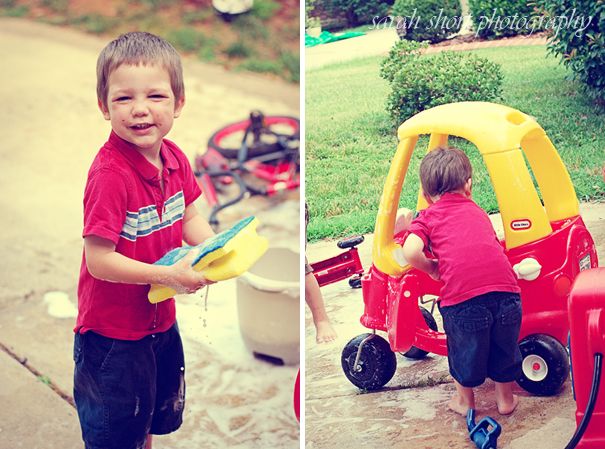 They washed all of their vehicles and bikes, and all of our baseballs, kickballs, and basketballs.

Go Terps!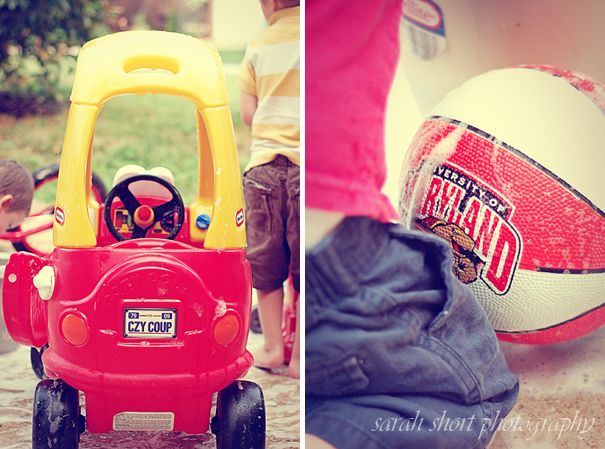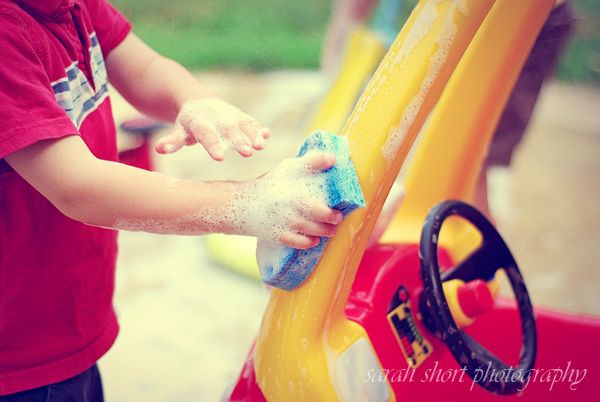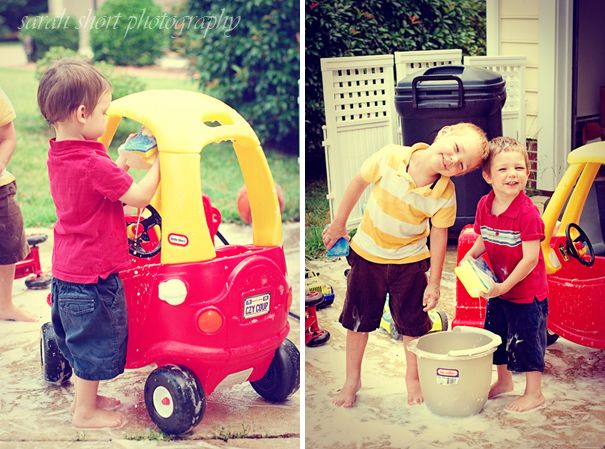 Lincoln's pants kept falling down. Exposing what we call "Diaper bu.tt" around here. He is three. Exposing your diaper or part of your booty when you're working on or washing a car is acceptable when you're three. This is not, however, acceptable otherwise.
We're all so happy to be home. In our house that we love. With our favorite toys.

And, of course, enjoying it all with each other.