We're having so much fun on vacation. This has been one of my favorite vacations we've ever taken as a family. Part of it is just being back "home" in Michigan. This beautiful place we called home for almost five years. A place where I birthed two of my babies, where we bonded as a family because we didn't know a soul, and where we learned that family and friends are only as far away as you let them be.

The boys will tell you that the BEST part of our vacation has been the pool.

My husband always says that you can take kids down the street to the local Hampton Inn and as long as it has a pool, THEY'RE ON VACATION, BABY! It's all about the pool.

Speaking of babies.

This is my baby.

Ready for his very first dip in a pool.
I could eat him. But, I have learned to stop saying that around Lincoln because the last time I said that within his earshot, he said, "Wet's det a knife and fork, Momma." Whoa, nelly. Time to change up the vernacular to something a little less Hannibal Lecter.

Dancing baby. Happy baby. He kills me with his sweetness.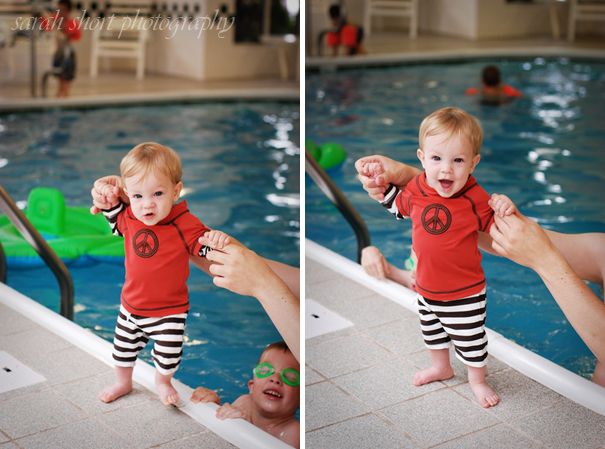 My husband dunked him when he got in the water. He came up smiling, then resorted to his latest comfort of choice. His thumb.

We have our third sucky thumb. (Which means we're currently at least $15,000 in the hole in future orthodontist bills. GULP.) Our first, independent, strong-willed child would never have had that. No pacifier. No thumb. No blankie or bear. Just GIVE ME WHAT YOU'VE GOT, WORLD!

My sucky thumbs are easier. They just are.
I love this baby. And, his new little potbelly.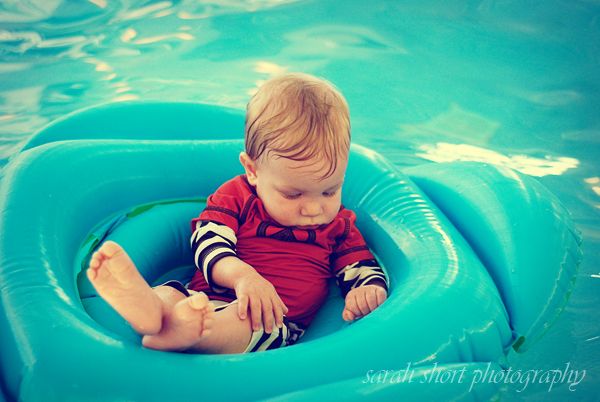 He spent over an hour chillin' on his upside-down boat floating around with my husband.

I could watch my husband with our baby for hours. People say you fall more in love as the years go by? It's true. I didn't know how much I could love my husband until I saw him with our babies.

So good for a Momma's soul. The one she loves with the little ones she loves.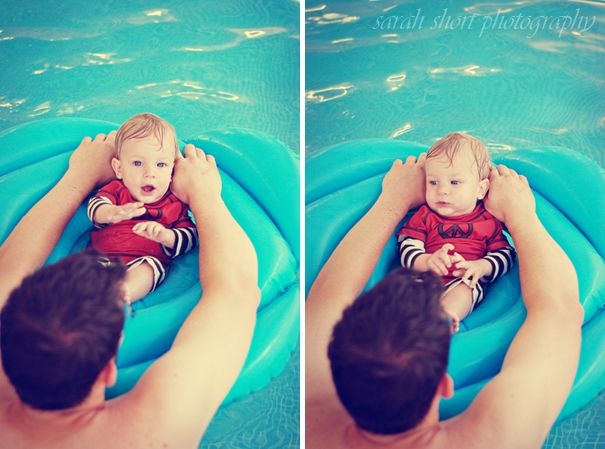 All of my littles are sleeping now. My little fishies - who have spent hour upon hour at the pool this week.

It was inauguration day for our baby fishy.

The dancing, happy fishy.