I stood at our kitchen island and watched him eating one of his favorites - potato chips.

He gets it honestly. I love them, too.

I love this photo of him enjoying one of his everyday munchfests. It captures his quiet spirit.

He's my thinker. He has always been easy. He chooses his words. And, more often than not, his brothers are doing the talking and he's just taking it all in.

This is Lincoln. It could be any day this week. This month.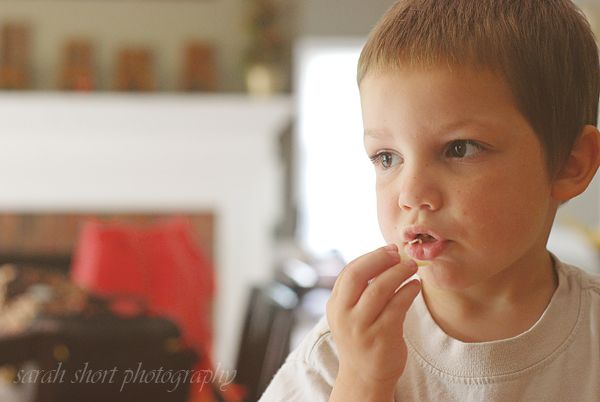 I snapped a couple of shots of him, then out of the clear blue, he picked up a chip, and broke right out of character:

"I LOOOOOOOVE POTATO CHIPS!"

The same child. Ten seconds later.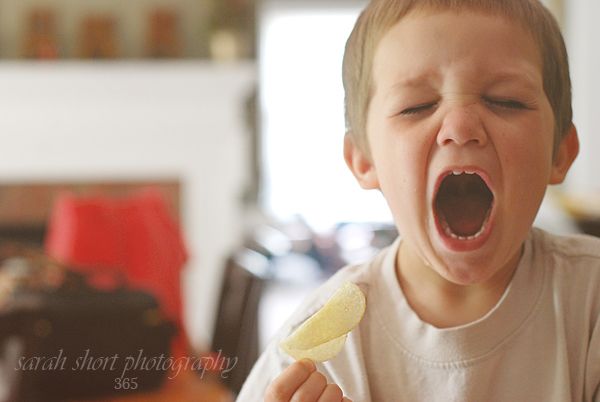 Motherhood is meant to be lived in moments. Not in hours. Not in days. Not in years.

Hours. Days. Years. They bleed together and beg to move on - leaving us with a blurry canvas of our mothering years that beckons: How did it go by so quickly?

But, if we stop and savor and enjoy the moments, the ones that we've learned can change in an instant. The ones that are everyday now, but will be extraordinary to us when the littles have moved away. The ones that make up long hours and days filled with mundane tasks that cause us to collapse on clean, unfolded laundry in utter exhaustion.

If we slow down and breathe and take in the goodness of these simple moments, then maybe when we look at the canvas that tells the story of our mothering years, it will be brighter and clearer.

For having lived in moments.

When the hours were long. And, the days bled together. And, the years sped by.

When they were little.

Before the house was empty.