I have been watching him all week long.

Sitting in the back seat, staring out the window with bright eyes that seem to be processing everything that's passing by.

He comments every so often.

Look, Mom. I remember that park.
Remember that ice cream shoppe, Mom?
Hey, that's our Target. Remember?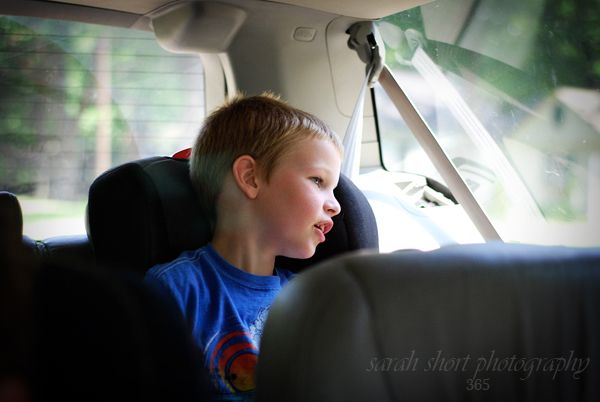 I've had to bite back tears more than once. He has a life full of memories here. We moved here to Michigan just after we celebrated his first birthday. And, we moved away shortly after he turned five. Most of what he remembers about life happened here.

He remembers "the old house". The "second old house". Daddy's work. The donut shoppe. And, a myriad of landmarks I never thought he noticed.

I wish it were simpler. Explaining to him how you can love someplace but move away from it. It's confusing to me sometimes. I can only imagine what his little mind must be thinking. What his heart must be feeling.

So, as he stares out the window, I listen and remember with him and I look back at the one year-old baby we brought here five years ago who is now a boy and let him know that I know.

I remember, too, Jack.